BUILT ON PURPOSE: PARTNERING WITH THE HALO TRUST TO DEVELOP THE GRENADIER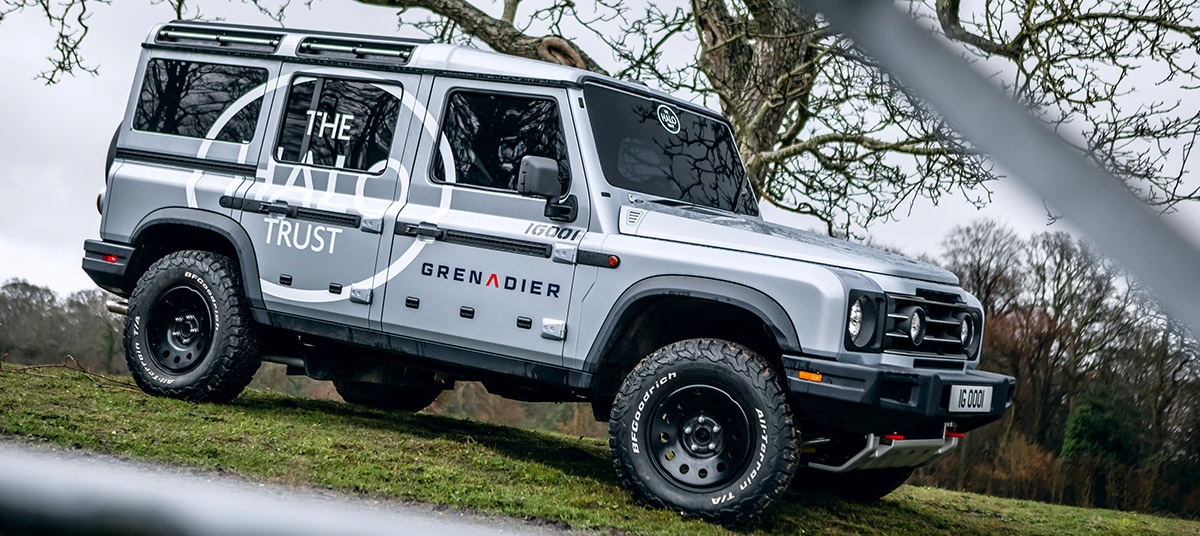 The HALO Trust is the world's largest landmine clearance charity, tackling some of the most inhospitable places on the planet.
Set up in 1988 by two former British soldiers, The HALO Trust has operations in over 25 countries, employing 9,000 local deminers across the globe. To do their work, they need a 4X4 fleet that is tough, reliable and fit for their purpose.
THE HALO TRUST
INEOS Automotive first worked with The HALO Trust in 2020, spending time in Angola on an active operation to experience the tough working conditions their 4X4 fleet undergoes. Seeing first-hand how the charity's vehicles negotiate pitted and sometimes undrivable roads, often making repairs in the field with only basic tools, helped shape the ongoing development of the Grenadier.
Image ©Emanuele Amighetti
As the next phase of testing and development intensifies, Grenadier prototypes will join active The HALO Trust programs in Kosovo over the next 12 months. With their feedback, we're working together to provide The HALO Trust with the 4X4 they need. A 4X4 Built On Purpose.