THE GRENADIER WORKS
FOR THE WORLD
We're building a serious off-roader from the ground up. The rugged 4X4 that will get you there. And get the job done.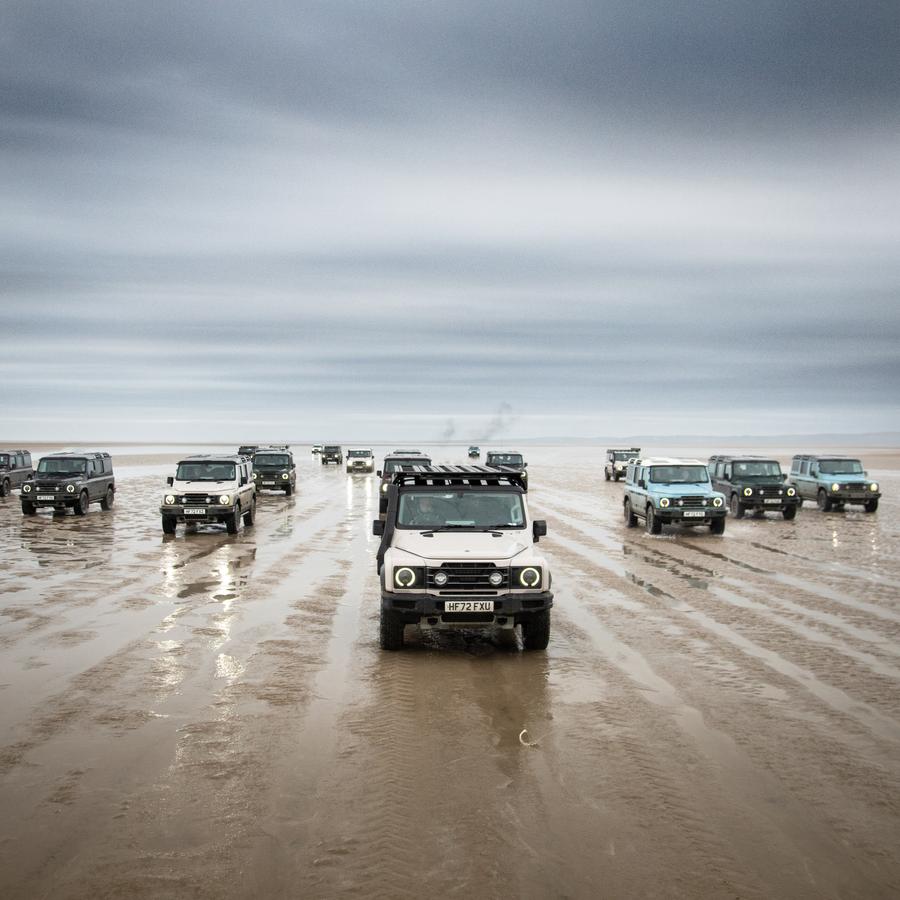 DON'T TAKE OUR WORD FOR IT
Our 4X4 built for the world. In the hands of the world's press. Tough crowd. Driving 20 series production Grenadiers. On a tough journey. From the Scottish Highlands to the Grenadier pub in London where it all began. We called it Expedition 1.0, and it had one mission. To deliver independent Grenadier reviews, written by professional motoring journalists.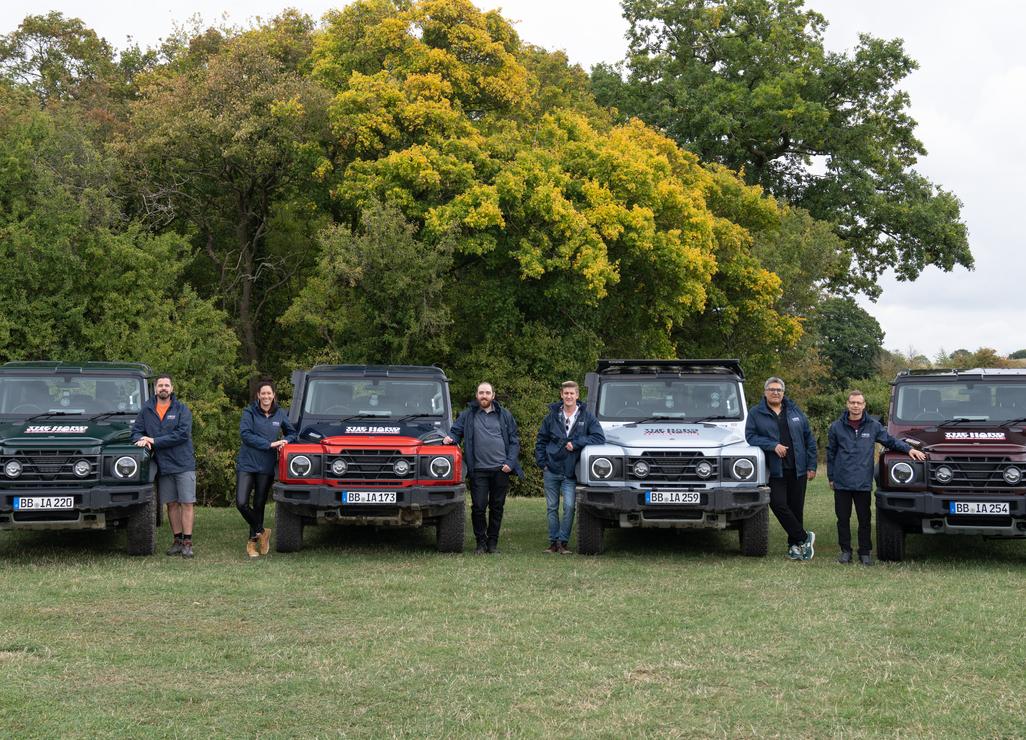 Who will take the Hard Way Home?
1,000 applications. Six finalists. But only three owners get to pick up their new Grenadiers from a wild, remote location for a vehicle handover like no other.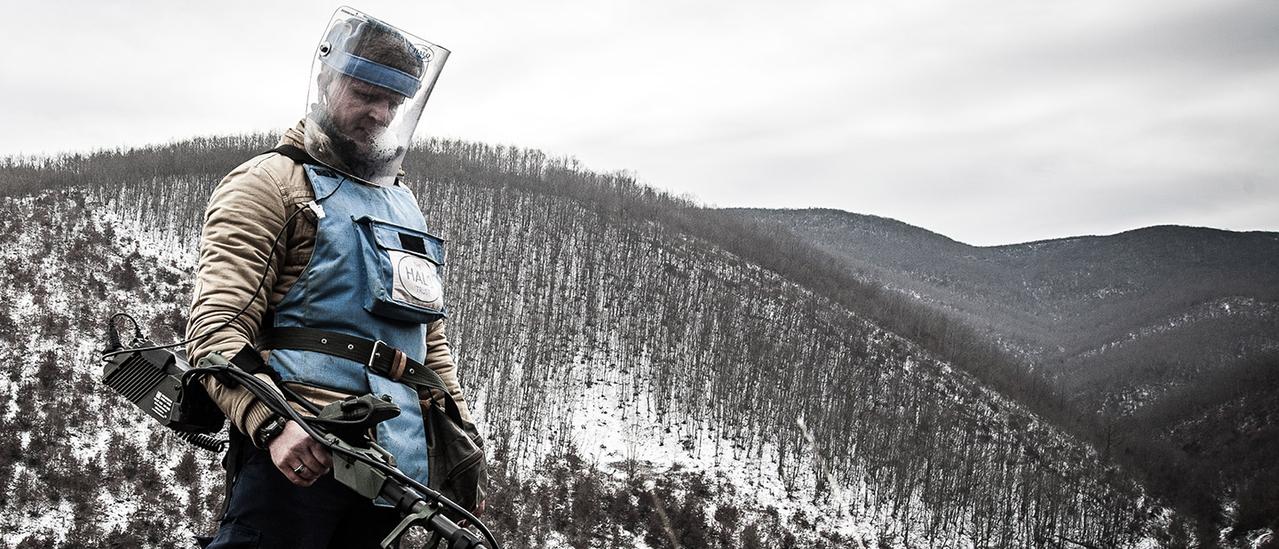 The HALO Trust is the world's largest landmine clearance organization, tackling some of the most inhospitable places on the planet. To do their work, they need a 4X4 fleet that is fit for purpose.
Image ©Emanuele Amighetti

View From The Driver's Seat
With orders open and production starting, it's time to hear from the man behind the Grenadier, Jim Ratcliffe. In Episode 12, the last in our 'Building the Grenadier' series, Jim looks back on the Grenadier's journey so far. Where things are currently. And what the road ahead looks like.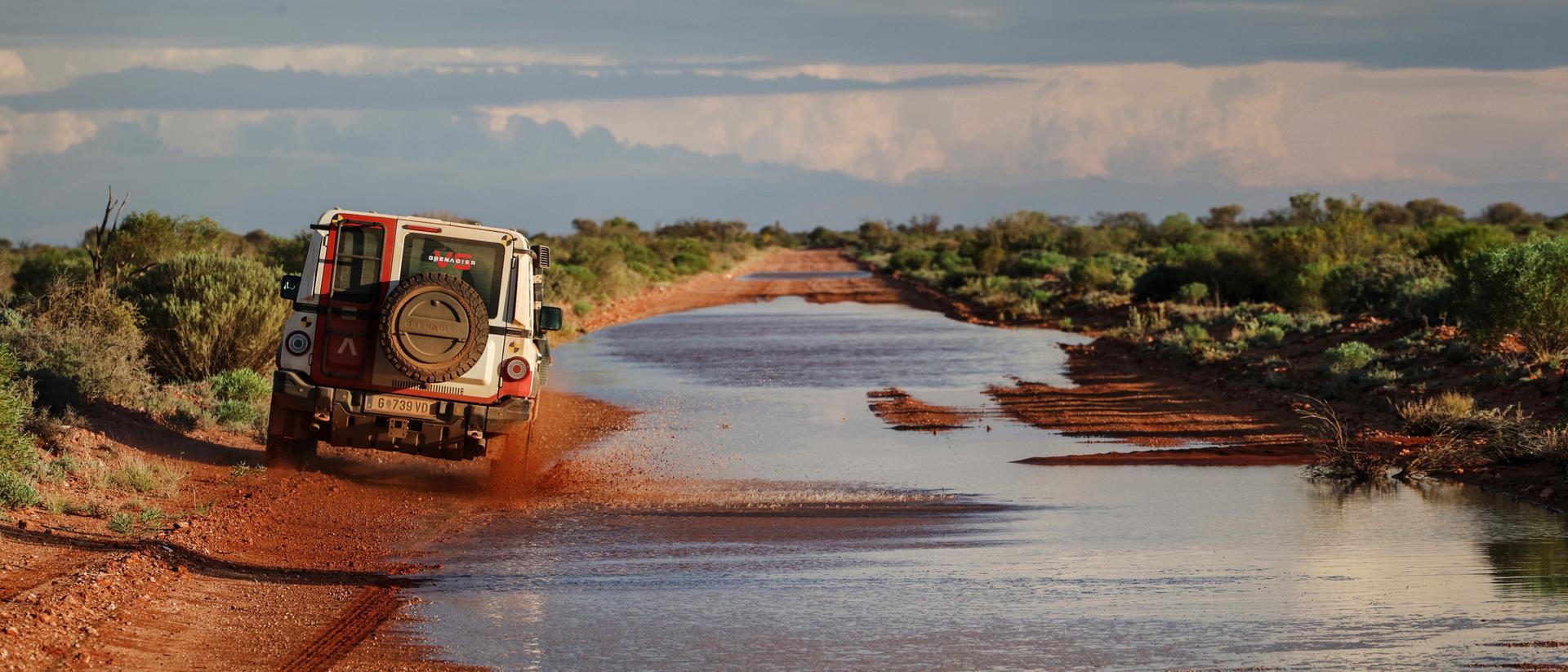 With 1.8 million kilometres of testing in plain sight done, it was time for the next stage. Getting Grenadier 2B protypes into the hands of those who will use it out in the world. So, our teams took our rugged 4X4 to tackle some of the toughest jobs we could find. Gold mining in the Australian outback, and overlanding in Namibia, both pushing the Grenadier to the limit in the real world.
EXPLORE
The latest videos, brought to you by Grenadier. From behind the scenes updates on the vehicle's progress, including the exterior design reveal, to a look at people with the Grenadier spirit.
JOIN THE CONVERSATION
Join the Grenadier community on Facebook, Twitter and Instagram and have your say on our new 4X4.

Start to make it your own
Use our configurator to start to explore what your vehicle will look like. We'll continually be adding more options and accessories in the weeks and months to come, so keep checking back.