Magna Steyr Joins INEOS as Engineering Partner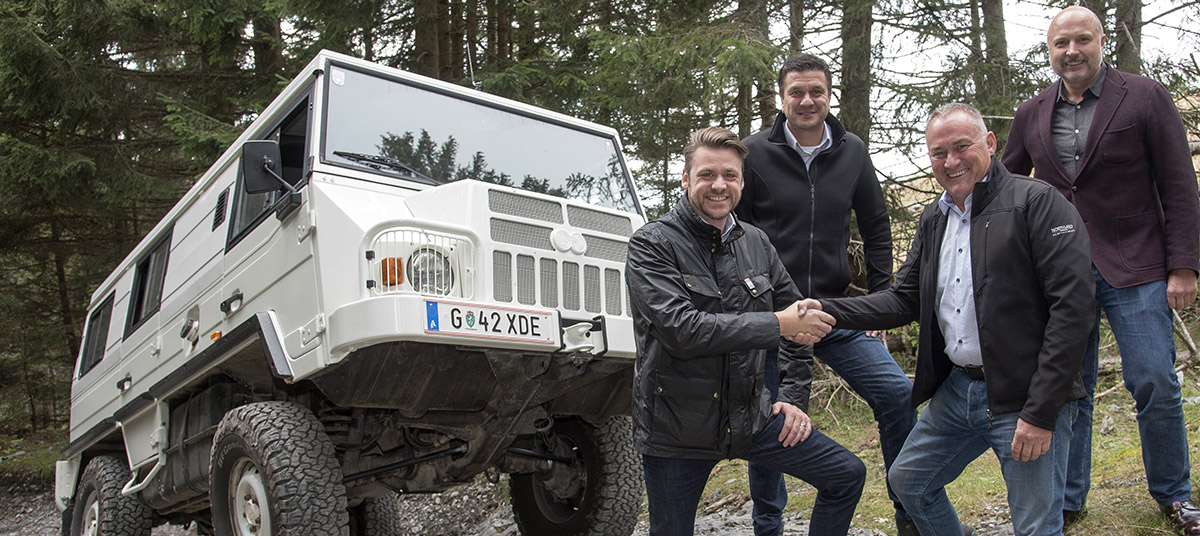 17 December 2019
MAGNA STEYR JOINS INEOS AS ENGINEERING PARTNER
Automotive engineering experts, Magna Steyr, is to undertake series development of our rugged utilitarian 4X4 vehicle.
INEOS Automotive has announced an expansion of its partnership with global mobility technology company, Magna. Its subsidiary, Magna Powertrain, has been responsible for chassis and suspension development since the inception of the project. It will now be joined by Magna Steyr, which will undertake the series development phase of the forthcoming Grenadier.
Dirk Heilmann, Chief Executive Officer of INEOS Automotive, confirmed: "The transition from concept to series development is a major landmark in the evolution of the Grenadier. We're pleased to have Magna, with their long heritage and experience in 4X4 development, with us for the next stage of the journey. With our production plans recently confirmed, we now move into all-important series development and start to set our sights on the start of production."
Magna Steyr - Experts in Automotive Engineering
Magna Steyr is uniquely placed to play a vital role in bringing the Grenadier to life. As one the world's most renowned automobile production companies it offers INEOS Automotive unrivalled experience and know-how.
Frank Klein, President of Complete Vehicle Manufacturing & Engineering at Magna Steyr, said: "Magna is in a unique position with our complete vehicle knowledge. Because of our expertise, we can continue to support traditional automakers while also becoming the go-to supplier for new players entering the space. We're excited to help INEOS Automotive bring the Grenadier to reality."
More about the suppliers and partners behind the Grenadier
The confirmation of Magna Steyr's appointment follows recent announcements of BMW Group as suppliers of their world-class inline six-cylinder turbocharged petrol and diesel engines for the Grenadier.
With other partnerships already agreed and more to come, the Grenadier is building a formidable team of automotive experts.