Goodwood 2023: the world debut of the INEOS Grenadier Quartermaster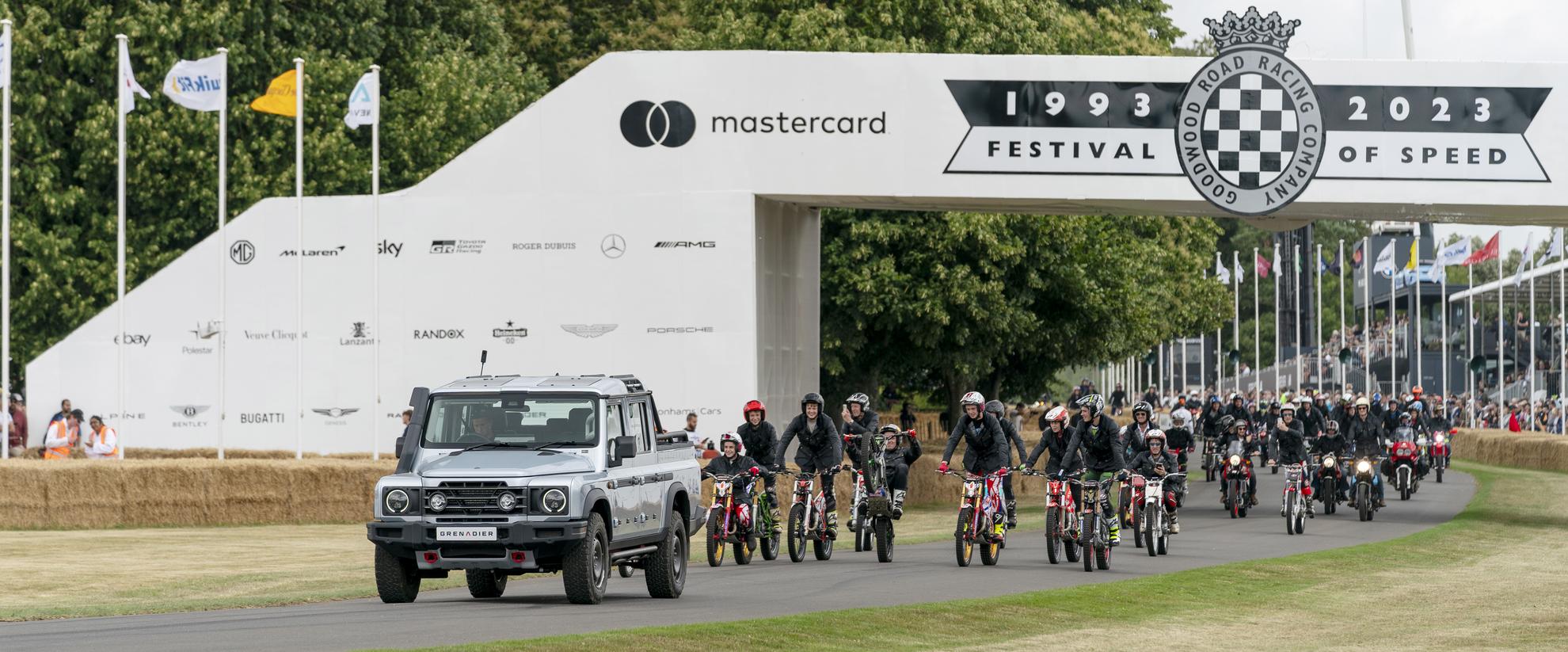 Goodwood Festival of Speed. An epic event on the automotive calendar, and the perfect place to reveal the latest addition to our lineup: The INEOS Grenadier Quartermaster.
Moments after the Quartermaster's unveiling, attention was all over it. Global media and festival attendees swarmed around our new pick-up, pausing the conference with Lynn Calder as everyone moved in for photos and an up-close look.
Next up, renowned stunt biker, Dougie Lampkin, put on a thrilling show, jumping in, out, and over the Quartermaster. Following behind, a convoy of 74 fellow bikers wearing Belstaff jackets roared up the famous hillclimb, a dual tribute to two 75-year anniversaries: Goodwood Motorsports, and the iconic Belstaff Trialmaster jacket that lends its name and philosophy to one of Grenadier's trims.
The Quartermaster was in the limelight all weekend, attracting the media, festival goers, and even Lord March, Duke of Richmond, the event's owner.
And the media's response to the Grenadier Quartermaster was overwhelmingly positive, with the likes of Top Gear, Carscoops, Auto Express, and CAR Magazine highlighting its off-road capabilities, dependability, and appeal.
But the Quartermaster wasn't our only star. The Fuel Cell engineering team introduced the Grenadier Hydrogen Demonstrator, offering a glimpse into the future of long-distance and 4x4 powertrains. Twice daily hillclimbs showcased the vehicle's driving dynamics.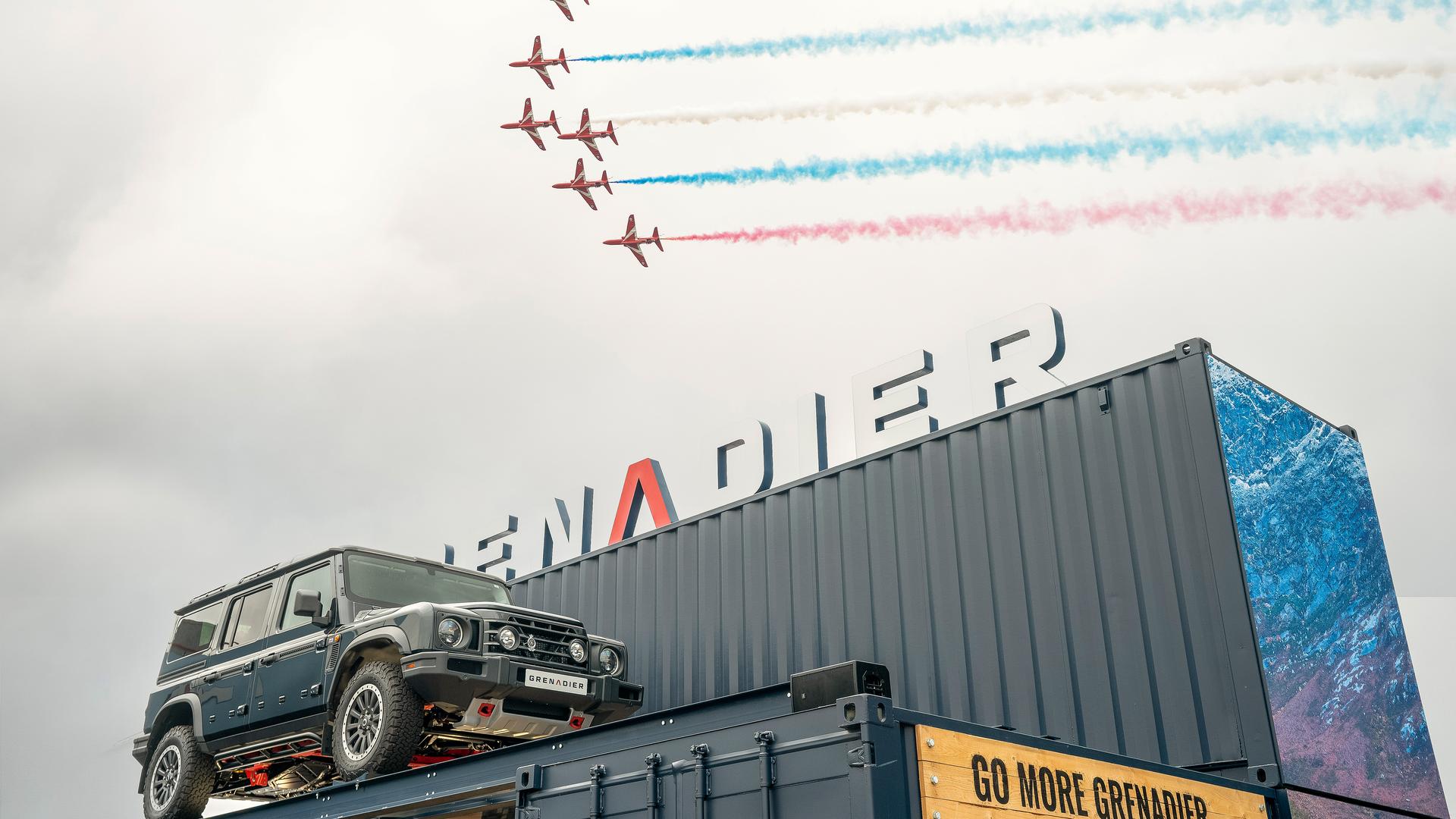 The INEOS Grenadier stand turned heads too, particularly the underside view of a Grenadier visible through a Perspex roof. This unique perspective drew many eyes, revealing an integral part of our vehicle's rugged build.
Visitors didn't have to make do with just looking. A short walk from our stand was the Grenadier Outpost, where visitors could walk up and book an off-road test drive. We ferried guests to a secret location five minutes away, the Halnaker Chalkpit, which offered visitors the chance to put our rugged 4X4 through its paces in its natural habitat. Lumps and bumps, tight turns through vegetation, and steep slopes in every direction – up, down and sideways.
Our team of professional off-road drivers coached a constant stream of guests through every manoeuvre, showing them how to use the Grenadier as they drove. It's easy, when you know how, thanks to features such as the 2-speed transfer case, downhill mode and the Grenadier's ZF automatic gearbox, which helps drivers focus on the journey ahead.
Looking back? The Festival of Speed was unforgettable, marking the introductions of the Grenadier Quartermaster and our hydrogen demonstrator. If you couldn't make it, watch our Goodwood 2023 wrap-up video to catch all the action.
FOLLOW THE GRENADIER
Keep up-to-speed. Sign up to get all the latest news – as it happens.