INEOS Grenadier teams up with Best Coffee for a summer of cycling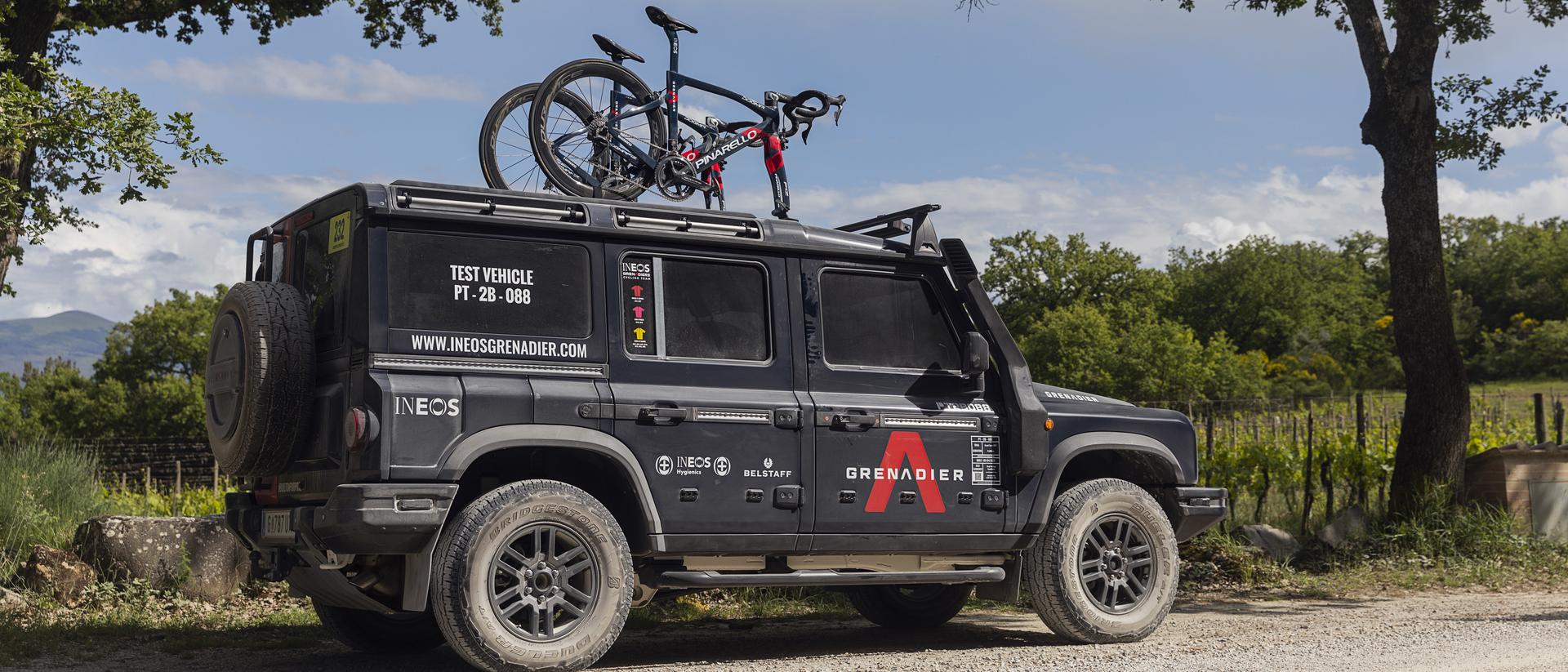 15 July 2021
INEOS Automotive are delighted to announce their partnership with Best Coffee.
Coffee and cycling have gone hand in hand for decades with a lot of current elite and amateur cyclists being coffee enthusiasts, with one of the INEOS Grenadiers riders even owning their own brand, Five Rings Coffee.
Grenadier continues its commitment to cycling, supporting the INEOS Grenadiers team with our built on purpose 4X4. We wanted to combine all these passion points into one partnership enhancing the experience for cycling fans at rest stop cafes and also showcasing what a great companion the INEOS Grenadier can be on any adventure.
So, keep an eye out on the Best Coffee app over the next few months to find your next INEOS Grenadier coffee stop on your favourite cycling route and be in with the chance to win some amazing prizes.