SUPPORTING RIDERS AS THE OFFICIAL OFF-ROAD VEHICLE PARTNER OF THE INTERNATIONAL GS TROPHY 2022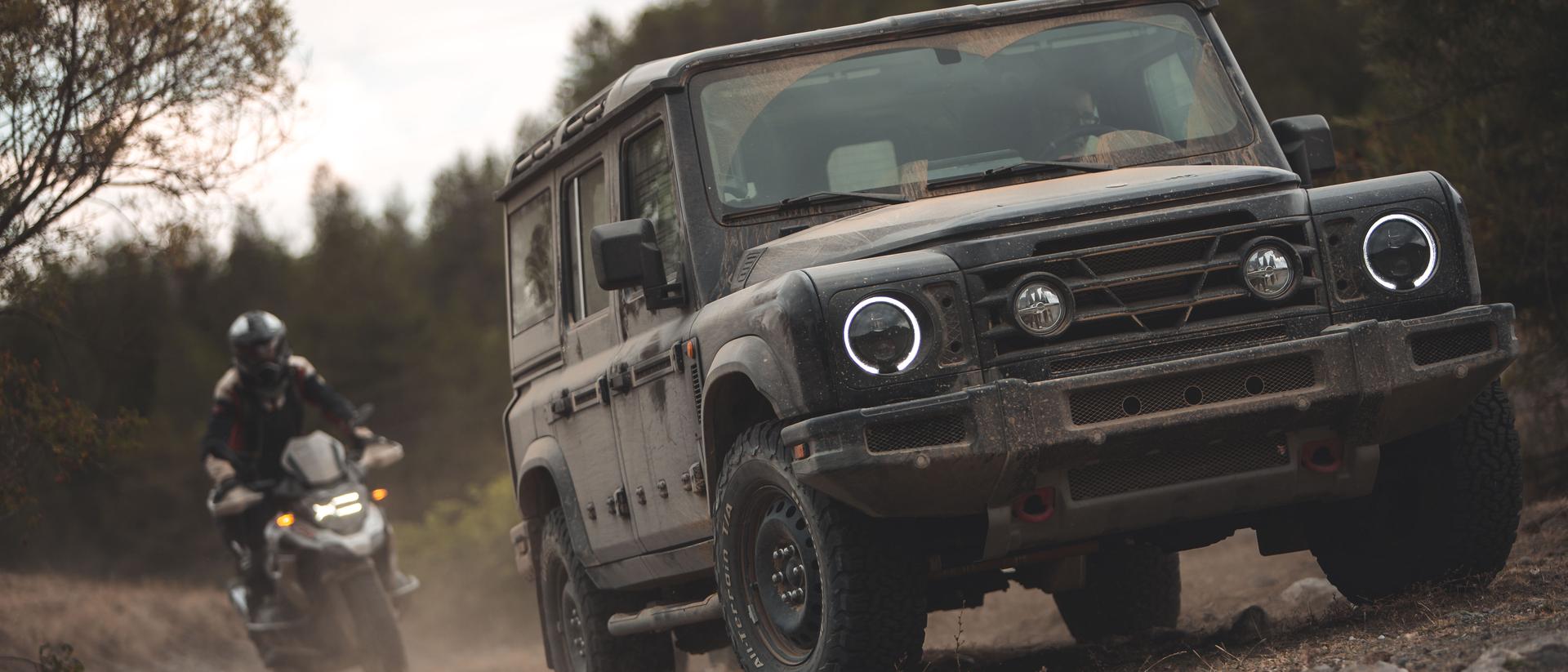 02 March 2022
SUPPORTING RIDERS AS THE OFFICIAL OFF-ROAD VEHICLE PARTNER OF THE INTERNATIONAL GS TROPHY 2022
22 teams. 1,300 kilometres of tough terrain. And us. In September 2022, 20 Grenadiers will join a total of 60 riders tackling the wilds of Albania through the mountains, valleys, rivers, forests, and along the beaches of this little-explored country.
TESTING THE LIMITS
The Grenadiers, some driven by INEOS Automotive mechanics, will travel everywhere the bikes do over the seven-day event. Keeping up with the teams and navigating the same brutal course while fully laden with provisions and supplies for the riders. A challenging job that will call on all the vehicle's 4X4 performance, capability, and durability. 
Every other year, owners and riders of BMW's GS motorbike range gather to compete in this highly demanding off-road challenge. Previous events have taken place in New Zealand, Mongolia, Thailand, Canada, Patagonia, South Africa, and Tunisia. 2022 is the first time the International BMW Motorrad GS Trophy will be held in Europe. 
Part one of our rugged 4X4's involvement is the recce. Six Grenadiers will help scout the route before the start of the event proper. Then, from 1st to 14th September, they'll be joined by 14 other Grenadiers, to shadow the bikes and riders on the tough course. 
WE'RE DELIGHTED TO BE ABLE TO SUPPORT OUR FRIENDS AT BMW WITH INEOS GRENADIERS FOR THIS YEAR'S EVENT. THE INTERNATIONAL BMW MOTORRAD GS TROPHY IS ONE OF THE WORLD'S TOUGHEST OFF-ROAD CHALLENGES. A GREAT TEST FOR THE RIDERS AND THEIR MACHINES – AND FOR THEIR GRENADIER SUPPORT VEHICLES. EXACTLY THE SORT OF THING WE BUILT THE GRENADIER FOR."
Mark Tennant, Commercial Director, INEOS Automotive.
Stay tuned for more in the build-up to the event, and keep an eye out for the Grenadier in Albania. Click the link to find out more about this ultimate off-road biking challenge – and its four-wheeled support crew.