INEOS GRENADIER FUN RIDE AT THE SILVERSTONE CLASSIC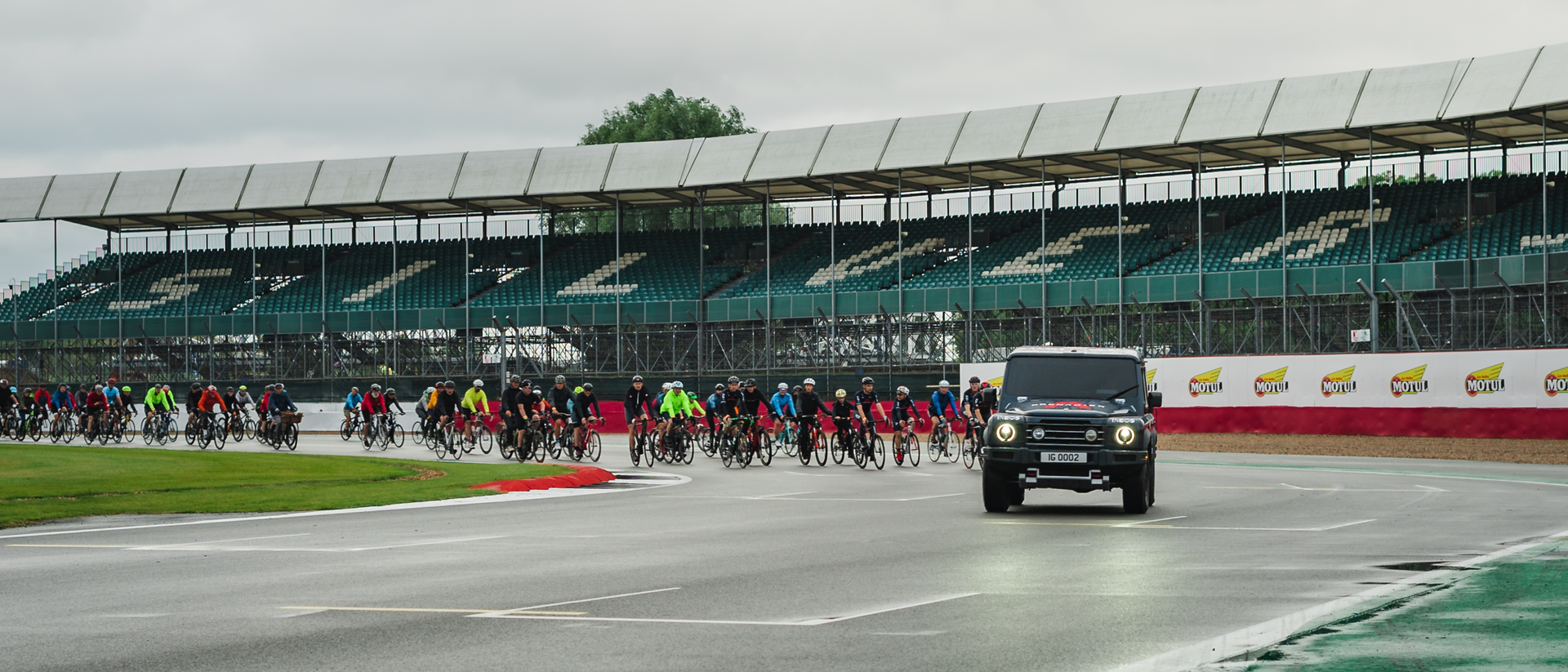 04 August 2021
The Grenadier Fun Ride At Silverstone Classic
The Classic at the Silverstone circuit in Northamptonshire is billed as an epic festival weekend for the whole family.  
This year, it took place from Friday 30th July to Sunday 1st August. Over three action-packed days, families enjoyed wheel-to-wheel racing, car club classics and, of course, a chance to see the INEOS Grenadier in action, on a very special mission.  
On the Friday, after Silverstone Classic qualifying had finished for the day, the INEOS Grenadier began one of its most important tasks so far. Taking pole position in a Fun Ride in support of Alzheimer's research.  
Despite rainy and windy conditions, over 200 cyclists followed the Grenadier around the iconic F1 track. At the front of the peloton, which was made up of riders of all ages, was ex-Olympian and 1998 British Road Race champion, Matt Stephens. 
Some of the riders were happy just to take part. Others competed for the title of most laps completed within the hour or fastest (cycling) lap. However competitive the riders were on the day, all helped to fund ground-breaking dementia research. That's because, on top of donations made by Fun Ride participants themselves, INEOS added another £5 for every rider. 
Fundraising is yet another job our new 4x4 handles with aplomb. And one of its most meaningful, too. That's because support like this is helping Alzheimer's Research UK develop treatment that keeps people connected to their families, their worlds and themselves for longer.  
So whilst the Fun Ride at Silverstone Classic certainly was a whole lot of fun for everyone involved. It was also a lot more than that, too. It was one of the Grenadier's most important jobs to date.