GRENADIER MODELS
The Grenadier Station Wagon has five seats and is designed to offer the optimum balance between payload and passenger carrying capability, without compromising passenger comfort. Contact your local retailer or customer services for more information around pricing.
GRENADIER
FROM $91,929.00†
A blank canvas for you to configure to your exact needs. A stripped back, no nonsense workhorse that is Built on Purpose for the world.
Off-Road Capability
Built On Purpose
Proper 4X4 capability. It's what the Grenadier exists for. And explains our approach to building it. Best-in-class engine. Ladder-frame chassis. Permanent four-wheel-drive. Three locking differentials. Solid beam axles. We've learnt from the best of the past. Partnered with the suppliers that got the brief. And created a true utilitarian 4X4 designed for the 21st Century. Durable, capable, reliable, and built to go the distance.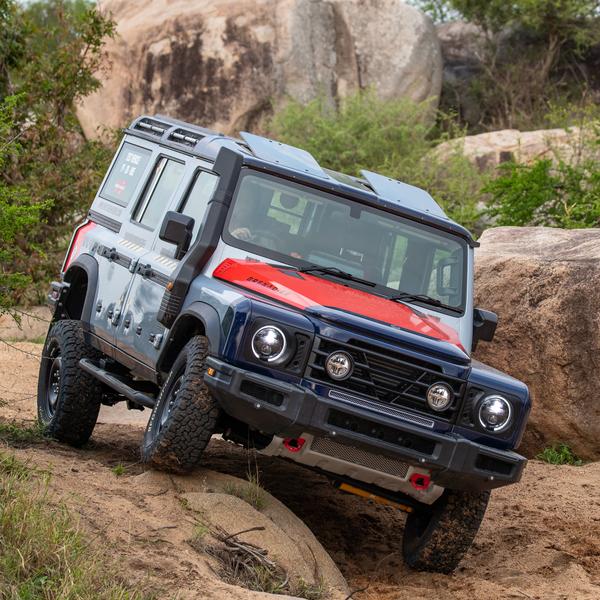 On-Road Performance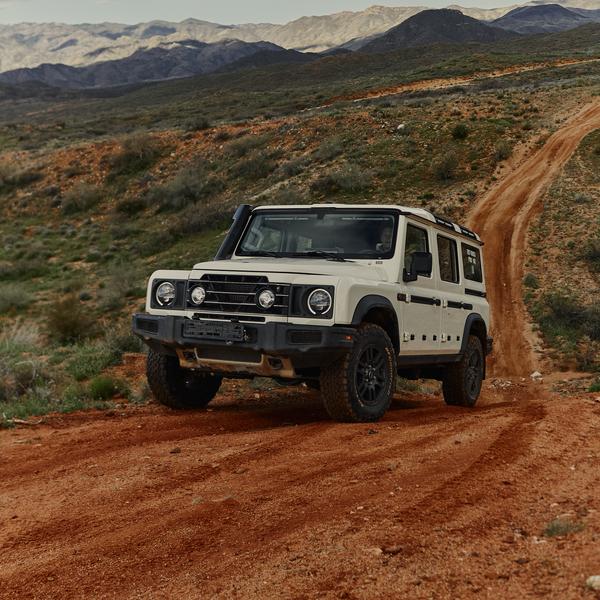 Powertrain
The Grenadier is as fun to drive on the road as it is off. We've paired an award-winning engine with a renowned transmission. And tuned and calibrated them specifically for great driveability on any road – from city to motorway to twisty mountain pass.
Built To Work
Pulling Its Weight
Whatever you need to move, the Grenadier lets you load it, tow it, drag it, recover it, or strap it to the roof. 3.5 tonnes towing capacity. Up to 2,000 litres of loadspace. 5.5 tonnes winching power for recovering yourself or others.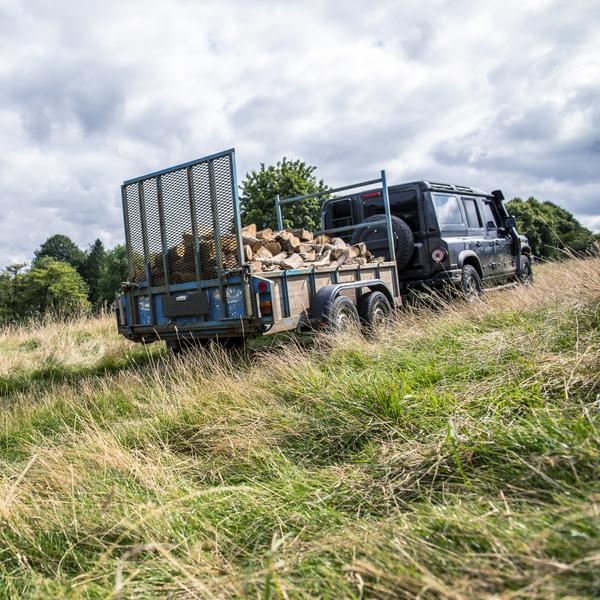 Built To Last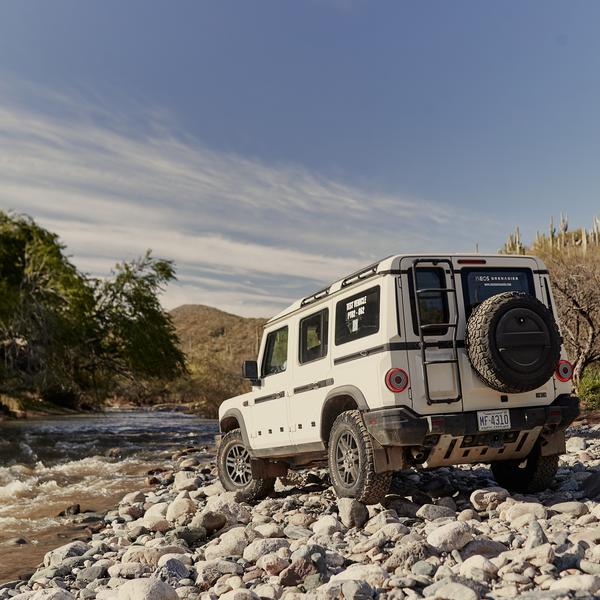 Engineering Integrity
High quality materials. Top components from renowned automotive experts. A rigorous, global testing programme. Exceptional corrosion protection. All backed up with a class-leading limited warranty. The Grenadier is built to last. Engineered to keep you going year after year after year.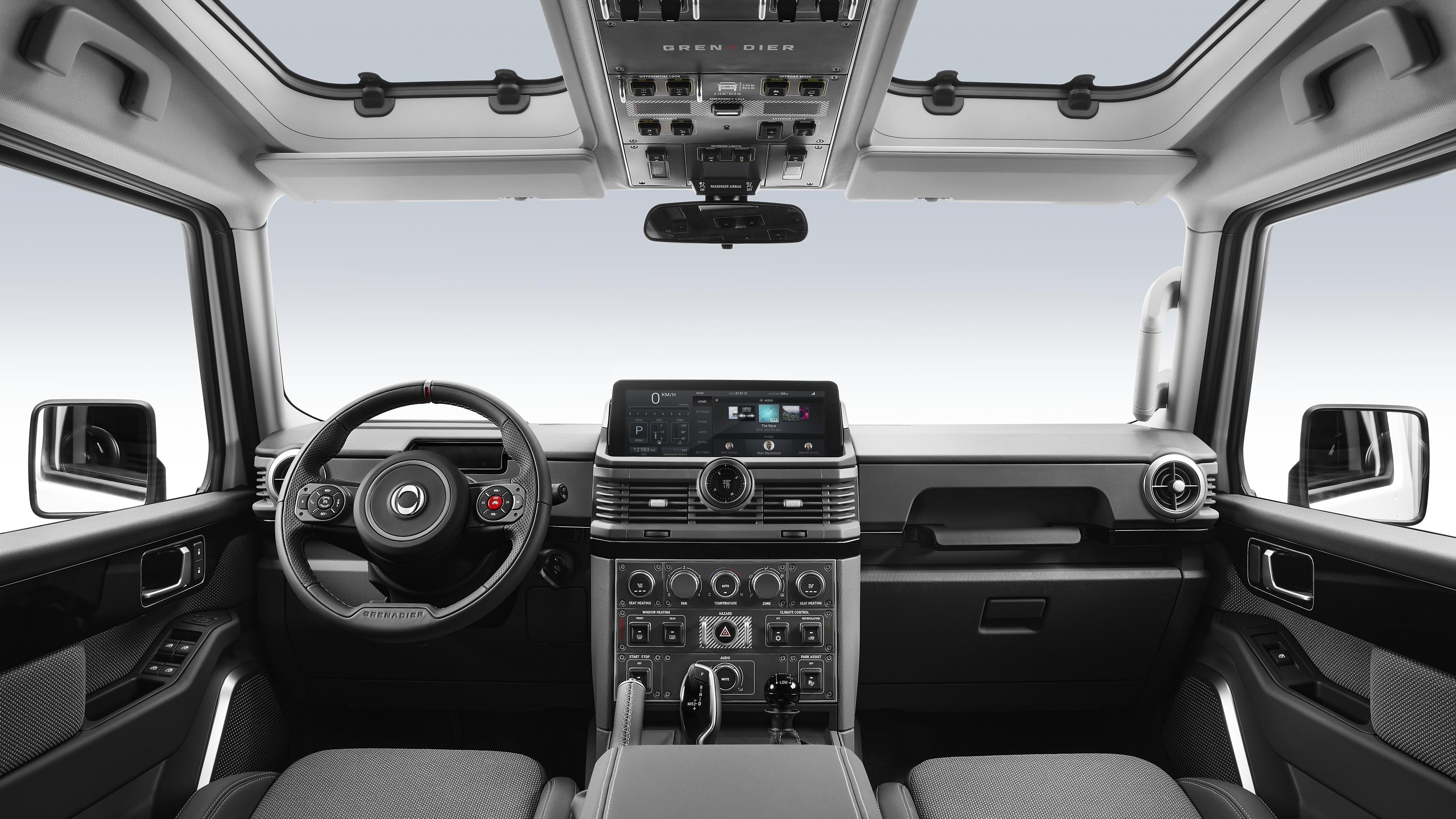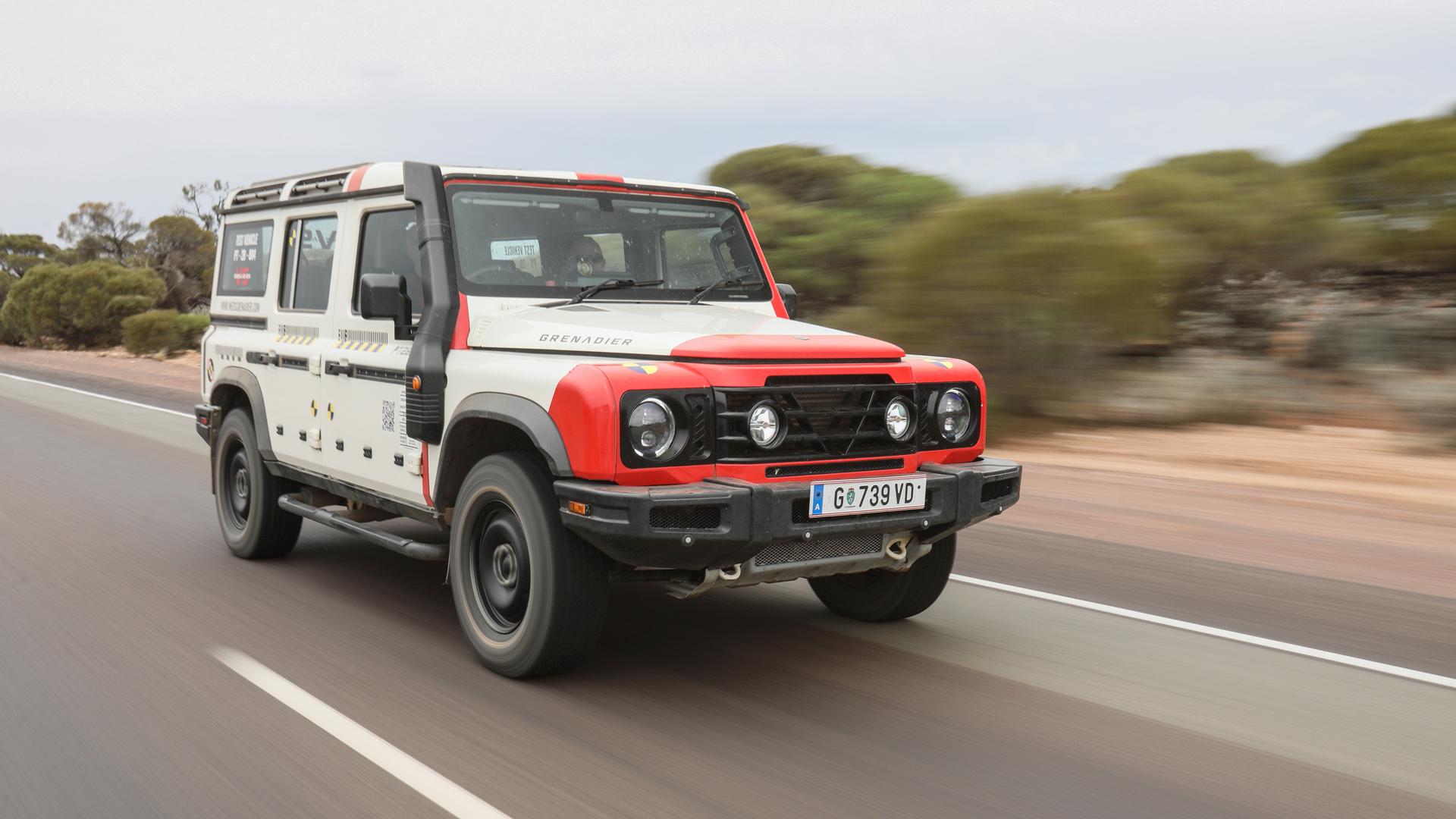 Personalisation
Colours
The Grenadier's palette sits well on all backdrops. With a choice of six solid and four metallic paints you can remain low-key or stand out from the crowd.
Build your Grenadier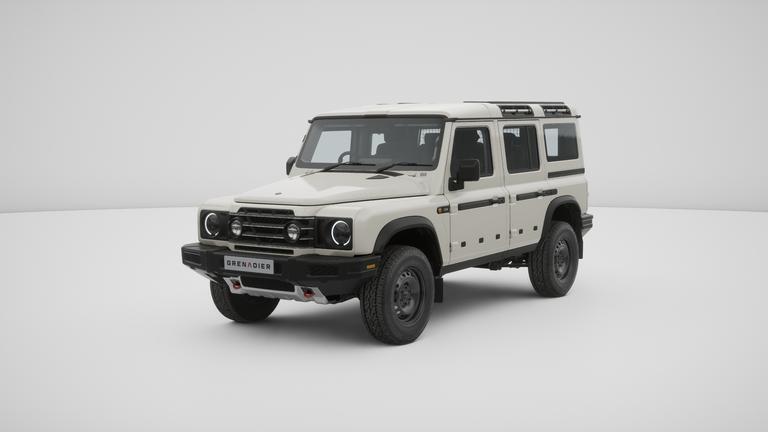 Scottish White (Solid)
FOLLOW THE GRENADIER
Keep up-to-speed. Sign up to get all the latest news – as it happens.
† MSRP listed excludes license, insurance, registration, sales taxes and optional features that may be available from your local Retailer.
‡ Optional features, accessories and their availability may differ by vehicle (bodystyle and powertrain) and country or require the installation of other features in order to be fitted. Note that some standard features may be replaced when specifying a vehicle or selecting trim levels. Please contact your local Retail Partner for more details or configure your vehicle online. Warranty periods offered by INEOS on certain features may be limited and differ in duration. Please refer to the INEOS Automotive Manufacturers Warranty Terms and Conditions for details of variations and exceptions.
§ These figures may not reflect individual customer driving conditions, which will depend upon a number of factors including variations in weather, driving styles, vehicle load, and accessories fitted.
All tests are performed in accordance with the legislation in force at the time of certification.


City
Highway
Combined
CO2
Grenadier Station Wagon
16.0 l/100km
15.3 l/100km
15.7 l/100km |

18 mpg (imperial)

368 g/km
Grenadier Fieldmaster
16.0 l/100km
15.3 l/100km
15.7 l/100km

|

18 mpg (imperial)

368 g/km
Grenadier Trialmaster
16.9 l/100km
17.0 l/100km
16.9 l/100km

|

17 mpg (imperial)

393 g/km
| | | |
| --- | --- | --- |
| Vehicle | CO2 (US) | CO2 (Canada) |
| Grenadier Station Wagon | 592 g/mile | 368 g/km |
| Grenadier Fieldmaster | 592 g/mile | 368 g/km |
| Grenadier Trialmaster | 633 g/mile | 393 g/km |
|| Feature list not exhaustive and standard offering may vary by market.