YOUR GRENADIER UPDATE
Major milestones, putting prototypes through their paces, making partnership deals, building new sites, tackling the challenges of Coronavirus, including interviewing some of our key personnel over zoom – it's been a busy few months here at INEOS Grenadier. See how we're working to keep our plans on track.
IN THE KNOW WITH OUR CEO.
Creating a new rugged stripped-back 4X4 from the ground up presents plenty of challenges. Challenges our CEO, Dirk Heilmann, relishes. Mark Evans sat down with him to get the inside track on everything that's been going on with the Grenadier project over the past few months.
WE ARE NOW PUTTING THE PROTOTYPES THROUGH THEIR PACES, WE ARE LOOKING AT GLOBAL TESTING FIELDS.
DIRK HEILMANN, CEO OF INEOS AUTOMOTIVE
TESTED TO THE MAX.
Test driving the early Grenadier prototype was a major milestone. It tackled the test track at our partners Magna, in Austria. And hit key off-road articulation, ground clearance, and approach and departure angle performance targets. Big steps forward. And proof our hard work is paying off.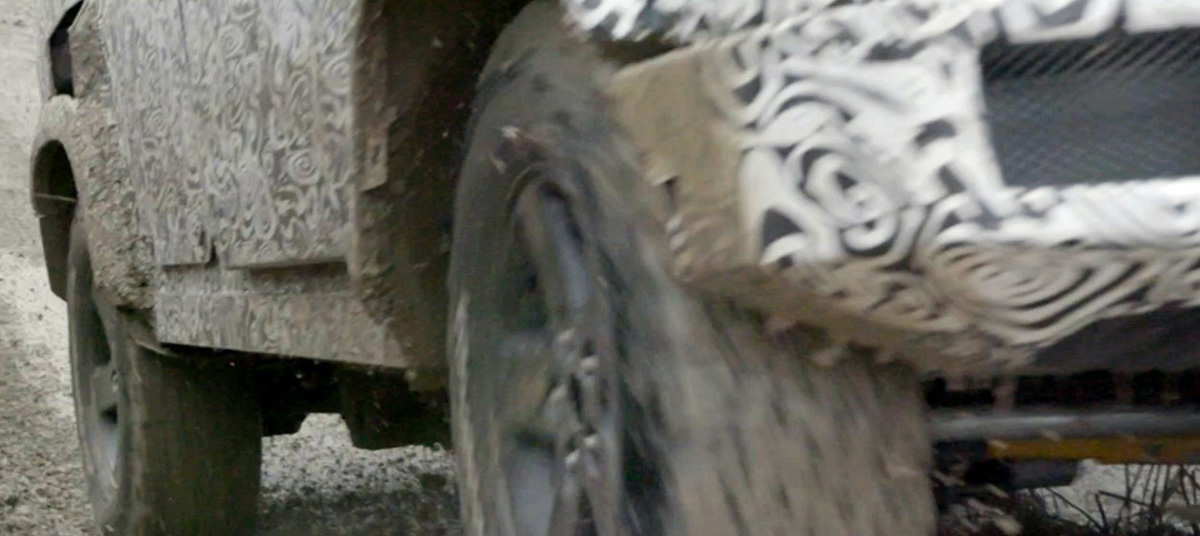 WE FATIGUE TEST FOR HUNDREDS OF HOURS ON THE TEST RIG WHICH SIMULATES 300,000KM OFF-ROAD USE.
MATTHIAS MAIR, DEVELOPMENT ENGINEER, MAGNA
INEOS + MAGNA A POWERFUL PARTNERSHIP.
We're delighted to have Magna working alongside us as we set our sights on production. Over 100 years of vehicle production experience. A huge range of specialised services. A leading global engineering and manufacturing partner. And already responsible for the Grenadier's chassis and suspension. They're the perfect partner. Car pictured is a Steyr-Daimler-Puch Pinzgauer 4x4, developed by Magna Steyr since 1969, and pictured on the Schöckl mountain of Graz, Austria.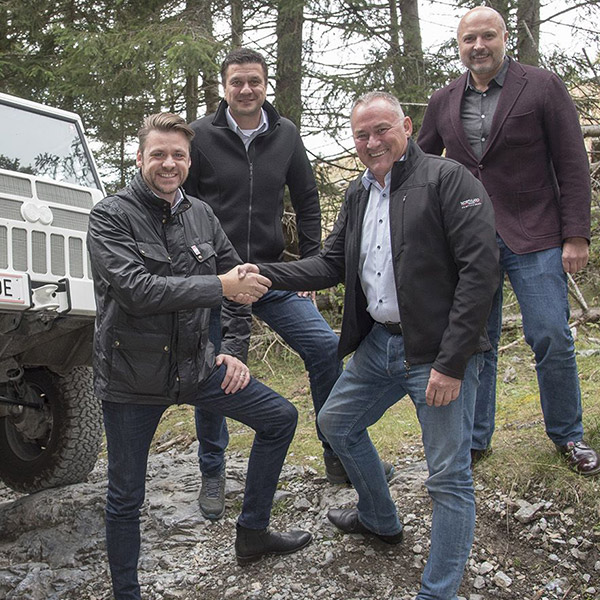 TALKING TO OFF ROADERS.
When our Commercial Director,
Mark Tennant
, met 4X4 users and enthusiasts (and potential Grenadier owners) at a series of our customer workshops they really had their say. A great chance to hear their expectations for our ultimate off-roader. We caught up with Dora Boganyi who organised these workshops, to find out more.
THEY WANT TO GIVE THEIR INPUT, WE WANT TO LISTEN AND WE WANT TO MAKE SURE WE OFFER THE MAXIMUM TO OUR CUSTOMERS.
Dora Boganyi, Global Network Development Manager, INEOS Automotive
To build a proper 4X4, we need proper supply partners. Ones that share our vision of creating a stripped-back, rugged 4X4. And understand that every part, no matter how big or small, must be as tough and hard-wearing as we and our customers expect. So far, we've appointed partners that meet the mark. And we'll continue to recruit more as we aim for our goal – creating the ultimate off-road workhorse.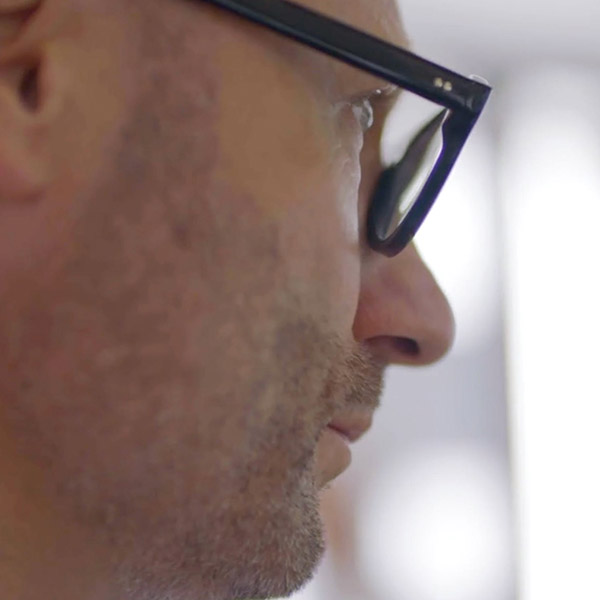 WE CAN DO THINGS DIFFERENTLY. WE DON'T HAVE ANY HISTORY WHEN IT COMES TO SUPPLIER EVALUATIONS SO WE HAVE TO BUILD EVERYTHING FROM SCRATCH.
OLIVER FRILLE, HEAD OF PROCUREMENT, INEOS AUTOMOTIVE