INEOS Automotive partners with The HALO Trust to develop the Grenadier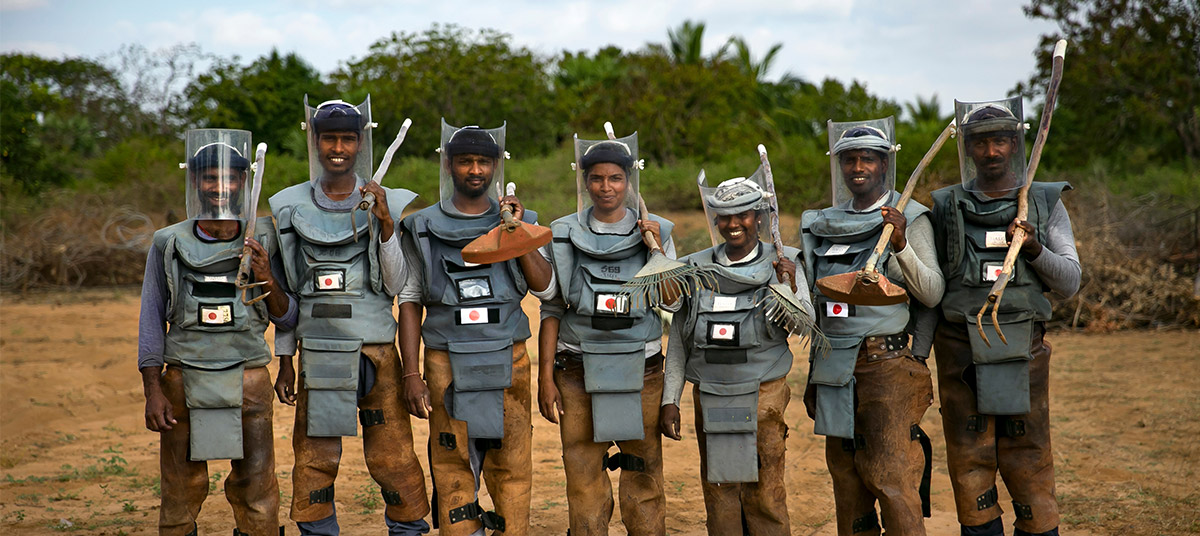 23 June 2021
INEOS Automotive is officially collaborating with The HALO Trust as a key development partner for its uncompromising Grenadier 4X4. In doing so, HALO's vehicle engineers will work with Grenadier to ensure it meets its target to be one of the most rugged, dependable off-roaders for modern users.
EXPERTS IN THEIR FIELD
Founded in 1988, HALO is the world's largest humanitarian mine clearance and weapons disposal organisation, having cleared over 13.9 million landmines and items of unexploded ordnance across more than 25 war-torn countries. The joint British and American charity operates 600 4X4 vehicles, tackling some of the most remote and inhospitable places on the planet.
From mountain tracks to urban battlefields, HALO goes further to find and destroy landmines. This means we need a vehicle fleet fit for war zones, rainforests and deserts. Our 8,500 deminers are some of the most resilient people on the planet – they need a vehicle they can rely on to keep them safe and get the job done. We want to share our experiences with INEOS to help build an off-roader ready for the challenges of the 21st century
James Cowan, CEO of The HALO Trust
PARTNERS IN DEVELOPMENT
INEOS first worked with HALO in 2020 when engineers visited project sites in Angola. They witnessed HALO's vehicles negotiating pitted, rocky and sometimes undrivable roads during the rainy season to get to the areas most in need of its assistance. They also discovered how HALO successfully manages its 4X4 fleet.
WHERE PURPOSE REALLY MATTERS
"The life-saving work undertaken by HALO is phenomenal. Those engineers who went to Angola a few years ago were inspired by the dedication and skill they saw and were excited by the insights they gained. This feedback has been vital to us as we have developed the Grenadier." Dirk Heilmann, CEO of INEOS Automotive.
Over the next 12 months, more than 130 second-phase prototypes are being deployed as part of the Grenadier's ongoing worldwide 1.8 million kilometre testing and development programme. This will help to assess the on and off-road capabilities of the Grenadier as well as the ease of service and repair in the field.
As the relationship further matures, INEOS also aims to develop a fleet of bespoke Grenadiers for The HALO Trust, with features specific to its operational needs. These include anchor points to fit protective mine-proof belly armour and safe storage for mine-clearance tools. They will also need to be easily convertible into ambulances for the safe evacuation of potential casualties.