The INEOS Grenadier At The 2021 Game Fair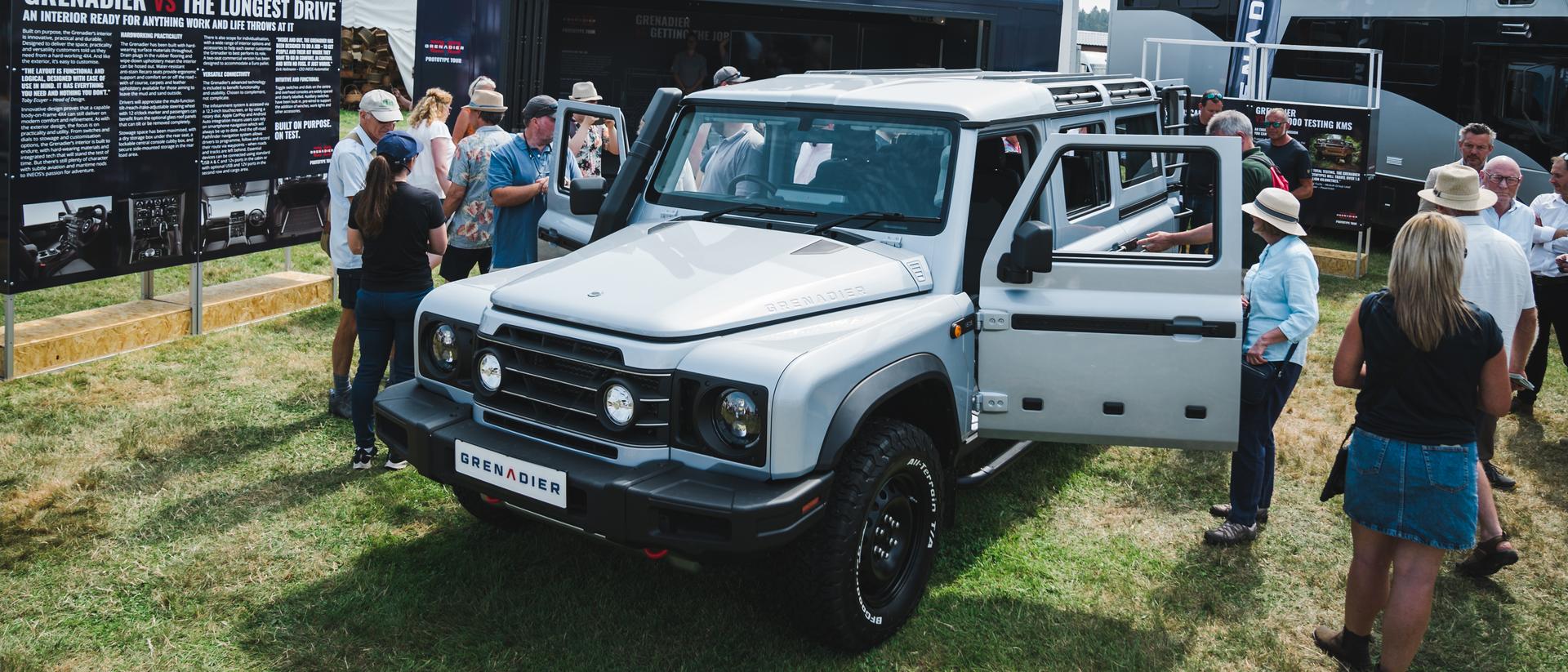 30 July 2021
The Game Fair 2021 - The Festival Of The Countryside (and the Grenadier)
The Game Fair 2021, the festival of the countryside, is an annual gathering for people passionate about countryside pursuits, and the great British countryside in all its glory.  
It took place last weekend at Ragley Hall in Warwickshire. And where better to give our specially-invited guests, as well as members of the public, another opportunity to come and see the Grenadier for themselves and ask questions? 
We met lots of people (and dogs) over the course of the weekend. Some had even travelled all the way from Belfast just to see the Grenadier, having read we'd be at the Game Fair.   
Others had never heard of us, but were keen to register their interest, as one admirer pointed out: "It looks like it could be just the vehicle I need to replace my old 4X4".  
The Grenadier Merchandise Store
If, like attendees at the Game Fair, you're getting excited about the Grenadier, you might be interested in our other bit of news from the weekend. For the first time ever, we opened a shop people could buy from in person.
This meant the public was able to purchase Grenadier merch directly from our stand and take their goodies home with them. The caps proved particularly popular – no doubt because people were as keen to shade their heads from the glorious sunshine as they were to show their love for the vehicle. You can get your hands on the caps, t-shirts and more at our online store.