INEOS Grenadier Reservations: Now Open to Early Handraisers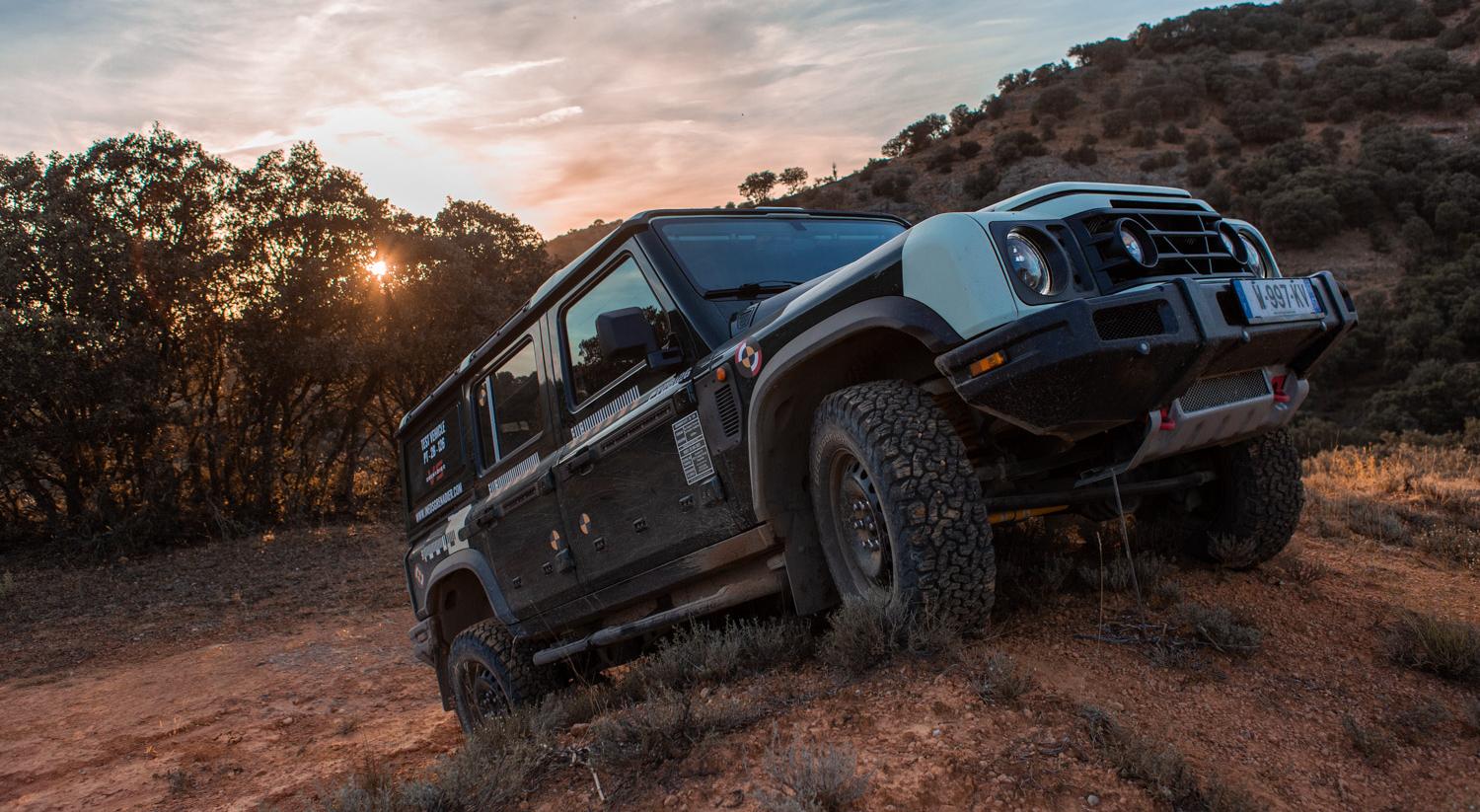 30 September 2021
THE TIME HAS COME. PROSPECTIVE BUYERS CAN NOW RESERVE THEIR GRENADIER AND DISCOVER MORE AROUND SALES, SERVICING AND PRICING
As the Grenadier continues its journey towards launch next year, it is passing through a key milestone, and bringing some new information with it.
RESERVATIONS NOW OPEN TO EARLY HANDRAISERS
To say 'thank you' for their early support, INEOS is inviting those who have registered their interest to now reserve their place in the queue for when orders open early in 2022.
A small, fully refundable fee ensures potential customers will be top of the list for when the Grenadier goes on sale. This early access period will last for two weeks, from September 30 – October 14, after which reservations open to the general public.
In addition, you can also start to envision what your Grenadier will look like using the vehicle configurator. We will continually be adding more features, options and accessories – so keep checking back.
HOW TO BUY THE GRENADIER
As reservations open for early handraisers, we are also publishing new information on how to buy the Grenadier and service your vehicle. The buying process is designed to be flexible and helpful, allowing customers to do as much or as little online as they like. We've removed negotiation from the buying process with transparent pricing, simplified part-exchange, and financing arrangements. Customers will be able to speak directly with experts to obtain information and advice, as well as take the Grenadier for a test drive where they are encouraged to 'bring it back muddy'.
Discover more about buying the Grenadier.
SERVICING YOUR GRENADIER
When it comes to servicing and repairing the Grenadier, the aim is for customers to have a workshop nearby, whether that workshop belongs to a retail partner or, in certain countries, to Bosch or to BMW. Considering how the Grenadier will be a serious working vehicle for many, our ambition is for replacement parts to be delivered within 24 hours, to minimise any downtime.
Remote support will include technical help from INEOS HQ, via the phone, SMS, email, or via access to online interactive 3D manuals. Where necessary, a team of 'Flying Spanners' mobile technicians will fly out to help customers with no other option.
Find out more about servicing the Grenadier.
MORE INFORMATION ABOUT THE GRENADIER VEHICLE
INEOS has also published even more detailed information about the Grenadier itself, on a new page on its website dedicated to the vehicle's features and capabilities. Discover how the Grenadier is built for durability, utility and comfort, and get under the skin of some of the vehicle's most notable features.
Explore the Grenadier in greater detail.
CATCH UP ON BUILDING THE GRENADIER LIVE
Our first live event took place at 7pm BST on September 29th, called 'Building the Grenadier Live'. We shared our plans for how you'll buy and service your Grenadier on YouTube and on Facebook. People were also able to ask us questions via Twitter using #BTGLive. If you missed it, it will soon be available to rewatch on the same platforms – watch this space.