INEOS GRENADIER CUSTOMERS OVERCOME EXTREME HANDOVER EXPEDITION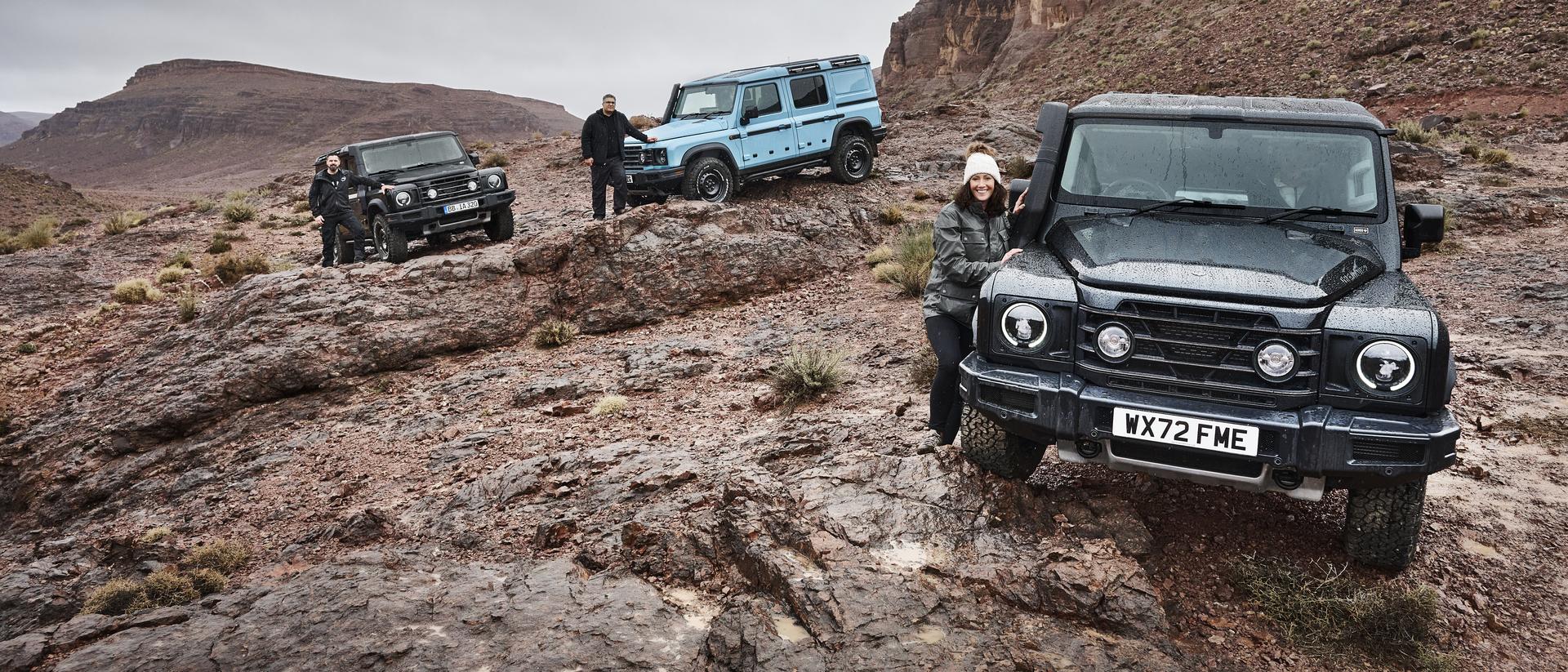 After emerging triumphant from a tough selection process involving thousands of INEOS Grenadier customers, three winners headed to a remote valley in Morocco's Atlas Mountains for the most extreme new vehicle handover. Including one of the world's most dangerous roads, the Tizi n' Test Pass, the adventurers were battered by fierce storms that amplified the expedition's challenge.
The 'Hard Way Home' competition was open to customers that had followed the Grenadier from the earliest stages of its development and been among the first to place reservations. Entrants were invited to participate in an off-road selection event in the UK with videos of the candidates posted on INEOS Automotive's social media channels. Fans and followers then voted for the finalists they believed deserved to take the 'Hard Way Home' from their vehicle handover in Morocco.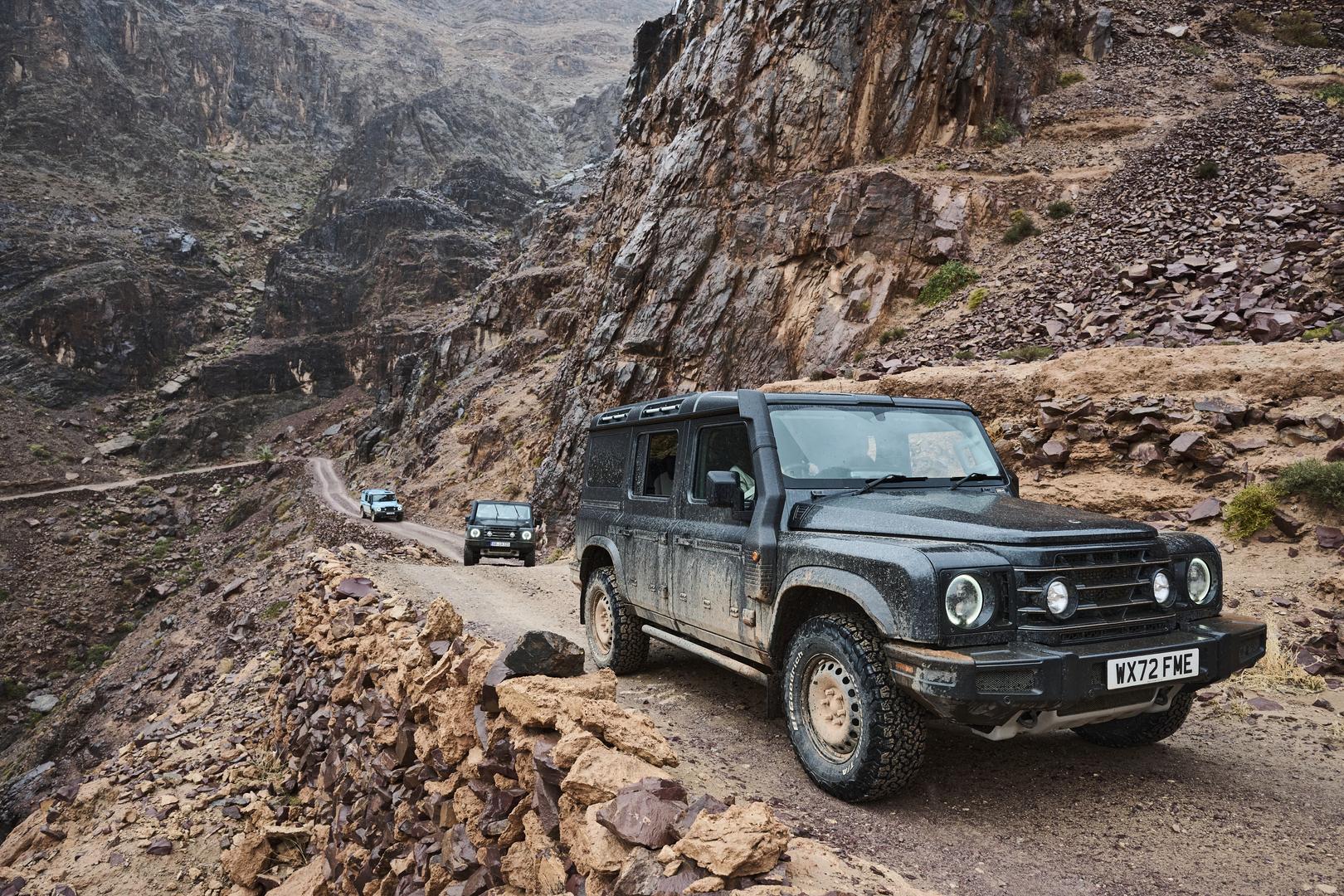 "WE WANTED TO CELEBRATE THE HANDOVER OF THE FIRST GRENADIERS WITH A ONCE-IN-A-LIFETIME EXPEDITION FOR THREE LUCKY CUSTOMERS. IT WAS ALWAYS INTENDED TO BE A CHALLENGING TRIP, ENABLING THE GRENADIER'S CAPABILITIES TO SHINE, BUT THE WHOLE TEAM GOT FAR MORE THAN THEY BARGAINED FOR."
Lynn Calder, CEO, INEOS Automotive
FOLLOW THE GRENADIER
Keep up-to-speed. Sign up to get all the latest news – as it happens.