WELCOMING DR OLIVER FRILLE - DIRECTOR OF PROCUREMENT AND SUPPLY CHAIN MANAGEMENT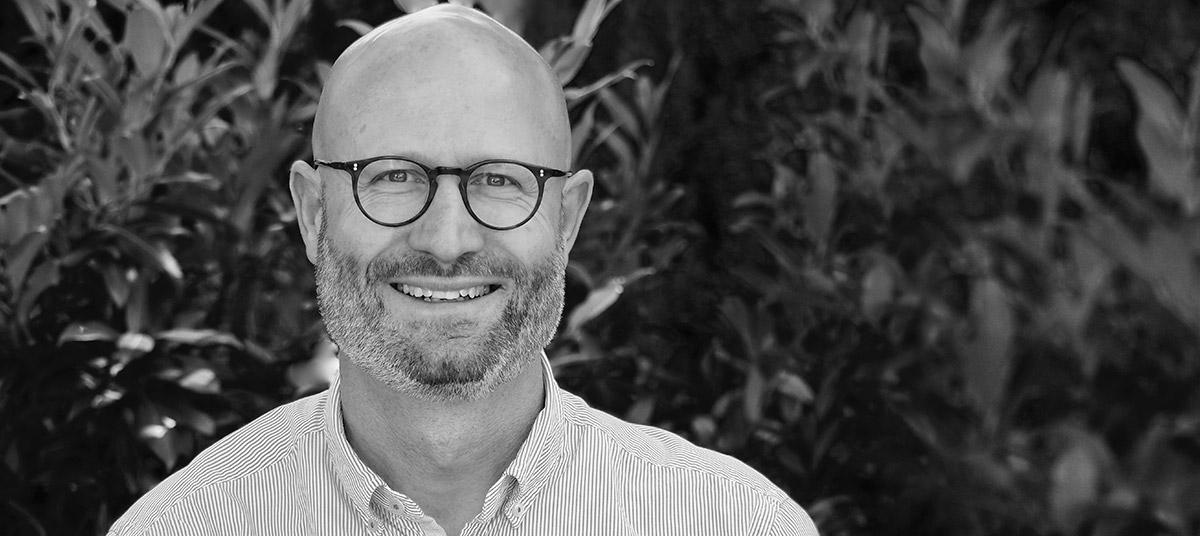 02 August 2018
Oliver joined the Projekt Grenadier team on 1st June 2018 to handle the procurement side of the project. He's responsible for overseeing, sourcing and managing all the materials going into the vehicle, as well as all other materials for the business, including marketing, sales, production and IT. He's shared a few insights into his role, as well as his driving life.
Welcome, Oliver! Great to have you on board. That's a meaty role you've got there…
Yes! I've been pretty busy from day one. I have a very small team reporting in to me at the moment, but we're growing this summer and I hope we'll eventually be about 30 people. There are many materials to manage in a project such as this, and most of all, a lot of relationships. Being a small team and a new startup, we're operating a pretty lean business model, so are working with a wide array of specialised service providers to move the project along.
We're talking big-picture stuff here, aren't we?
Yes! This is a really critical building phase for the project, and we're laying crucial foundations for the long term. My job involves identifying and selecting the best matching suppliers and managing these over the whole project development phase. It's a matter of constantly evaluating the robustness and efficiency of the supply chain, the cost, and also the quality of input and output so that we create the best vehicle we possibly can, which is reliable and affordable for our customers. Beyond the immediate INEOS Automotive employees, we're trying to build an extended team of people who are excited and motivated by what we're doing. It's really rewarding to see the broader enthusiasm behind this project so far.
What does a typical day involve for you?
Well, I'm based in Stuttgart where most of the project engineering is taking place, but I'm travelling often. On an office-based day, I'll spend most of it conducting project reviews, defining the measures for securing materials, trying to trim costs, and strategising for the future. A travelling day will often involve going to a supplier, visiting a plant and evaluating tools and negotiating on various topics. There are never two days the same, though!
WE CAN BREAK THE MOULD AND DO THINGS DIFFERENT, CREATIVELY, FLEXIBLY. IT'S A GREAT CHALLENGE.
DR OLIVER FRILLE, DIRECTOR OF PROCUREMENT AND SUPPLY CHAIN MANAGEMENT, INEOS AUTOMOTIVE
How did you come to this role?
I've got a broad background in automotive and supply chain management, as well as a PhD in logistics. I studied business and industrial engineering in Berlin as the wall was coming down – a great time to be a student! I've worked in procurement since then and have had roles with Daimler and also SMART during their startup phase.
What drew you to working with Projekt Grenadier, in particular?
It's a hugely exciting project! It's still at a very young stage of development, which is a great time to contribute. There's almost a blank sheet, with no pre-existing systems, so we can break the mould and do things differently, creatively, flexibly. It's a great challenge.
Tell us a bit about your driving life…
Right now, I don't get off-road very often, though have done some fantastic trips in my lifetime, including a great adventure in my 20s driving a Hanomag through the Sahara Desert. Unforgettable. For now, I have to confess my preference is for fast German cars, but I'm looking forward to getting behind the wheels of Projekt Grenadier's vehicle soon.
Oliver is now settled in and hard at work in Germany, building the team- if you have any interest in working in Procurement as the project progresses, do keep checking the Careers section of the website for postings.