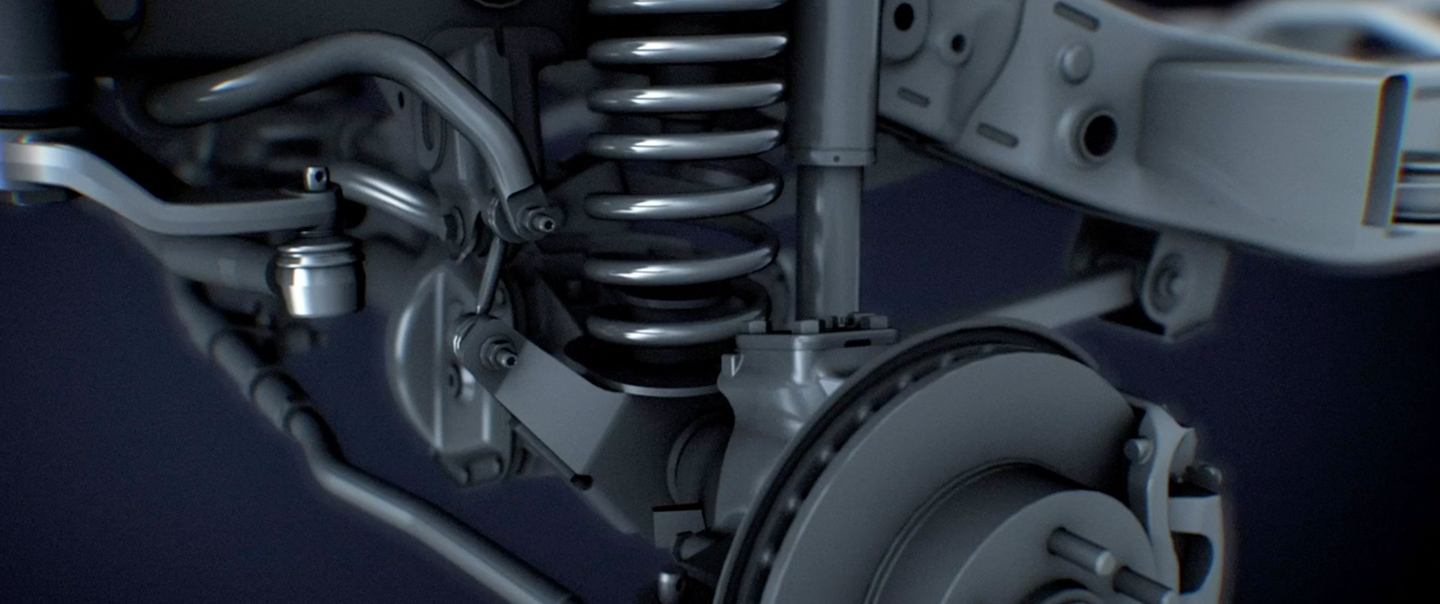 SUSPENSION: TRIED AND TESTED PERFORMANCE
The Grenadier needs to take even the toughest terrain in its stride. We're using a multi-link suspension set-up with separate coils and dampers, so you get maximum traction and articulation, wherever you're working.
SUSPENSION YOU CAN RELY ON
Real off-roaders can take serious punishment. That's why the Grenadier has a suspension set-up that's as tough as the terrain it's built for. Separate coils and dampers provide a simple system. One that's designed to keep you moving. There's less to go wrong, but when it does, it will be easier to fix in the field.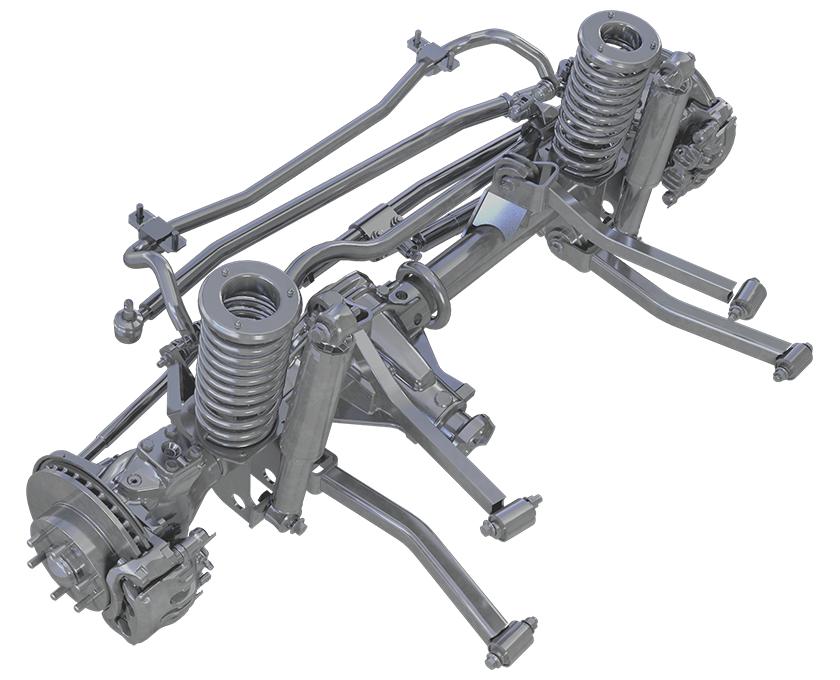 YOU WANT SOMETHING BASIC, WELL SET UP, THAT DOES THE JOB.
Billy Milne, Scottish Estate Manager
HANDLING THE HARSHEST TERRAIN
It's off-road performance that matters most. Where the asphalt ends, the Grenadier really comes to life. From the long-travel coils that improve ride quality, to the Panhard rod that makes handling more predictable.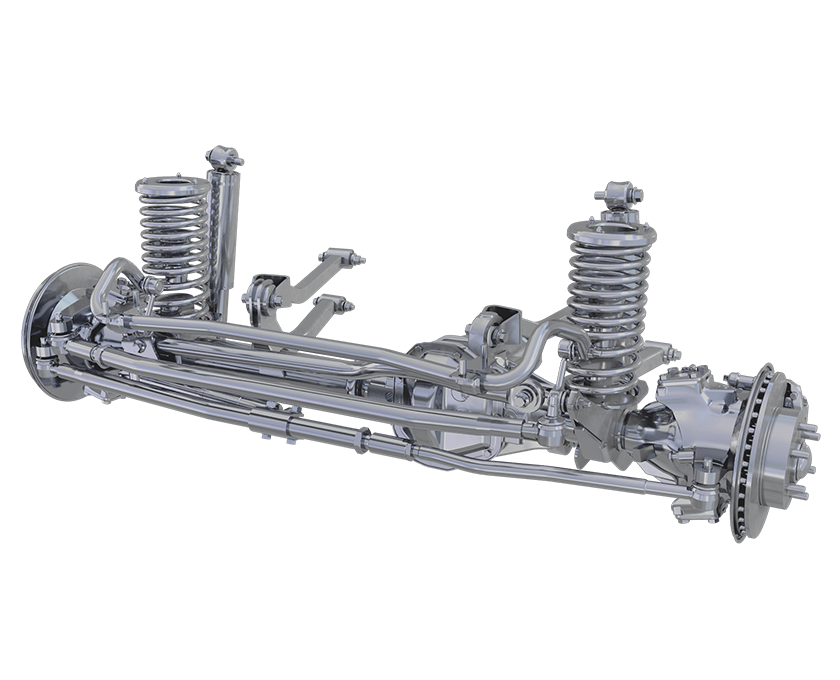 THE PANHARD ROD GUIDES THE WHOLE LATERAL LOAD OF THE VEHICLE, SO IT HAS TO BE MASSIVE. IT'S MADE OF STEEL.
MATTHIAS MAIR, DEVELOPMENT ENGINEER, MAGNA