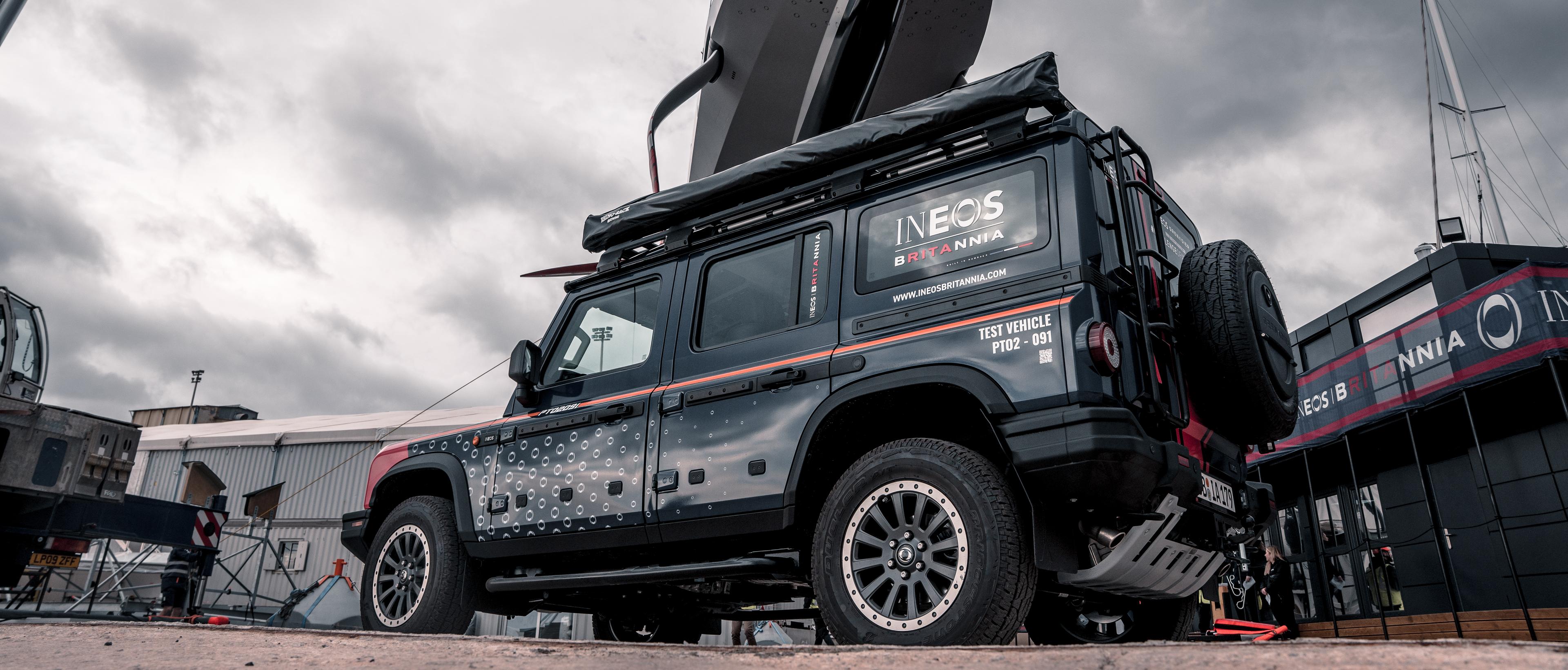 INEOS Britannia
INEOS Britannia and the Grenadier share a common purpose: getting the job done.
INEOS Britannia: A Shared Purpose.
Grit, resilience, determination: qualities the Grenadier is built on. It's no coincidence INEOS Britannia proudly display the Grenadier logo on its sail.
Built to battle 132 years of history, to bring the America's Cup to Britain.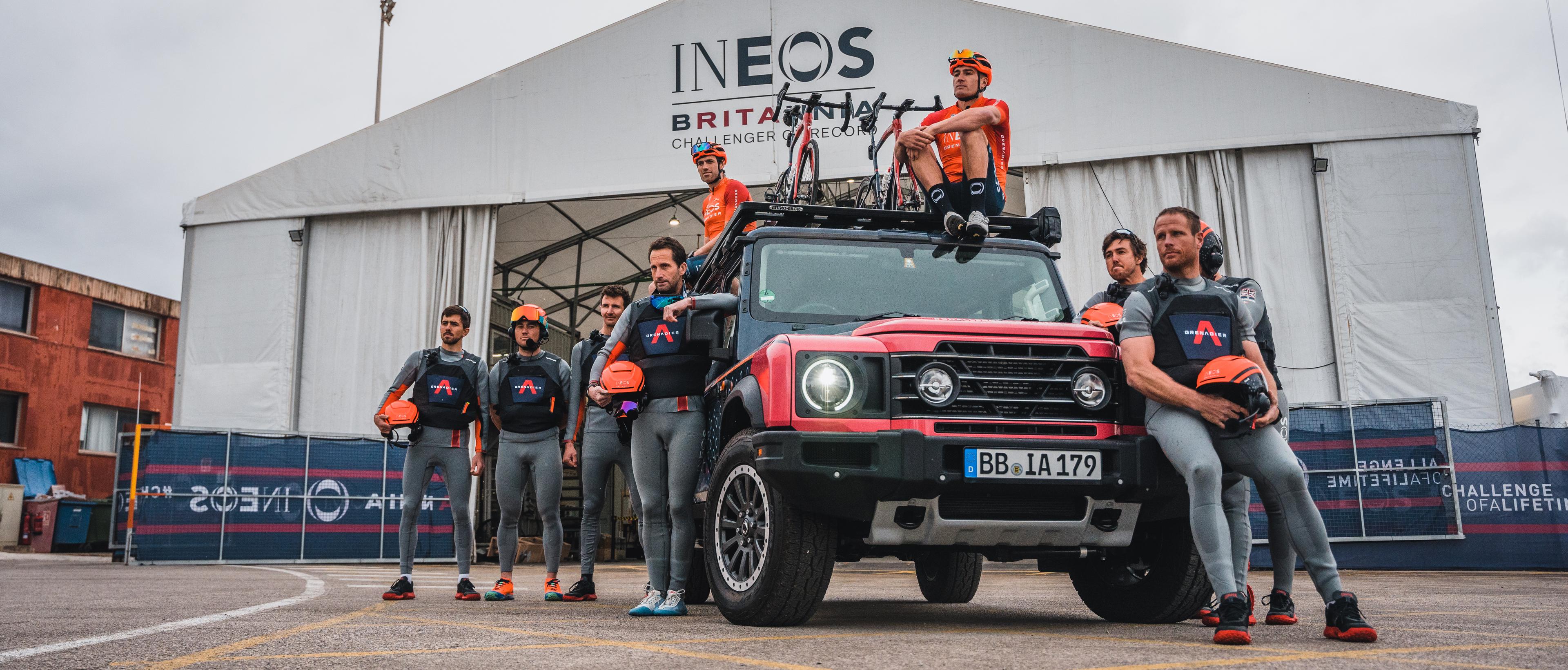 ROAD TO BARCELONA
From towing Test Boat T-6 to carrying key sailing gear, the Grenadier is getting the job done for INEOS Britannia.
INEOS Britannia was formed in 2018 to bring the America's Cup home to Britain. The America's Cup is the oldest international sporting trophy in the world, pre-dating the modern Olympics, the Ryder Cup and the World Cup.
The Cup originated in 1851 when Queen Victoria and Prince Albert hosted the Great Exhibition, to showcase the best of British technology and excellence to the world. They invited the New York Yacht Club to send over a vessel that would represent American shipbuilding prowess and compete against the British fleet in a race around the Isle of Wight.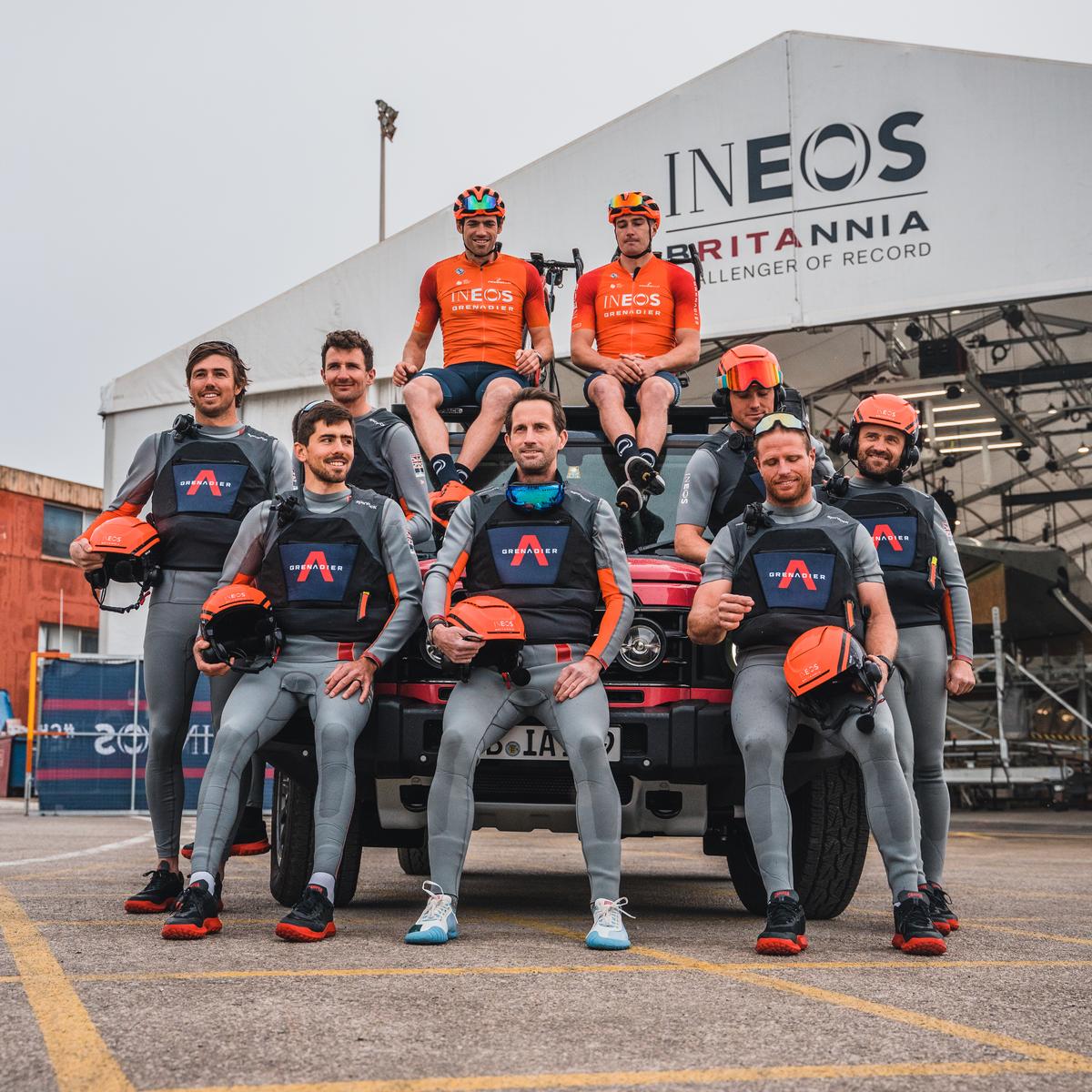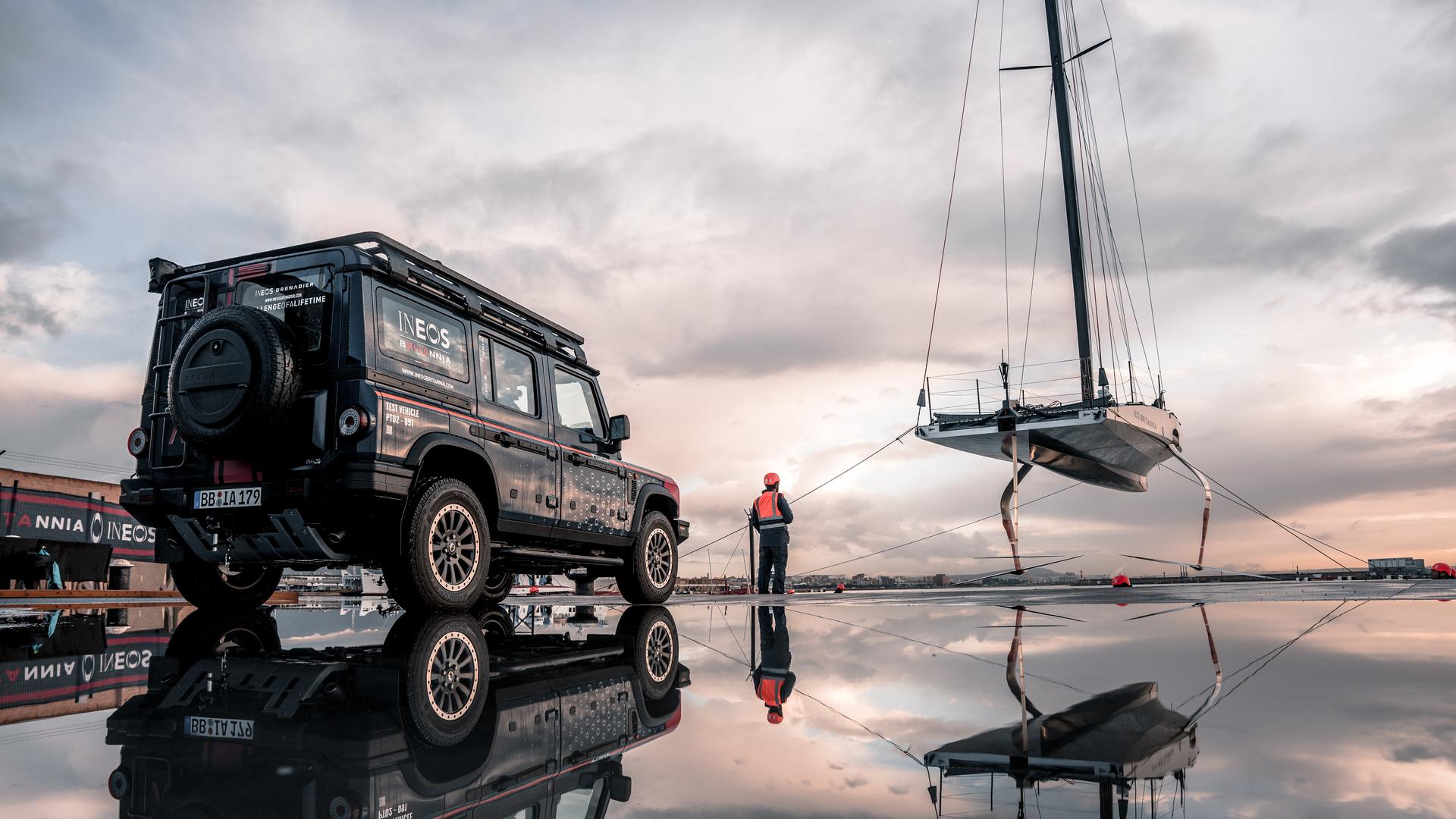 "The Grenadier is the perfect tool for us, we are water-based a lot of the time and we have chase boats that help us with the practicalities. The Grenadier does all of that for us on land and it's totally dependable, no nonsense and it gets the job done."
Ben Ainsley, CEO & Helm, INEOS Britannia
FOLLOW THE GRENADIER
Keep up-to-speed. Sign up to get all the latest news – as it happens.