The Grenadier 2B Tour Comes to 4X4 Shows Across Europe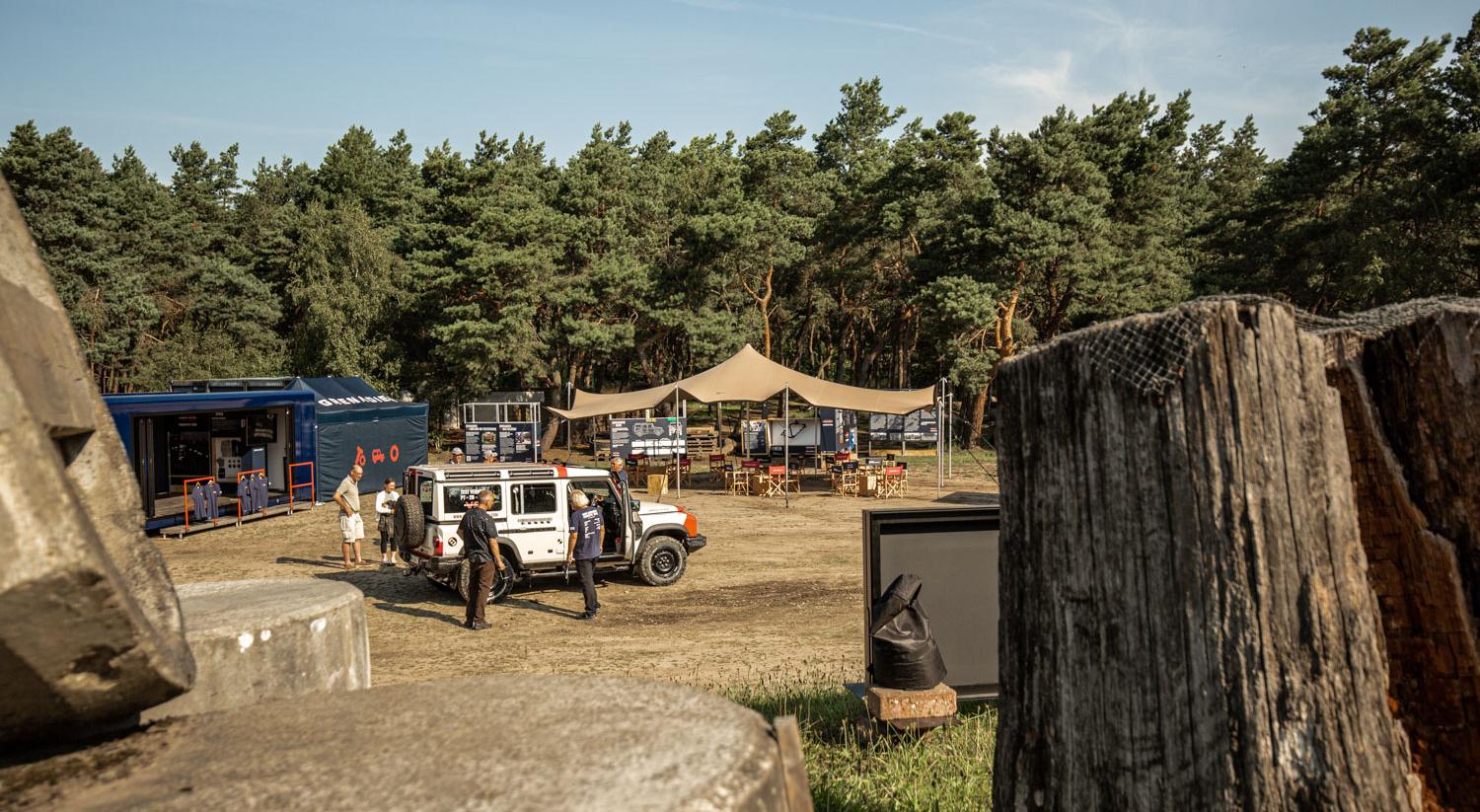 23 August 2021
A ROUND-UP OF THE 4X4-FOCUSED EVENTS OUR GRENADIER PROTOTYPE WILL VISIT
Our new four-wheel drive vehicle, the INEOS Grenadier, is hitting four off-road shows throughout Germany, France and Italy in the coming months.
The 2B Tour is named after our 2B prototype vehicle, which we are currently testing in plain sight all over the world.
Our off-road roadshow is a way for interested members of the public to see, and have a test ride in, the INEOS Grenadier. Even ahead of our new 4X4 completing its ultimate goal of 1.8 million km of testing, before going on sale in Europe in 2022.
The 2B Tour's European leg kicked off in Friedrichshafen in Germany at the weekend. And will finish off back in Germany in October, at the Abenteuer Allrad 4X4 fair in Bad Kissingen.
Here's a round-up of all the events the 2B is visiting – and what visitors can expect from the Grenadier prototype at each one:
4 Chances To See the Grenadier at European Off-Road Shows 
Adventure Southside 2021, Friedrichshafen, Germany. August 20-22 
With Austria's Magna Steyr developing the Grenadier's drivetrain, and BMW providing its 3.0-litre engine, our 4X4's appearance at Adventure Southside, Germany's 4x4 adventure fair, caused quite a stir. Especially because this marked the Grenadier's eagerly-awaited German debut, allowing the German public to finally inspect the Grenadier for themselves. 
19eme Foir du Tout Terrain Valloire Galibier, Valloire, France. August 25-29 
France's largest gathering of off-road enthusiasts takes place at the foot of the Alps and lasts for five days. Tickets are free and will enable visitors to get close to the Grenadier for a closer look. Specially-invited guests will be able to take 10-15-minute rides in the vehicle. The Grenadier is no stranger to France. It's being built in Hambach, near the French border with Germany, and has been supporting the INEOS Grenadier cycling team throughout this year's Tour de France.
Fiera Internazionale del Fuoristrada, Viareggio, Italy. October 15-17
We'll have a booth right next to the beach in the northern Italian town of Viareggio, as part of this international 4X4 fair. In addition to visitors being able to see the Grenadier up close, specially-invited guests will be taken by shuttle bus to an experience area, where they'll be able to take part in a 10-15 minute passenger ride. Admission to the fair is free.
Abenteuer Allrad 4X4 Fair, Bad Kissingen, Germany. October 21-24
Our European 2B Tour will conclude with a visit to the Abenteuer Allrad 4X4 fair. It showcases important 4X4s, quads, ATVs and pick-ups, not to mention expedition and desert vehicles, mobile homes and trucks. It also features special off-road courses, where our guests will be able to ride in one of two 2B prototypes. There'll also be a 2B that visitors can inspect, inside and out.