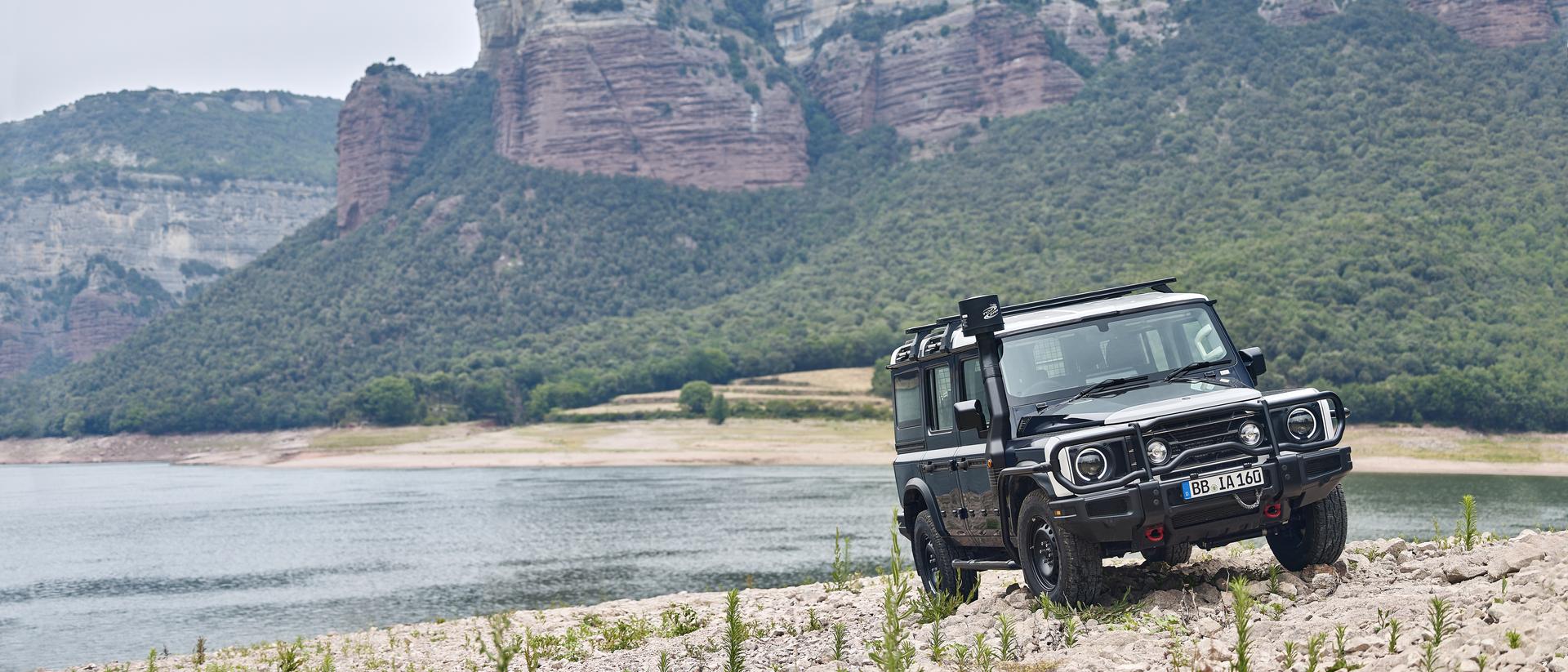 The Hard Way Home
A Proper Handover
Experience a handover like no other. Pick Up Your Grenadier. And take the hard way home.
Papers to sign. A beaming salesperson. A ribbon on the bonnet. That new car smell. Turn the key. Leave the handover bay. Head home. That's your typical new car handover. Absolutely fine – but not for the Grenadier. And as an 'off-road thinker' yourself, probably not what you'd want either.
To mark first customer deliveries, we're giving three European Grenadier owners the chance to pick up their new Grenadier not from a local agent, but from an undisclosed off-road location. On us.
If you're chosen, you'll face an epic challenge: driving your Grenadier the hard way home. Up, down and over some extremely tough off-road terrain. A journey that starts in one of Europe's wildest and most remote regions. It's a chance to bond with your Grenadier, with the support of our highly experienced off-road driving team. A proper handover, for a proper off-roader.
Submit Your Application
If you've ordered your Grenadier, go ahead, and apply below. We need to receive your application by 31st August 2022. This opportunity is only open to Grenadier owners based in UK and Europe. We hope to bring similar experiences to customers in other parts of the world very soon. Simply give us your details and answer three questions to enter.
Reviewing Applications
Our panel of 4X4 experts will consider your application. Then choose six winners to attend an off-road Grenadier training day in the UK.
Shortlisting Candidates
On the training day, our 4X4 panel will assess your skills to determine which three go to the final. We'll interview each driver on the day and create a film of driving highlights to share on social media.
Voting For The Winners
We'll release details of the six finalists on Grenadier social channels, inviting our community of fans and followers to vote for those they want to see complete the Hard Way Home. Then, we'll fly the three with the most votes to a secret, remote location to drive their Grenadier home. (More details will follow for the winning applicants.)
Please read the Terms & Conditions for full eligibility criteria and details related to this competition.