INEOS TEAM UK FACE LUNA ROSSA IN PRADA CUP FINAL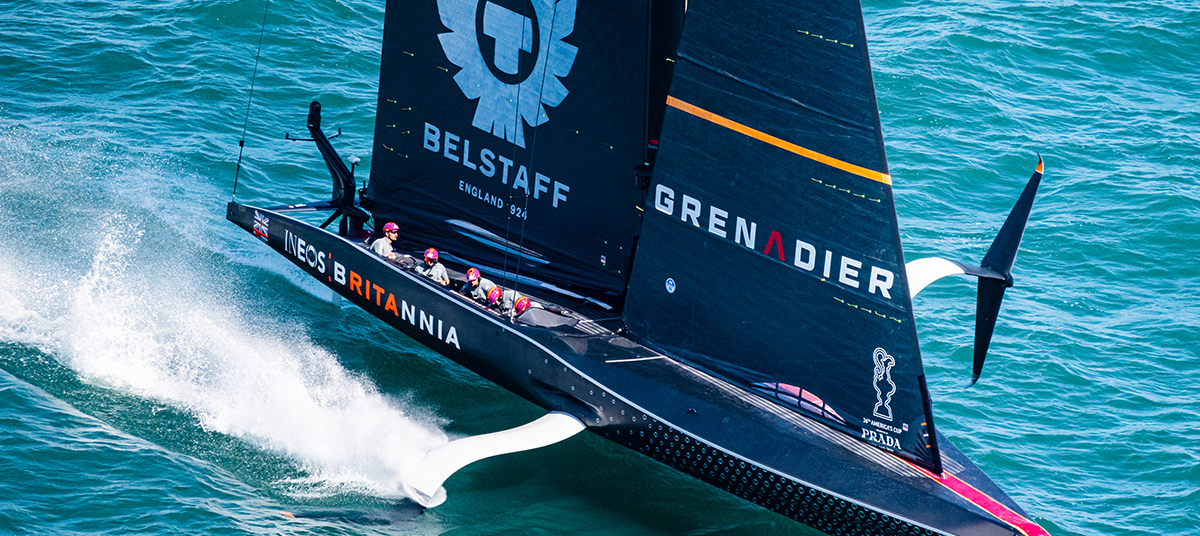 30 January 2021
PRADA Cup Final 2021 sees INEOS Team UK compete against Luna Rossa.
The Italian Challenger of Record, Luna Rossa, joins INEOS Team UK in the PRADA Cup Final after beating New York Yacht Club American Magic in the Repechage series.
Despite American Magic pulling off the hugely impressive feat of getting their boat, PATRIOT, back out on the racecourse less than two weeks after their dramatic capsize, Luna Rossa comfortably won the series 4-0. INEOS TEAM UK previously qualified directly for the Final having won all five of the team's races Round Robin series.
What the PRADA Cup Final means to INEOS Team UK
The PRADA Cup Final, a first to seven wins series, took place on 13th February with the winner earning the right to take on Emirates Team New Zealand in the America's Cup Match in March.
Asked about the hard work INEOS Team UK put in, Sir Ben Ainslie said:
It's a great moment for the team because we've obviously had a tough start and a tough build-up to this competition, so I'm incredibly proud of everyone. That said we know we've still got a long way to go, so while we've got ourselves into the Prada Cup final, it's just one step on the road and now we've got to focus on trying to win that and, after that, the Cup.
Sir Ben Ainslie
Ben Ainslie and his team will be working to constantly improve and push the limits to stay ahead of the competition in their efforts to win the America's Cup.
What's next for INEOS Team UK?
The Prada Challenger's Trophy is a stepping-stone to the America's Cup – the world's most prestigious sailing competition. If INEOS Team UK are to compete for the Cup, they must first win this trophy, which means beating the in-form Italians manning Luna Rossa. That will be no easy task.
Find out more about INEOS Team UK, how it was formed and what competitions are coming up here.