INEOS Grenadier returns to the Game Fair 2023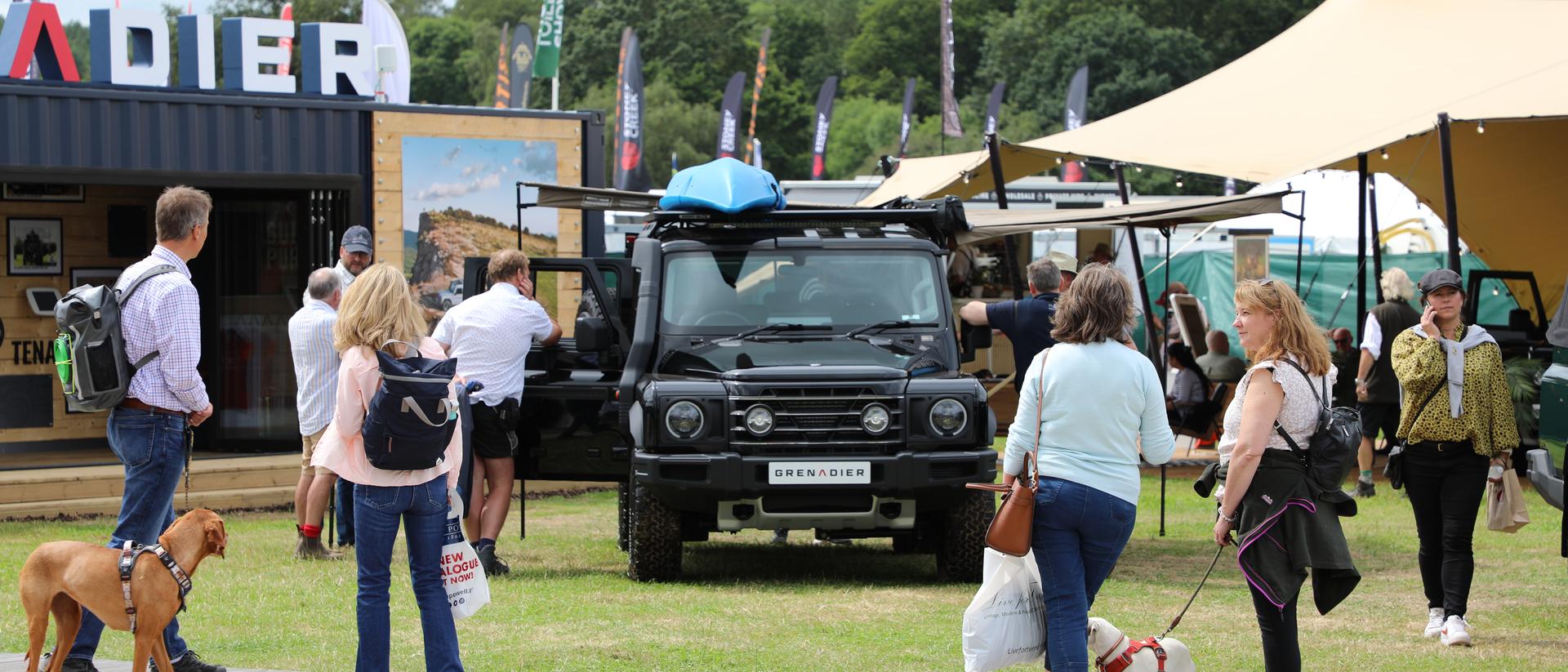 The Game Fair is an event for people passionate about outdoor pursuits, country life and the Great British countryside. Naturally, it's been on our calendar since we launched our first INEOS Grenadier prototype.
This year, we were the official 4X4 partner of the 65th Game Fair, held at Ragley Hall in Warwickshire. Our stand gave people an opportunity to get up close to the entire Grenadier range. 2-seat and 5-seat Utility Wagons. Fieldmaster and Trialmaster Station Wagons. And, the latest addition to our lineup, the Grenadier Quartermaster pick-up.
Visitors were able to explore all these Grenadier models from every angle, inside and out. And our experts were on hand to answer questions and chat through the features that make our rugged 4X4 so capable on- and off-road.
The Game Fair also allowed us to treat Grenadier owners. We offered them priority parking, and it was wonderful to see so many take up our offer.
Getting behind the wheel
Game Fair visitors interested in putting a proper 4X4 through its paces were offered a proper test drive. Our off-road course gave people the opportunity to experience the Grenadier's capabilities, ride and handling for themselves. Over 400 people got behind the wheel, getting a taste of driving the Grenadier in its natural habitat. There's no better way to get a feel just how solid, capable and comfortable the Grenadier. Whatever jobs you have in mind for it. Working outdoors. Weekend adventuring. Towing boats or trailers. Or daily driving.
65 years of the Game Fair
Over 120,000 people attended this year's Game Fair. It was the 65th event in its history, a milestone marked by a 65-shot salute. As well as the Grenadier, guests got a chance to experience Terrier races, falconry shows, as well as talks on conservation and other important topics relevant to the British countryside.
The Grenadier pup
No, that's not a typo. Dogs are a huge part of country life, and many come to the Game Fair. So, in twist on the name of the pub where the idea for the Grenadier first came about, we opened a watering hole for our four-legged friends. Breeds of all shapes and sizes joined us for a drink. And we were also able to keep other visitors happy, thanks to a Grounded Coffee Roasters van at the INEOS Grenadier stand.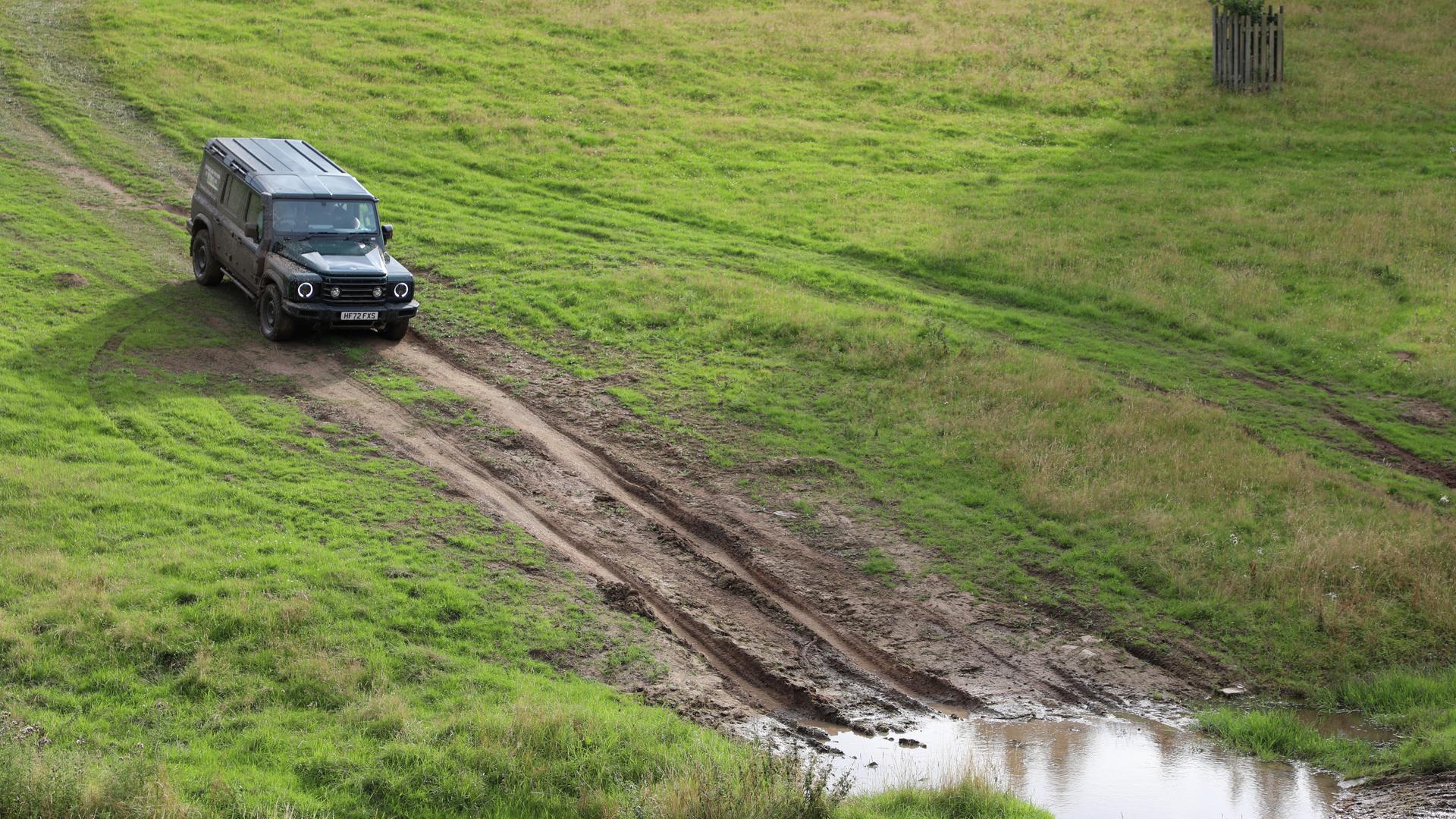 Until next year
In 2024, Blenheim Palace plans to host the Game Fair, to increase capacity for guests and even more stores and displays.
Want to experience the Grenadier for yourself? Click the link below to book a test drive.
FOLLOW THE GRENADIER
Keep up-to-speed. Sign up to get all the latest news – as it happens.