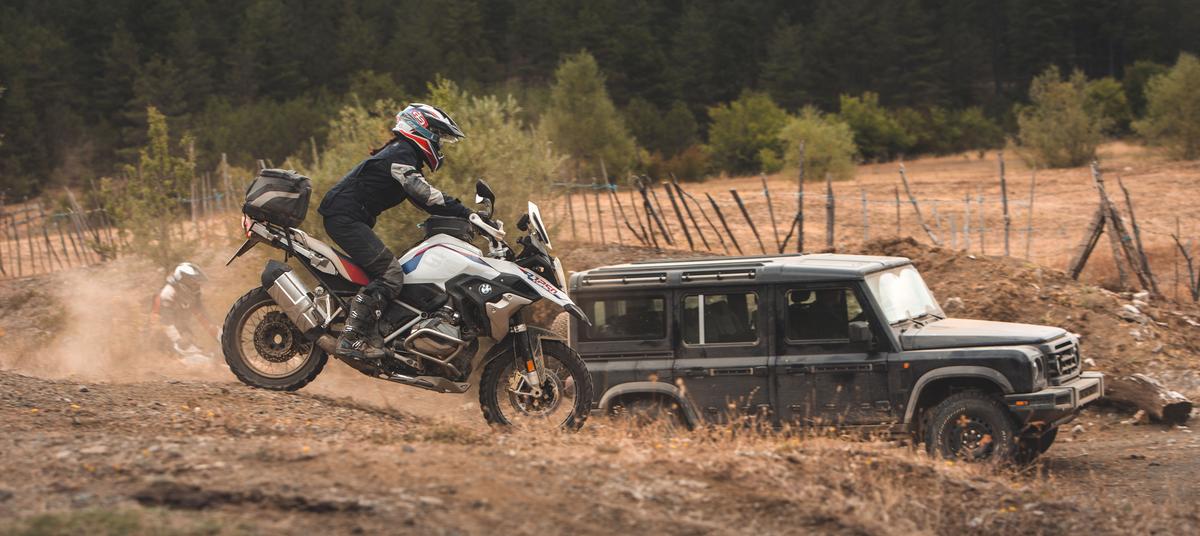 Grenadier And BMW GS Trophy 2022
GRENADIER AND BMW: SUPPORTING OFF-ROAD RIDERS IN THE INT. GS TROPHY
Back in 2019, we chose BMW to provide the powerful and dependable three-litre turbocharged engines that power our rugged 4X4.
BMW is also behind the International GS Trophy 2022. Hosted by BMW Motorrad, it heads to Albania in September. 57 riders. 21 teams. And 1,300km of challenging terrain. In Europe for the first time.
Along the route a fleet of INEOS Grenadiers will support riders as the official off-road vehicle partner of the International GS Trophy 2022.
The Grenadier's role? Five vehicles will help scout the route before the event starts. This will then be joined by a further 13 Grenadiers, to support the teams taking part in the seven-day competition.
It's the perfect opportunity for the Grenadier to prove its capabilities navigating the wilds of Albania. Tackling remote mountains, forests, beaches, and rivers while fully-laden with provisions and equipment.
FOLLOW THE GRENADIER
Keep up-to-speed. Sign up to get all the latest news – as it happens.