ELIUD KIPCHOGE AND INEOS: BREAKING ATHLETIC BARRIERS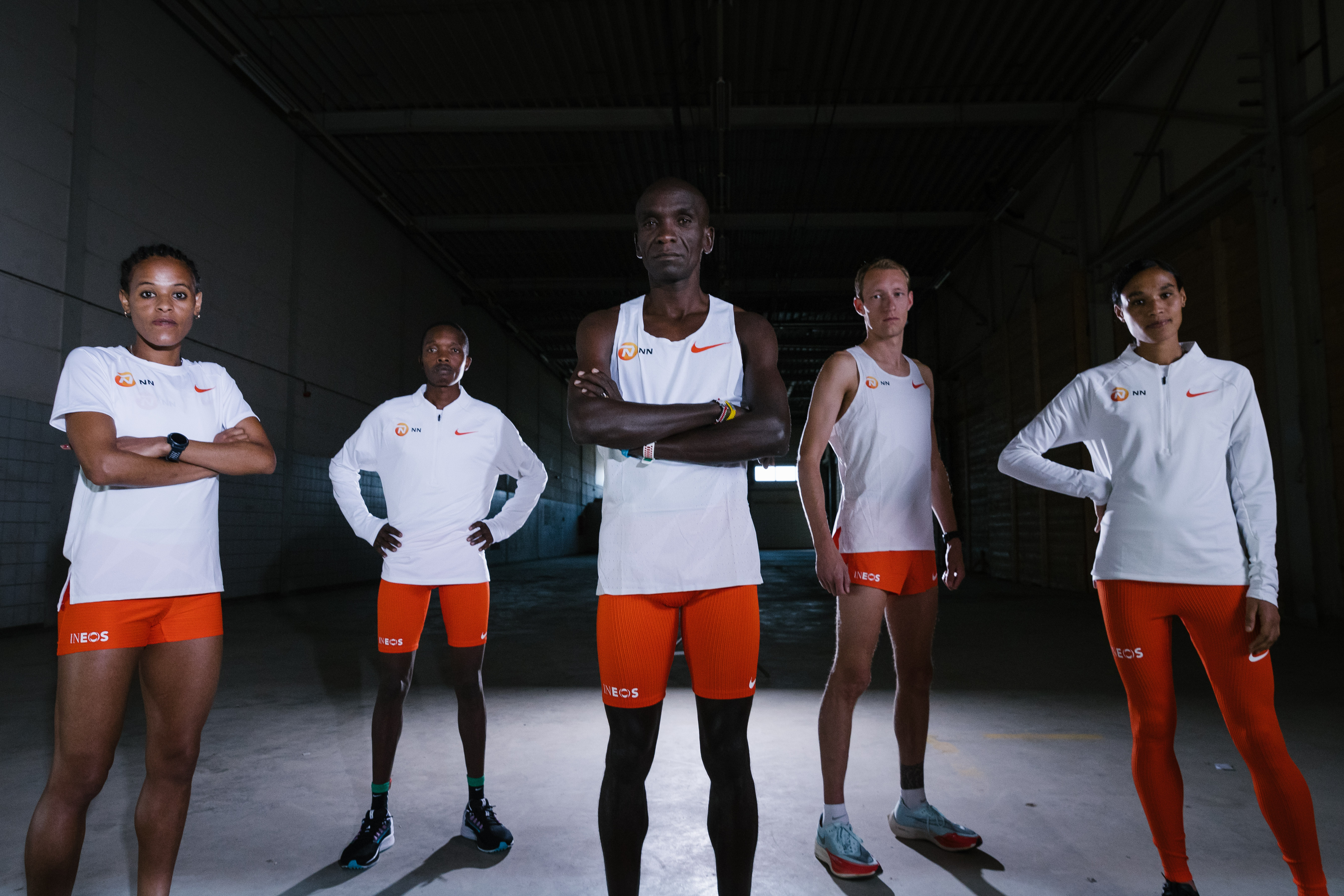 INEOS has signed a new Performance Partnership with Eliud Kipchoge. The two-times Olympic champion and first person to run a marathon in under 2 hours is an old friend. His grit and determination align perfectly with what we stand for. So we've joined forces again to support him to achieve his next extraordinary goals. And understand how his approach can help others achieve theirs.
Long-distance running may seem like a solitary pursuit. In reality, it's a team sport. Many people work behind the scenes to help this once-in-a-generation athlete achieve the impossible. Just as in 2019, when Eliud made history by becoming the first person to run a marathon in under two hours at the INEOS 1:59 challenge. That day, 41 pacemakers ran for him. With many more delivering behind the scenes.
This partnership reunites the team behind that remarkable achievement. Led by Sir Dave Brailsford, Director of Sport at INEOS, the focus is to support Eliud as he tackles future challenges. Next up – a third consecutive Olympic Gold in the marathon, at Paris 2024.
The knowledge and experience we can gain from working with this incredible athlete will help improve performance in all our teams, including the one behind the Grenadier.