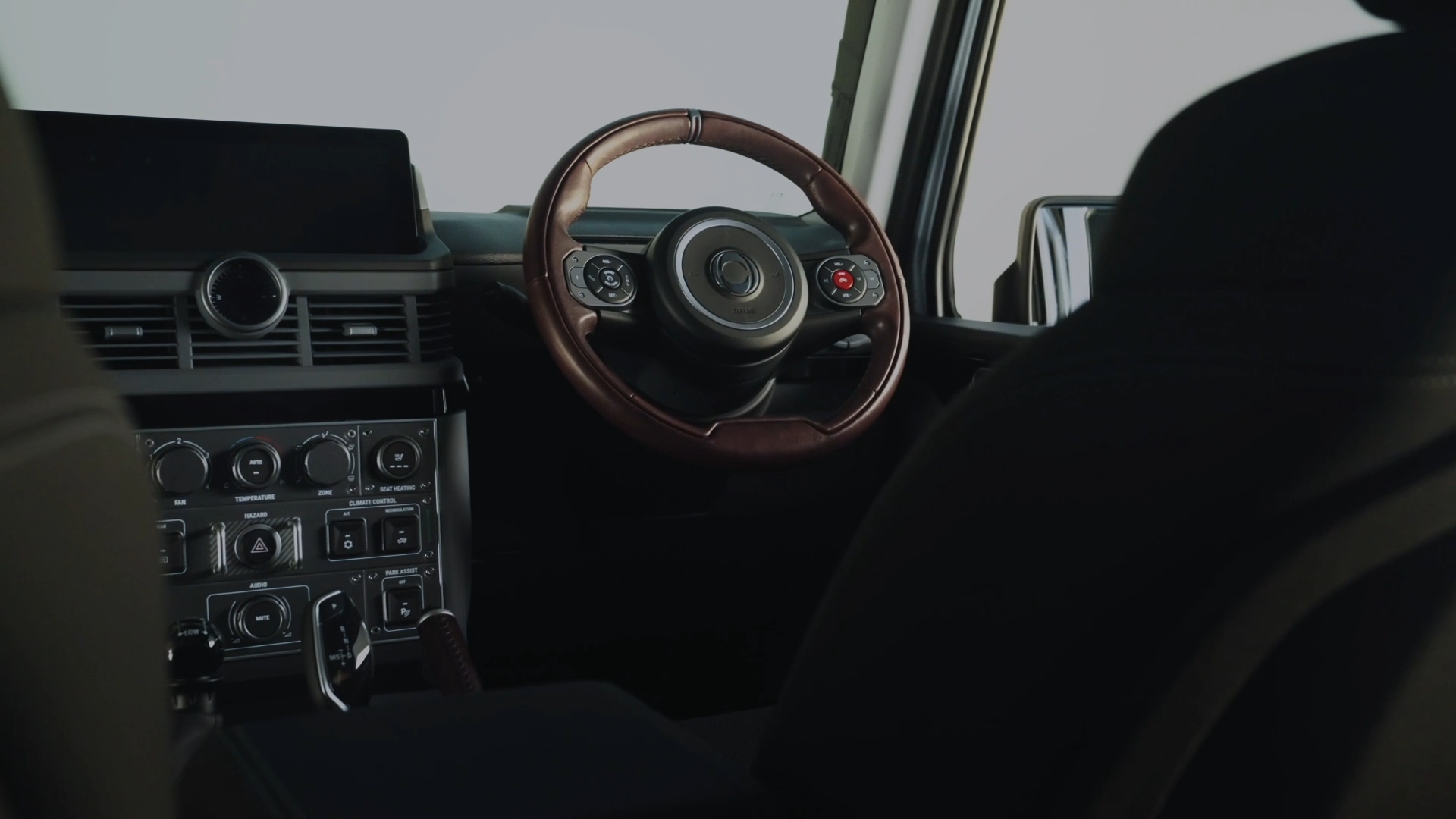 'Building the Grenadier' Series
episode 9 - the grenadier interior
DESIGNED TO WORK HARD
It's finally time to climb inside for a first look at the Grenadier's purpose-built interior.
In the latest episode, Toby Ecuyer and Mark Evans talk us through the ethos behind the design - from the seats, to the switches.
Designer Toby's inspiration was Grenadier owners - who would be using it day in, day out. It needed to be hard wearing, practical, and simple - a tool to be used in different ways, by different people.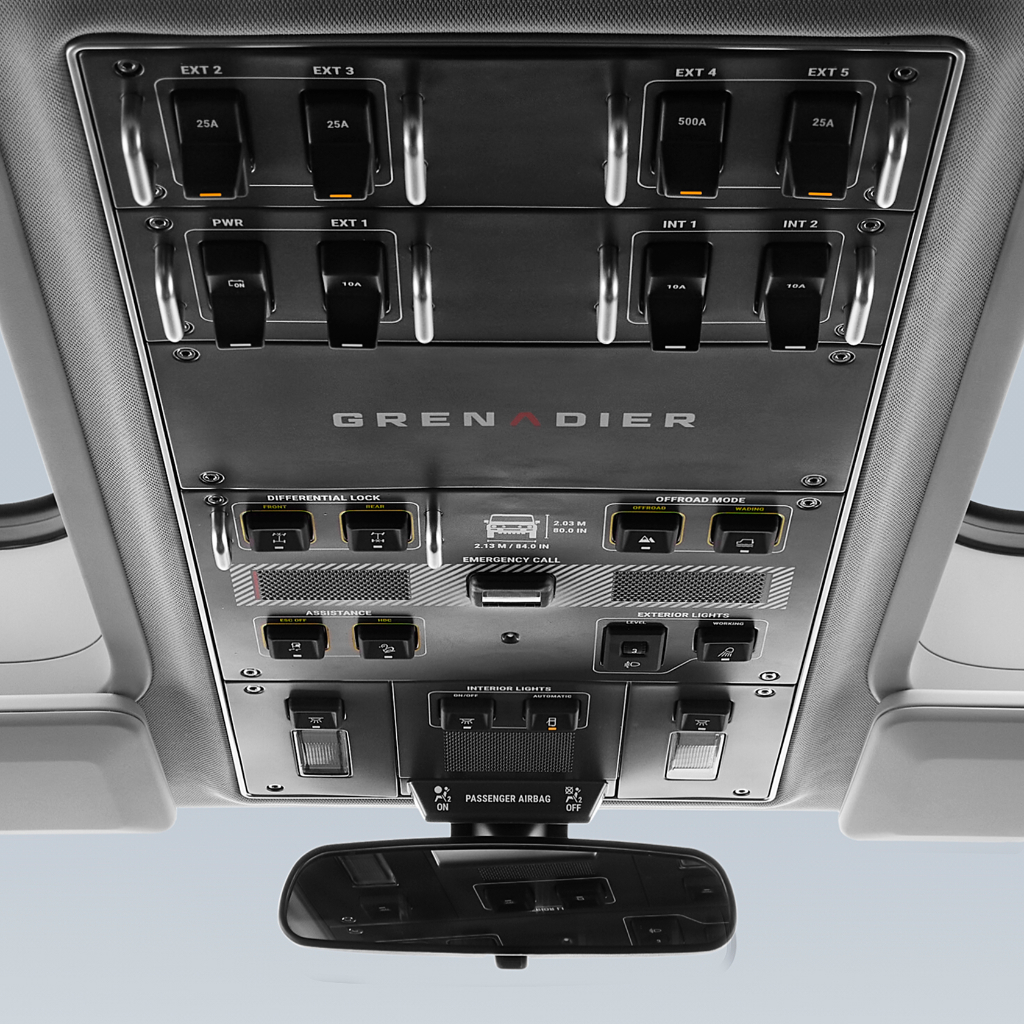 There's nothing superfluous inside the Grenadier. Any unnecessary electronics were stripped out, in favour of analogue controls. All the buttons, switches and dials are clearly labelled and purposely spaced, so they can be used with wet hands. Or gloves. 
The overhead controls operate the off-road settings, and are separate to the rest of the console (to keep things simple when the terrain gets difficult). We've even positioned them so co-drivers can lend a hand if they need to.
We know owners will be spending a lot of time in their Grenadiers. So we've made our Recaro seats as comfortable as they are durable. Designed for long journeys, as well as jumping in and out all day.  
Keeping things analogue, we made the seats mechanical; with levers to make adjustments, rather than motors. And to make sure the upholstery lasts just as long as the construction, the materials we've chosen are water-proof and stain-proof.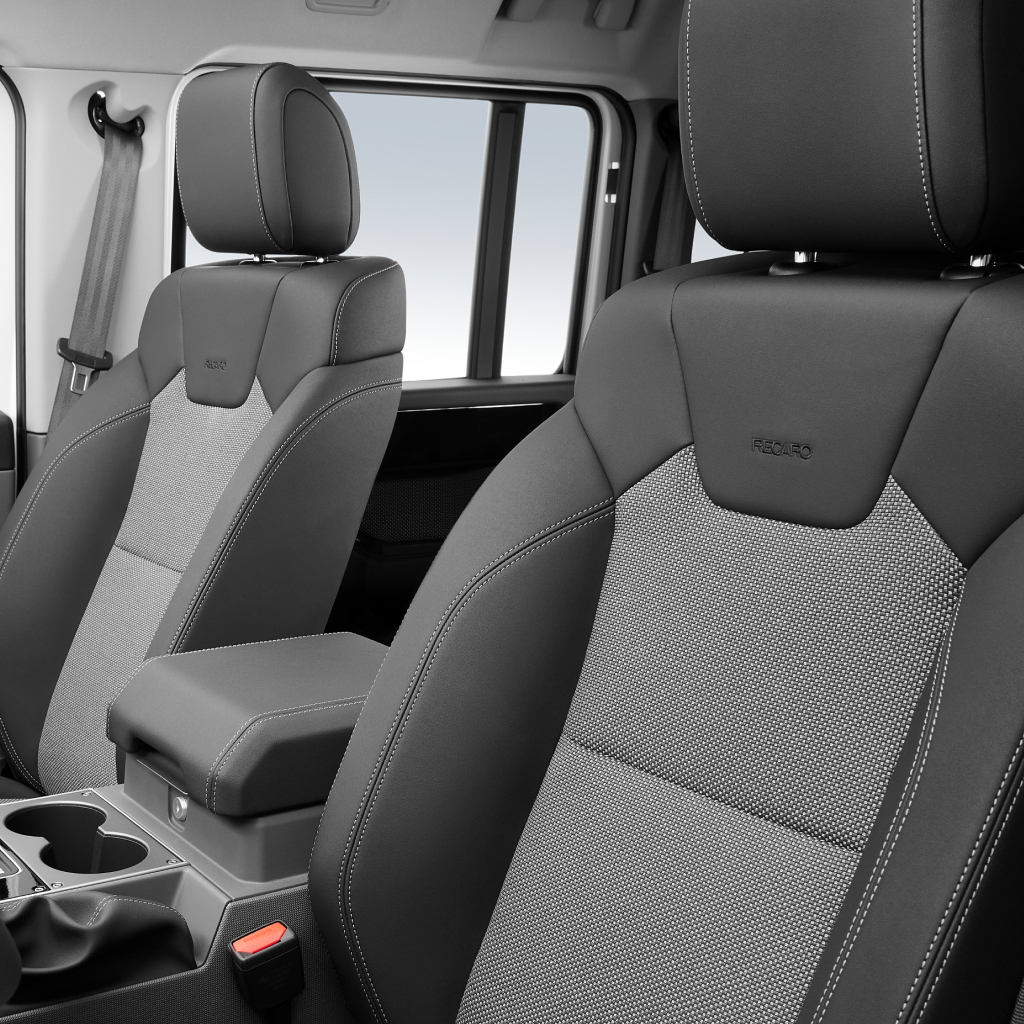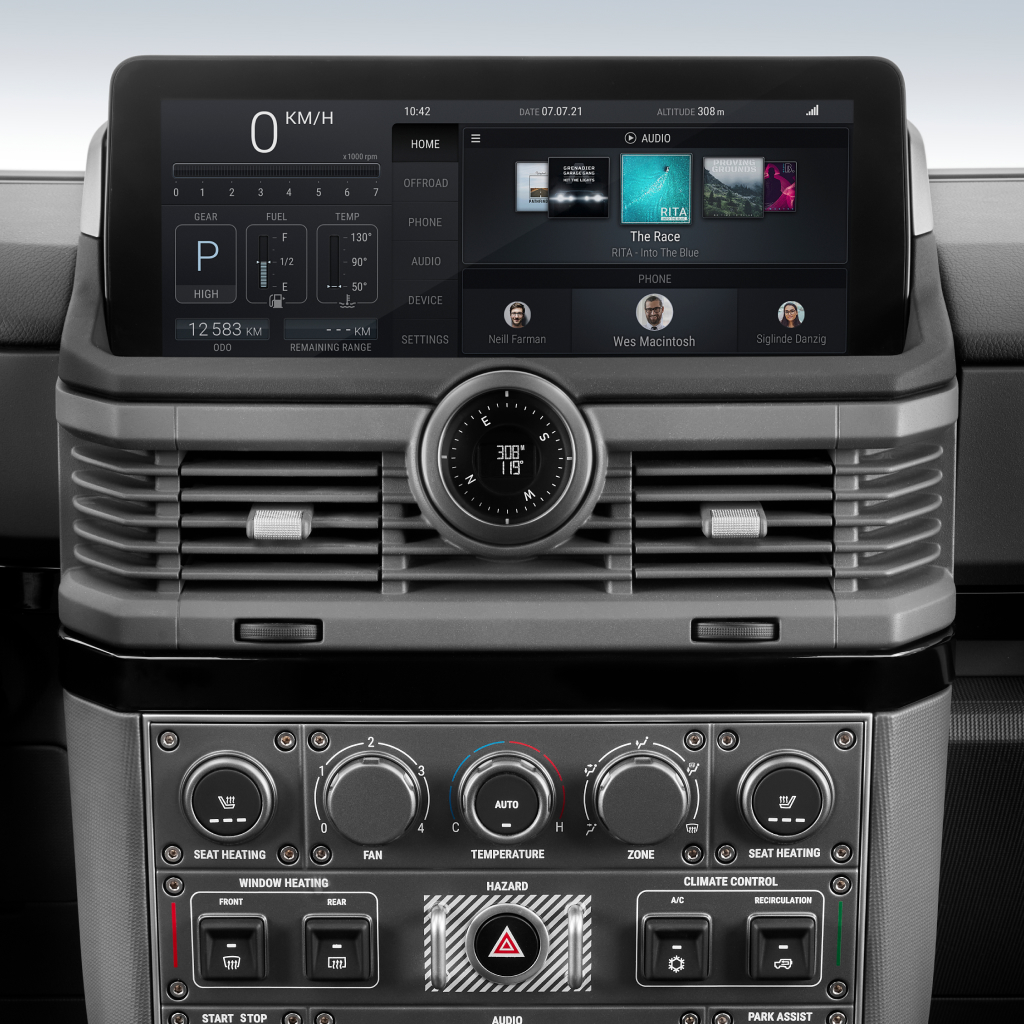 The Grenadier connects to a winch just as easily as it connects to a smartphone.
The plug-and-play connectors mean you can add any third-party items, without rewiring. And Apple CarPlay/Android Auto come built-in, so all the technology in your pocket can be used on the 12.3-inch touch screen. Which means your navigation will always be up-to-date.
Learn about all this and more in Episode 9: The Grenadier Interior.