INEOS DRAGON SHIPS. AN ENTIRELY NEW TYPE OF GAS PIPELINE.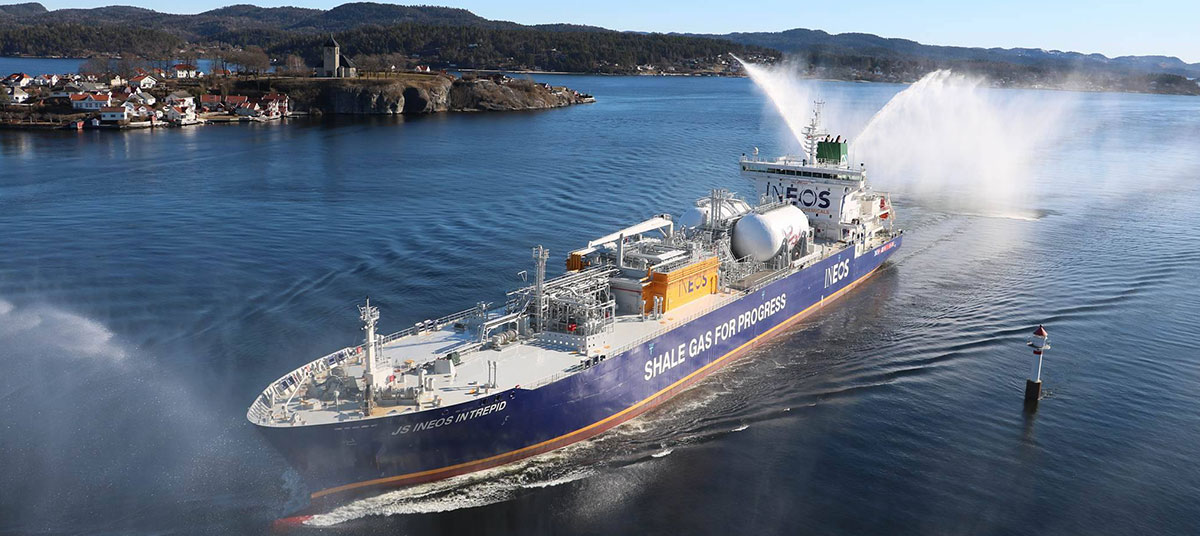 The story behind one of most ambitious projects to date
Having watched the discovery of shale gas transform the US economy, INEOS saw the opportunity for a UK manufacturing revival and a way for the foundering European chemical sector to stay alive.
INEOS seized on the idea of transporting gas from the US across the Atlantic as a first step to stimulating Europe's own shale gas industry. It was a massive gamble.
The idea was to build a 300-mile pipeline from the shale fields of Pennsylvania to a derelict port on the Atlantic coast. Here they would revive a vast deep-water terminal to support an entirely new fleet of ships capable of carrying 40,000 barrels of ethane a day across the Atlantic to supply INEOS's European operation. The ethane is then used as a raw material for manufacturing. 
Although the technology to transport ethane at this scale had not yet been invented, it took under four years to realise INEOS's ambition.
A partnership with Danish gas carriers Evergas led to a new class of ship being commissioned. Redesigned from the keel up, these were the largest, most advanced and most flexible gas carriers in the world, with the capacity to run on the ethane they hold - a world first for
energy efficiency
.
To date eight of these vessels have been built in Shanghai – named 'Dragon' ships after the symbol of their birthplace.