The Grenadier 4X4 Prototype Joins The INEOS Grenadiers In Italy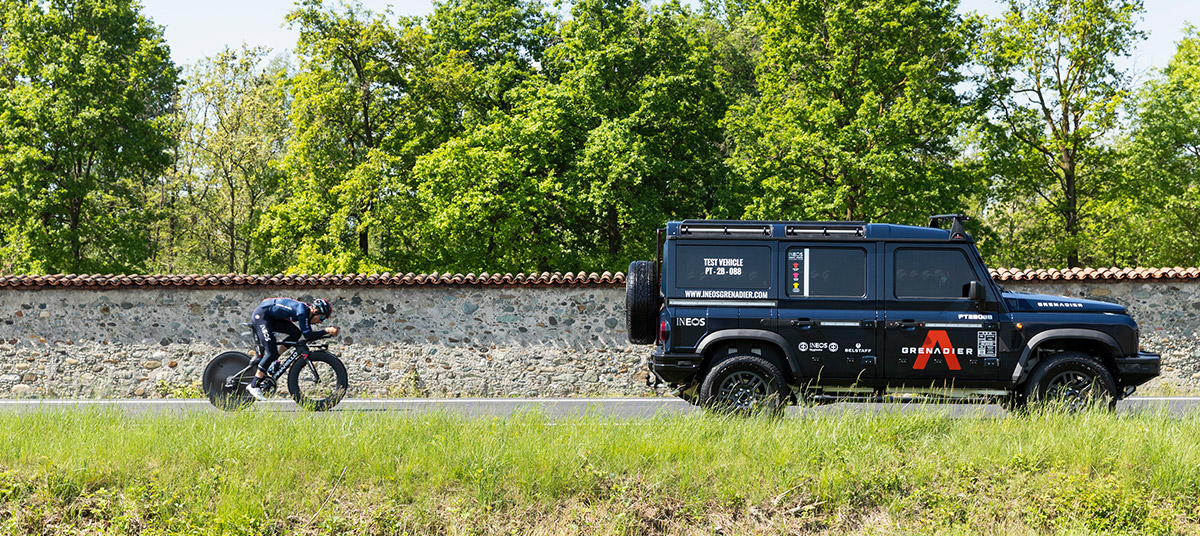 07 May 2021
Our serious 4X4 is continuing its 2B prototype testing and development programme by heading out with the INEOS Grenadiers on the mountainous Giro course. This will provide an ideal opportunity for our Engineers to understand how it tackles multiple core areas such as terrain, altitude, endurance and power.
SUPPORTING THE RIDERS
As a continuation of last year's early prototype programme, the vehicle will once again be by the cycling team's side supporting its push for victory by moving kit, carrying vital nutrition to feed stations and delivering spare parts along the arduous 3,450km course. A job it'll continue to do throughout the other 2021 Grand Tours – the Tour de France, and Vuelta a Espana.
WORLD-BEATING PREPARATION
Professional cyclists don't get to be the best without hour upon hour of rigorous training. It's the same for our 4X4. The Grenadier is designed to get the job done; from farm to forest, Arctic tundra to sandy desert, it's an off-roader built with purpose. So, taking on the twists, turns, mountains and gravel of the Giro will prove to be a great test of its capabilities. It will also help us get every component absolutely right before we hand it over to you so you can take on your own challenges, wherever they may be. The Grenadier 2B prototypes are being pushed to the limit. Just like the INEOS Grenadiers.