Location: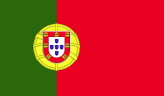 Portugal
INEOS Automotive – Grenadier – Built On Purpose
It's a big task to launch a best-in-class 4x4 for those who depend on a vehicle as a working tool, and it's our responsibility to do the best job possible. We're building the Grenadier from the ground up, component by component. No corners cut and no easy options.
To make this vision a reality, we've assembled a team of world-class experts who are willing to roll up their sleeves and get stuck in. We need more doers that think big. More thinkers that dive in and do. More people that make things happen. We're a diverse workforce of tenacious, straight-talking experts with engineering at our core. We're growing our world-class team and looking for spirited innovators and disruptors - those who thrive on a gritty challenge and will work through adversity in the pursuit of success. We're doing things differently.
If this sounds like you, let's talk.
OVERVIEW:
Reporting into the Supply Chain Operations Manager, this role will be responsible for ensuring that all parts deliveries, manufacture of vehicles and distribution of vehicles and service parts comply with all required customs, VAT and Duty regimes. To structure customs activity to ensure that all processes are integrated and optimised and reduces or defers all costs where possible.
RESPONSIBILITIES:
To define the customs strategy for all manufacturing, dispatch, and service facilities, and to integrate that strategy seamlessly into the INEOS business, including In Plant Logistics, IT, Outbound Distribution and After-Sales.
To orchestrate and execute the agreed customs strategies for all manufacturing plants in line with the agreed legal and compliance obligations.
To be fully aware of all current and future customs and duty regimes in both parts origin and vehicle destination markets, to develop strategies that take full advantage of these changes but remain compliant and do not threaten the integrity of INEOS Automotive or the wider INEOS Group.
Create and implement best practice customs, principles, policies and processes across the organisation to improve operational and financial performance. This should include working with the wider INEOS Group where applicable.
To provide clear and understandable advice and mitigating strategies as the UK leaves the European Union.
To ensure all KPI's and core SLA's enable full transparency and comply with current and future legal requirements.
Whilst respecting sound principles and processes, challenge the traditional automotive supply chain thinking, seek to emulate where appropriate the best practices from high tech and retail industries by adopting digital solutions where commercially viable.
Contribute to the SCM Operation function meeting all the set targets for Cost, Quality, Safety, Environment and Delivery as defined by the business in each financial year.
Support the Supply Chain Team across all SCM functions and projects (as required) and to support new business initiatives and projects where required.
To ensure the safety of all INEOS employees, staff, contractors, suppliers and Service Providers engaged within the supply chain function and is successful execution.
DESIRED EXPERIENCE:
Extensive Customs experience, preferably in a management role.
Accreditation to a professional Customs or Trade body, e.g. MIEX.
IATA DGR (Dangerous Goods Regulations) certified is an advantage.
Deep practical experience of UK, U.S. and European trade regulations.
Confident in dealing with managers, Government officials and lawyers.
Experienced in operational international trade legal requirements.
Automotive experience preferred or similar dynamic environment.
Experience of working in a 4PL/3PL Customs and or Operations role would be advantageous.
Create strong cross-functional working relationships that create value through identifying and implementing change.
Demonstrated understanding of the importance of effective customs processes in critical supply chain operations. Including transportation, carrier management, lean inventory and vehicle export and import.
Must be innovative, challenging, and entrepreneurial, believes in continuous improvement and the application of lean principles.
Excellent all-round IT and communication skills, Word, Excel, PowerPoint, SAP.
If this sounds like you, let's talk. Apply via Workable