Director, Programs & Business Development
Location: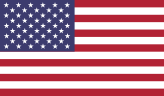 United States
Director, Programs & Business Development
INEOS Automotive
Based: at INEOS Automotive North America HQ, Raleigh, NC
Expansion role
Scale-up business with large investment
An unparalleled opportunity to establish a new automotive Manufacturer in the USA, Canada & Mexico
Your Career: As the Director of Programs and Business Development for INEOS Automotive you will work within a scale-up and fast-moving environment. You will be surrounded by a team of experts in their field and be given the autonomy and freedom to develop the role as we grow.
The Role: The Director of Programs and Business Development will be responsible for developing, implementing, and governing structure and processes for big milestone projects as INEOS Automotive prepares for market launch across the Americas Region. In parallel, this pivotal role will be responsible for the evaluation and analysis of new market opportunities and expansion strategies into Latin America and the Caribbean. They will be experienced with analysis of market potential, developing strategies for market entry, and implementing strategies and managing projects with partners.
INEOS Automotive: We have one goal; manufacture, launch and deliver an uncompromising, best-in-class 4x4 for those who depend on a vehicle as a working tool. It's been an exciting journey since our inception in 2017. We've flown past many milestones and, despite the global challenge of 2020, we're on track to deliver our plan. 2021 is our year of execution and as the new Director of Programs and Business Development you will play a huge part in this. If you are looking to join a scale-up business and take on a career defining role, then INEOS Automotive welcomes your application.
For the role of Director of Programs & Business Development we are looking for someone to:
Lead the creation of the INEOS Automotive Americas Program Management function, establishing process, plans, governance, and structure for the delivery of all cross-functional launch milestones across functional areas, driving us to successful market launch.
Collaborate with the Central HQ teams on timing, scope, planning and implementation of regional and global initiatives and create market-specific plans for cascade to local functional and retail partners
Actively manage performance vs plan using key data KPIs and scorecards, holding weekly reviews with the Americas first line team to track progress and suggest actions where needed
Creation of detailed business cases and strategies for new market introduction, either within established markets (new AOIs and geographic areas) or expanding to new countries
Lead the relationship and manage the activities of several external agencies to investigate the feasibility, cost, timing, and ROI of new market opportunities, making specific and data-based recommendations to the EVP, Americas
Lead, develop and inspire the matrixed team of agencies through regular meetings, inclusion in IAL Americas events to ensure engagement, ownership, and creation of a 'one team' working approach.
Qualifications, Knowledge and Skills:
The appetite and ability to thrive in uncertainty and create structure, clarity and process where none exists, motivating and inspiring your team, colleagues and business partners while doing so
Extensive proven track record in program and project management and experienced with working and collaborating with a diverse selection of internal and external groups.
Knowledge of PRINCE2/SAFe/Agile methods for large and complex programme delivery, using known programme management tools such as MS project, JIRA etc
Previous experience of creating and successfully driving new strategies in connection with market development, expansion, or from-scratch complex business case creation
Demonstrated experience using complex data
Very strong financial acumen and analytical ability, with a clear understanding of how to identify and quantify market potential and the right partners to help us extract that potential
The skill and ability to develop, nurture and cement constructive and mutually beneficial relationships with external partners is paramount
If the role sounds of interest and you want to learn more please apply. Please include a covering letter that supports your application along with any other supporting information.
The Director of Programs and Business Development will be based in Raleigh, North Carolina. It is a prerequisite for the role that the successful candidate has the legal right to work in the USA
If your applications is successful one of the team will be in touch to arrange an initial conversation!
If this sounds like you, let's talk. Apply via Workable