Supply Chain Management Digitalization Specialist
Location: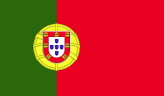 Portugal
INEOS Automotive – Grenadier – Built On Purpose
It's a big task to launch a best-in-class 4x4 for those who depend on a vehicle as a working tool, and it's our responsibility to do the best job possible. We're building the Grenadier from the ground up, component by component. No corners cut and no easy options.
To make this vision a reality, we've assembled a team of world-class experts who are willing to roll up their sleeves and get stuck in. We need more doers that think big. More thinkers that dive in and do. More people that make things happen. We're a diverse workforce of tenacious, straight-talking experts with engineering at our core. We're growing our world-class team and looking for spirited innovators and disruptors - those who thrive on a gritty challenge and will work through adversity in the pursuit of success. We're doing things differently.
If this sounds like you, let's talk.
OVERVIEW:
The SCM Digitalization Specialist needs to ensure the correct setup and optimisation of the SCM IT landscape, match the setup to the requirements of the business and lead training deployment to business key users (BKU)
RESPONSIBILITIES:
Drive the correct setup and continuous improvement of the SCM IT landscape to assure the business needs and fulfil requirements.
Indentify trends in digital supply chain management applications such as blockchain, virtual reality, IoT etc.
Ensure that the SCM Engineering function meets all the set targets for Cost, Quality, Safety, Environment and Delivery as defined by the business in each financial year.
Lead on market research, RfQs and implementation hand over for all SCM specific software (CMS/TMS etc)
Prepare training framework and material for deployment to functional business (key) users and external logistics service providers.
Co-lead on market research, RfQ and handover implementation of smart gadgets (Proglove, augmented reality etc.) as well as support IT hardware such as pick-by-light.
Describe and map the flows and procedures needed to operate SCM systems.
Ensure the alignment during implementation phase of a system with SCM IT System Landscape, overall Ineos Automotive System Landscape as well as all existing interfaces.
DESIRED EXPERIENCE:
Extensive supply chain management experience.
Diploma or master's degree in supply chain management, business informatics, or industrial engineering and management
Fluency in English.
Willingness to travel internationally.
Experience in logistics and supply chain systems implementation like SAP EWM, TMS or managing EDI interfaces.
Experience in wider range of business process analysis and integration of IT systems of advantage.
Experience in preparing training material is desirable.
Project management skills.
If this sounds like you, let's talk. Apply via Workable