Senior Manager, Network Development
Location: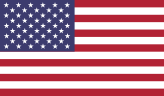 United States
Senior Manager, Network Development
INEOS Automotive
Based: at INEOS Automotive North America HQ, Raleigh, NC
Expansion role
Scale-up business with large investment
An unparalleled opportunity to establish a new automotive Manufacturer in the USA, Canada & Mexico
Your Career: As the Senior Manager, Network Development for INEOS Automotive you will work within a scale-up and fast-moving environment. You will be surrounded by a team of experts in their field and be given the autonomy and freedom to develop the role as we grow.
The Role: The Senior Manager, Network Development will work closely with the Executive Vice President (Americas) and wider Commercial team to spearhead the set-up and development of the INEOS Automotive retail and service network across the Region. The individual requires extensive experience of network development as they will have direct responsibility for dealer network operations and ensuring an outstanding level of sales, service and ownership experience. The individual will drive strategies, manage multifaceted projects, and develop solutions together with our retail partners in order to make the INEOS Grenadier a success.
INEOS Automotive: We have one goal; manufacture, launch and deliver an uncompromising, best-in-class 4x4 for those who depend on a vehicle as a working tool. It's been an exciting journey since our inception in 2017. We've flown past many milestones and, despite the global challenge of 2020, we're on track to deliver our plan.
2022 is our year of execution and as the new Senior Manager, Network Development you will play a huge part in this. If you are looking to join a scale-up business and take on a career defining role, then INEOS Automotive welcomes your application.
For the Senior Manager, Network Development we are looking for:
An individual who with the capability to identify, evaluate, and establish relationships with outstanding retailers to provide sales and aftersales service in the USA, Canada and Mexico
Implementation of a network strategy that will ensure regional capacity is sufficient to meet all new, pre-owned, aftersales and service targets
The ability to establish solid, open and collaborative relationships with our retail and service partners to deliver a convenient and enjoyable customer purchase and ownership experience
Automotive experience (ideally OEM) in a network management, dealer development or sales operations role is essential
The ability to influence and work together with a diverse group of internal and external partners toward a common goal
Someone with a firm understanding of all aspects of dealer profitability and financials to ensure a mutually beneficial model for both INEOS and our retailer partners
If the role sounds of interest and you want to learn more please apply. Please include a covering letter that supports your application along with any other supporting information.
The Senior Manager, Network Development will be in Raleigh, North Carolina. It is a prerequisite for the role that the successful candidate has the legal right to work in the USA
If your applications is successful one of the team will be in touch to arrange an initial conversation!
If this sounds like you, let's talk. Apply via Workable