Supplier Management Specialist
Location: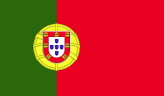 Portugal
INEOS Automotive – Grenadier – Built On Purpose
It's a big task to launch a best-in-class 4x4 for those who depend on a vehicle as a working tool, and it's our responsibility to do the best job possible. We're building the Grenadier from the ground up, component by component. No corners cut and no easy options.
To make this vision a reality, we've assembled a team of world-class experts who are willing to roll up their sleeves and get stuck in. We need more doers that think big. More thinkers that dive in and do. More people that make things happen. We're a diverse workforce of tenacious, straight-talking experts with engineering at our core. We're growing our world-class team and looking for spirited innovators and disruptors - those who thrive on a gritty challenge and will work through adversity in the pursuit of success. We're doing things differently.
If this sounds like you, let's talk.
OVERVIEW:
Drive and ensure a smooth, reliable, and lean logistical supplier onboarding/integration process across all supply chain relevant key functions by providing operational, tactical, and strategic management of all aspects with internal and external stakeholders. Please note that this is a Fixed Term Contract for 12 months.
RESPONSIBILITIES:
Execute the framework for supplier onboarding and logistical supplier management with respect of all SCM relevant processes and procedures across all relevant SCM functionalities with the nominated parts suppliers.
Deliver the approved supply chain relevant supplier onboarding processes & procedures and ensure the successful on- and off-boarding of all INEOS Automotive material suppliers aligned with all internal and external
Execute and support improvement of the project management structure for supply chain supplier management and align necessary document landscape to comply with legal standards
Manage the operational activities regarding the logistical supplier agreement according SCM requirements with all aspects of transportation, packaging, internal logistics, EDI.
Ensure successful Change Management and definition of PFEP criteria during pre-series / new launch phases.
Challenge the traditional automotive supply chain thinking, seek to emulate where appropriate the best practices from new players in the automotive market as well as other industries by adopting solutions where commercially viable, whilst respecting sound principles and processes.
DESIRED EXPERIENCE:
Diploma or master's degree in Supply Chain Management, Business Informatics, or Business Administration with focus on Logistics.
At least 3+ years Supply Chain Management experience gained at either a Tier 1 automotive supplier or an automotive OEM in fields of supplier management or development projects, simultaneous engineering projects or launch project management.
Fluency in English.
French or German language skills of advantage
Willingness to travel
Experience in wider range of supply chain management e.g. transportation, customs, material planning, production planning, material handling or risk management of advantage.
Operational experience in supplier management projects, supplier integration or supplier development
Excellent communication and interpersonal skills as well as ability to find consent.
Ability to prioritize tasks and effective time management and analytical skills.
Innovative, challenging, and entrepreneurial skills, seeking continuous improvement and the application of lean principles.
If this sounds like you, let's talk. Apply via Workable