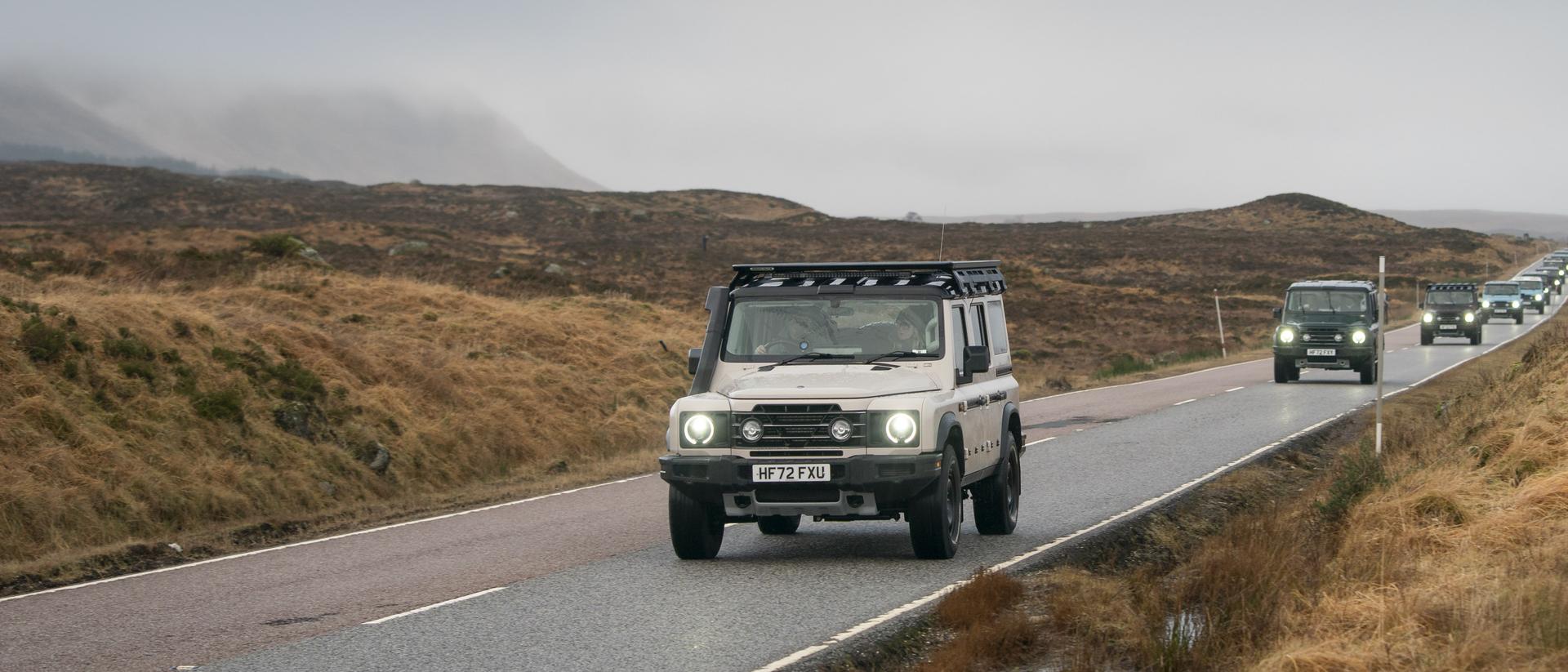 Advanced Driver Assistance Systems
Our rugged off-roader is equally dependable on the road.
All systems go
Serious support. On standby. Grenadier's advanced driver assistance systems are ready to step in and help keep you safer on the road ahead.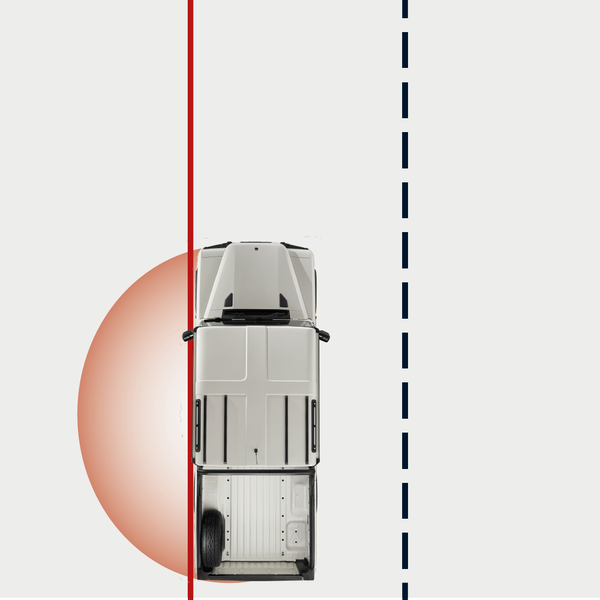 Lane departure warning (LDW)
LDW watches your lane using the Forward Facing Camera, giving you an audio and visual warning if you start to drift. Straightforward road sense, to help keep you on course.
Automatic emergency braking (AEB)*
AEB sizes up traffic and road conditions using camera sensors and warns you of an upcoming danger, applying the brakes if you don't respond in time. Reacting when it matters most.
* System does not react to pedestrians, cyclists, scooters, or animals.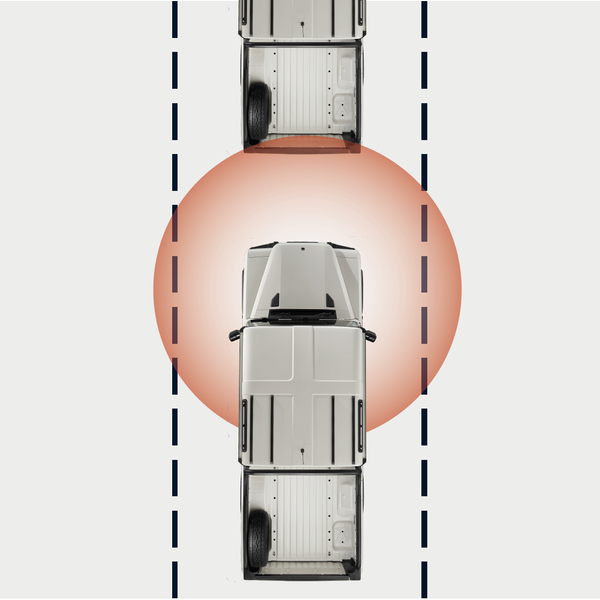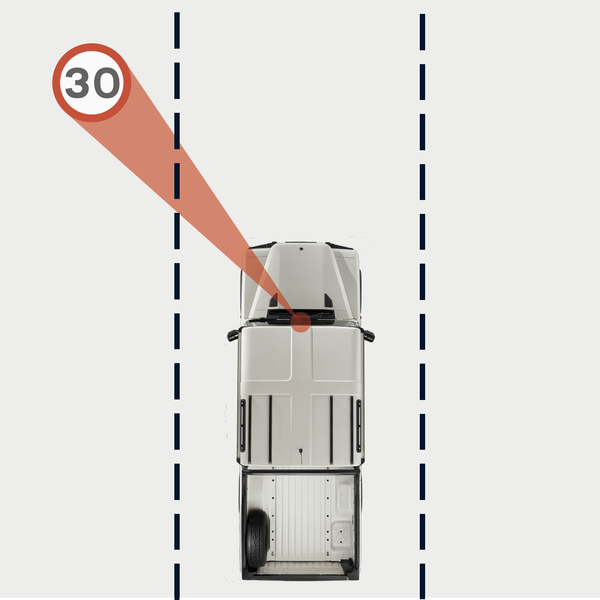 Intelligent speed assist (ISA)
ISA scans for road signs, warns you when you're pushing the speed limit, and refers to high quality maps when signs are elusive. Sensible and smart, wherever the road takes you.
Driver drowsiness detection (DDD)
DDD keeps an eye on your alertness through vehicle systems analysis and an official sleepiness scale, warning you when it's time to take a break. Helpful for long drives and late nights.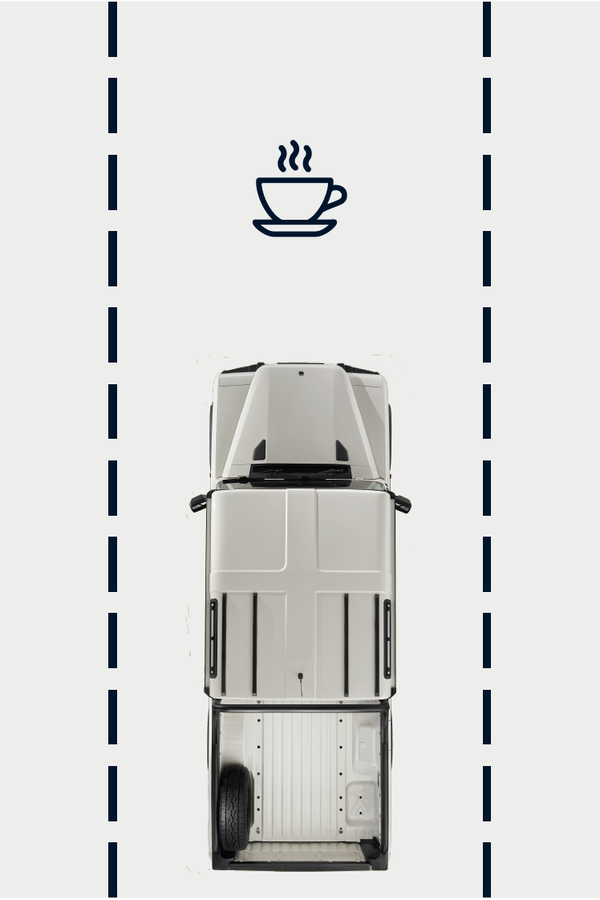 Seriously capable
Grenadier is a no-nonsense 4X4. That means it has to be tough on the inside too. Every stitch and every surface is built to get the job done. Uncover all there is to know about how the Grenadier delivers.