more rugged. more capable. more fun
We've built the Grenadier on purpose to be rugged, durable, and seriously capable. Now it's your turn. Time to make it your own with our range of specifically-designed, warranty-backed and fully-tested Grenadier accessories. Whatever your purpose, here are the tools to get the job done.
Made for the Grenadier – So you know they fit
Fully-tested – So you know they work
Warranty-backed – So you have total peace of mind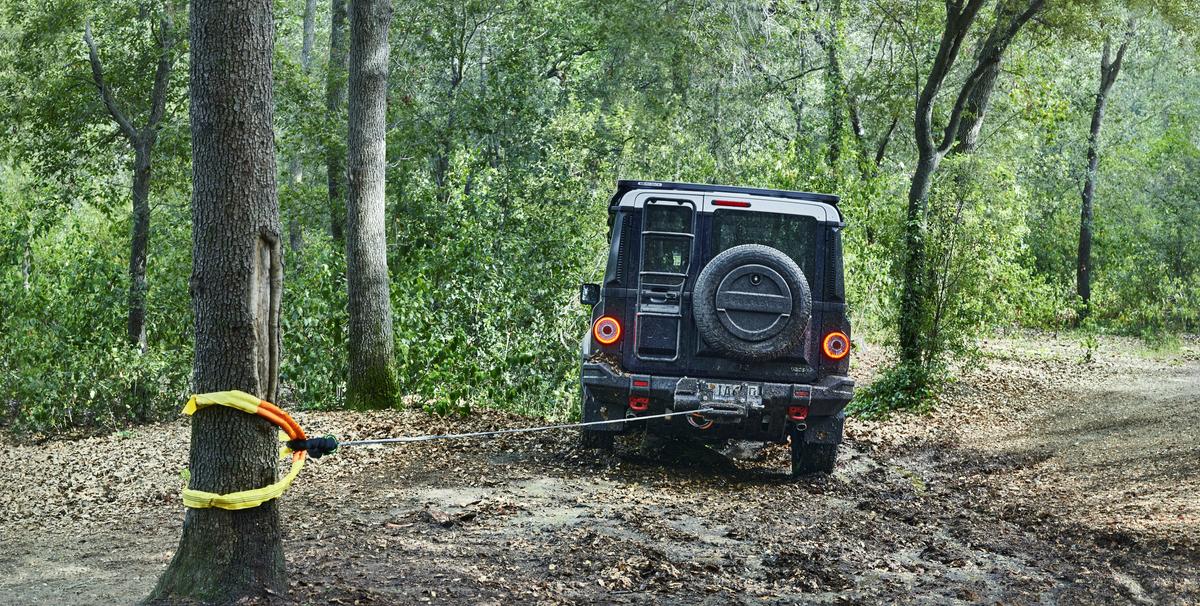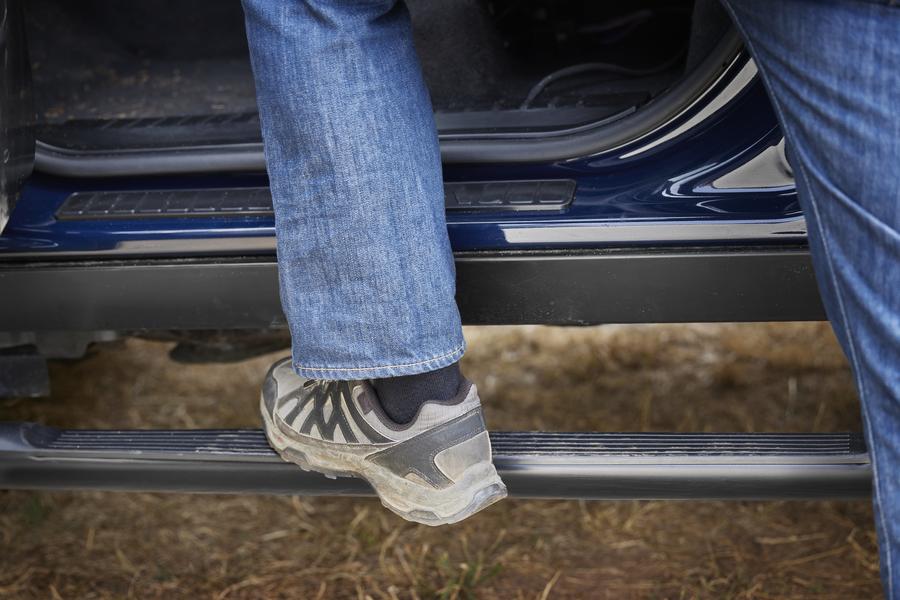 The Grenadier's excellent ground clearance. Perfect for off-roading. Can make accessibility a challenge. Step up, Grenadier side runners with their flat, rubber-protected and slip-resistant surface. Easier for passengers of all sizes and ages to get in and out. And for whoever loads and unloads roof cargo on your next adventure. A little extra protection for your chassis off-road. For even more, choose rock sliders.
ROCK SOLID
For serious rock crawling, stump swerving and off-roading. Rock Sliders provide extra protection for your Grenadier's chassis and body. They also provide a step for getting in and out. And for loading or unloading roof cargo. As well as an anchor point for the Hi-Lift Jack (see brochure). They're like the Grenadier's great providers.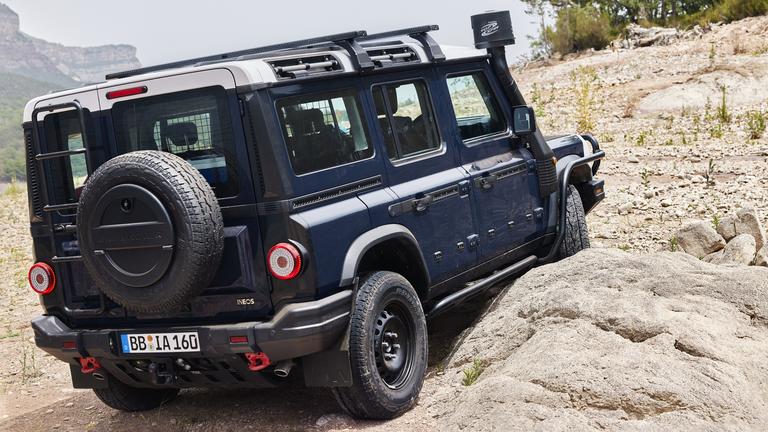 Rock Sliders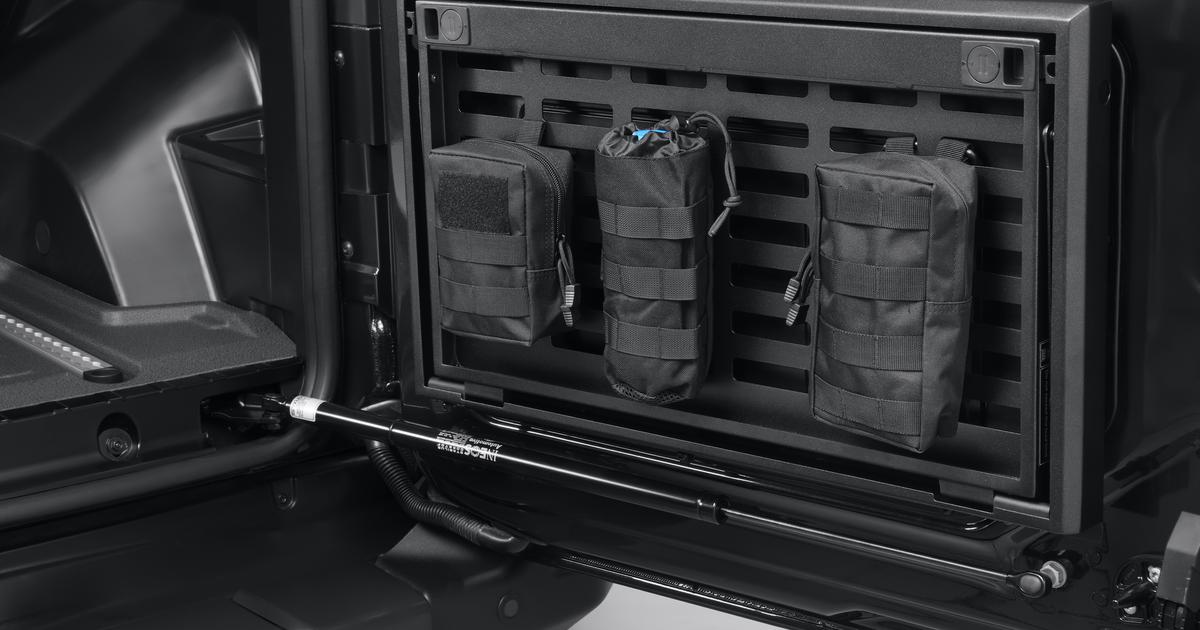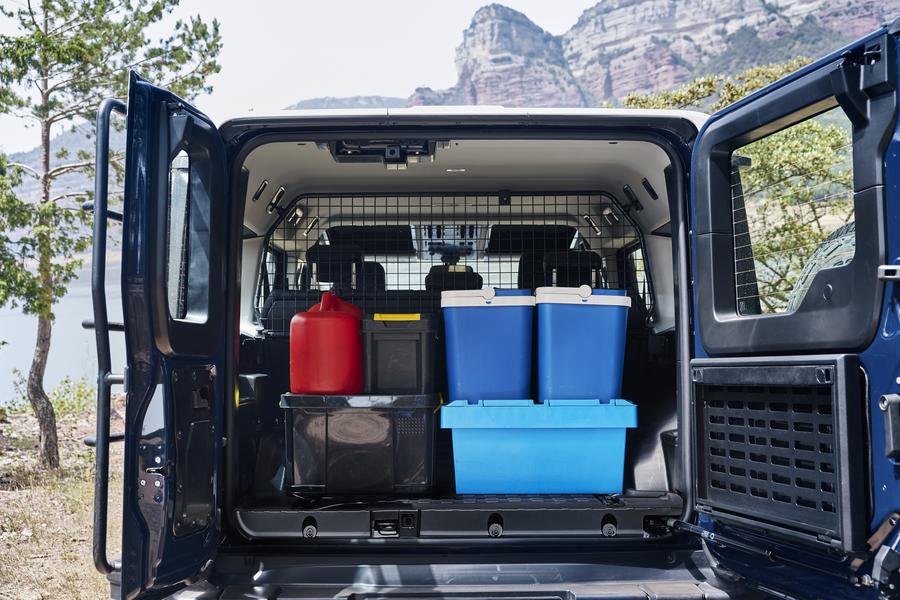 Mind the gap between your Station Wagon's passenger and loadspace areas, with a removable, half-height Cargo Barrier. Running from the back of your rear seats to your roof, and made from powder-coated steel, it keeps pets and kit where they should be, and everyone safe.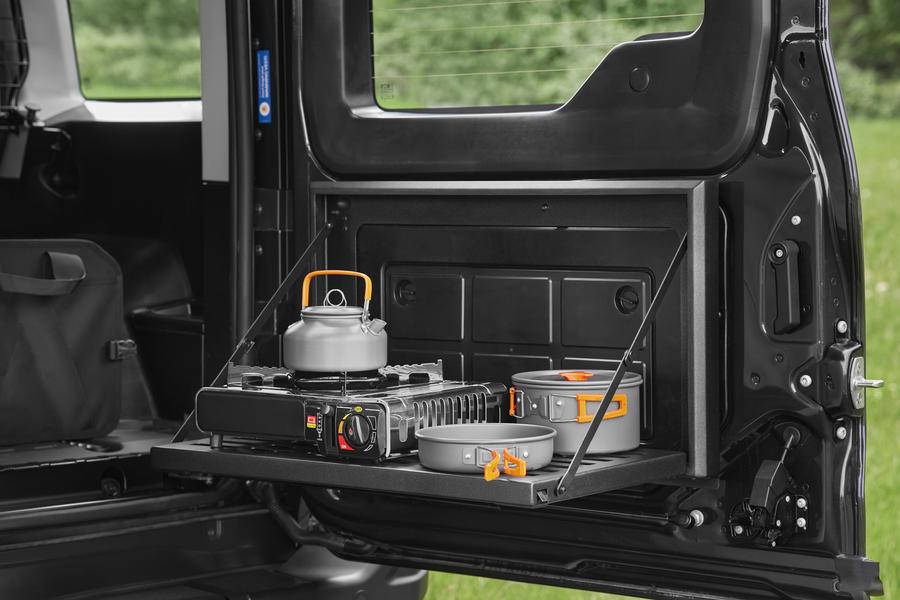 The Grenadier's rear 70 door. Now open for breakfast, lunch and dinner. Thanks to a Foldable Tailgate Camp Table specially designed to fit. No extra space taken. No bouncing around off-road. Just a handy food (or drink) preparation surface that's rugged, rattle-free and ready-to-go. Wherever you go.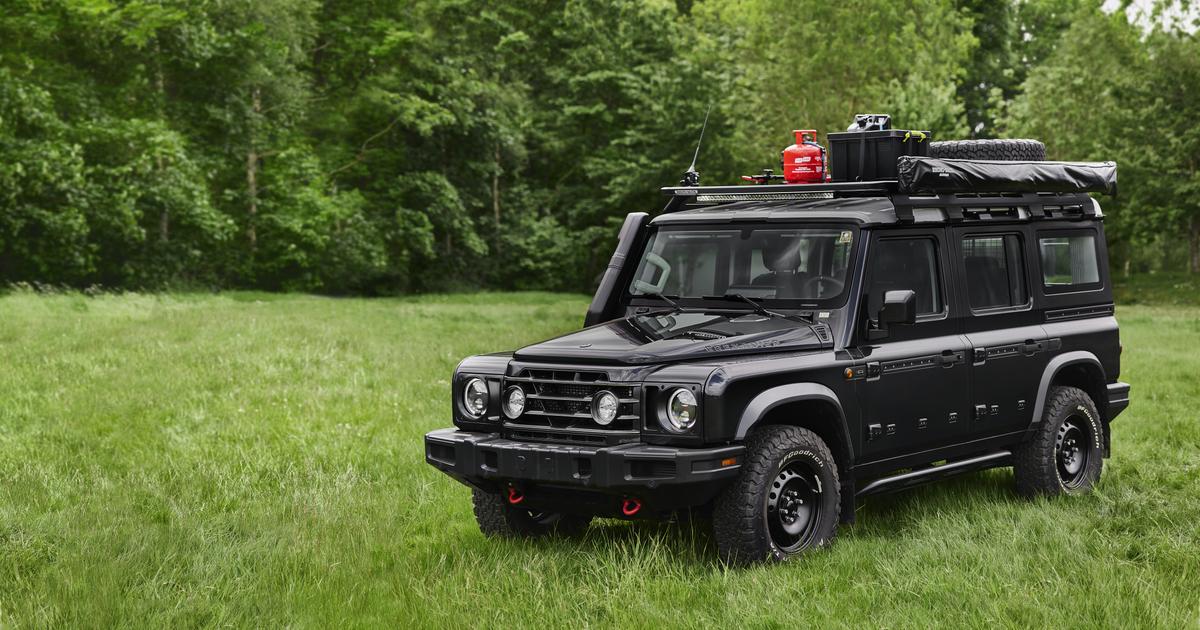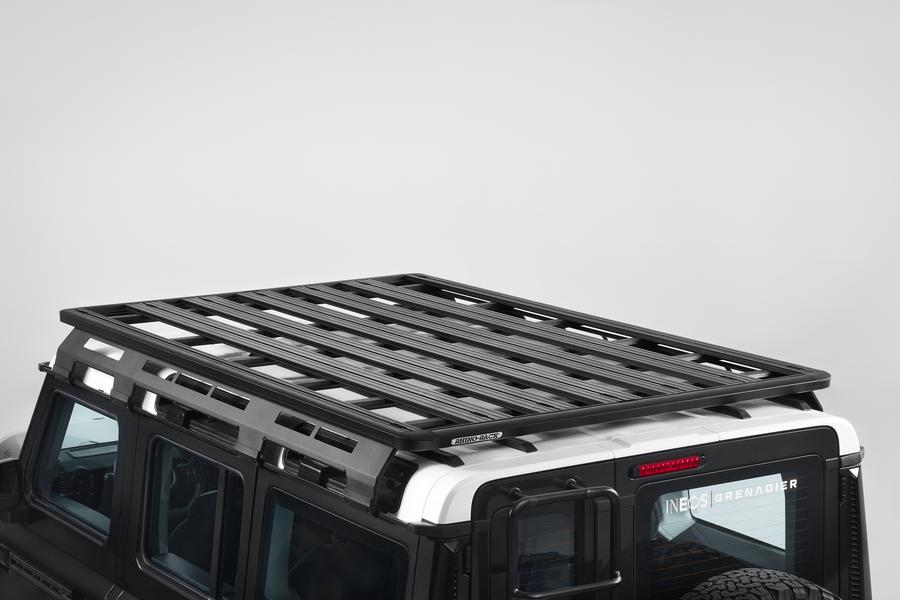 The Grenadier can work hard and carry up to 90kg. On its roof. On the move. Luggage. Tools. Jerry cans. Whatever you need to get the job done. And however far you need to go. We've teamed up with Rhino-Rack to create a Full-Length Roof Rack that helps you go the distance and hold it all in place. And the more you fit on top, the less you have to keep inside. Leaving even more cabin space for passengers and kit. Note: Fits over safari windows but they'll need to remain closed.
Torrential rain. Blazing sunshine. Whatever the conditions, protect yourself from the elements with our Batwing Side Awning. Made specifically for the Grenadier by Rhino Rack, it attaches easily to the Roof Rack or Cross-Bars, is quick and easy to put up and comes complete with poles, ropes, and pegs. Extends 270º, so you can cook, relax, dine, and drink in comfort, whatever the weather.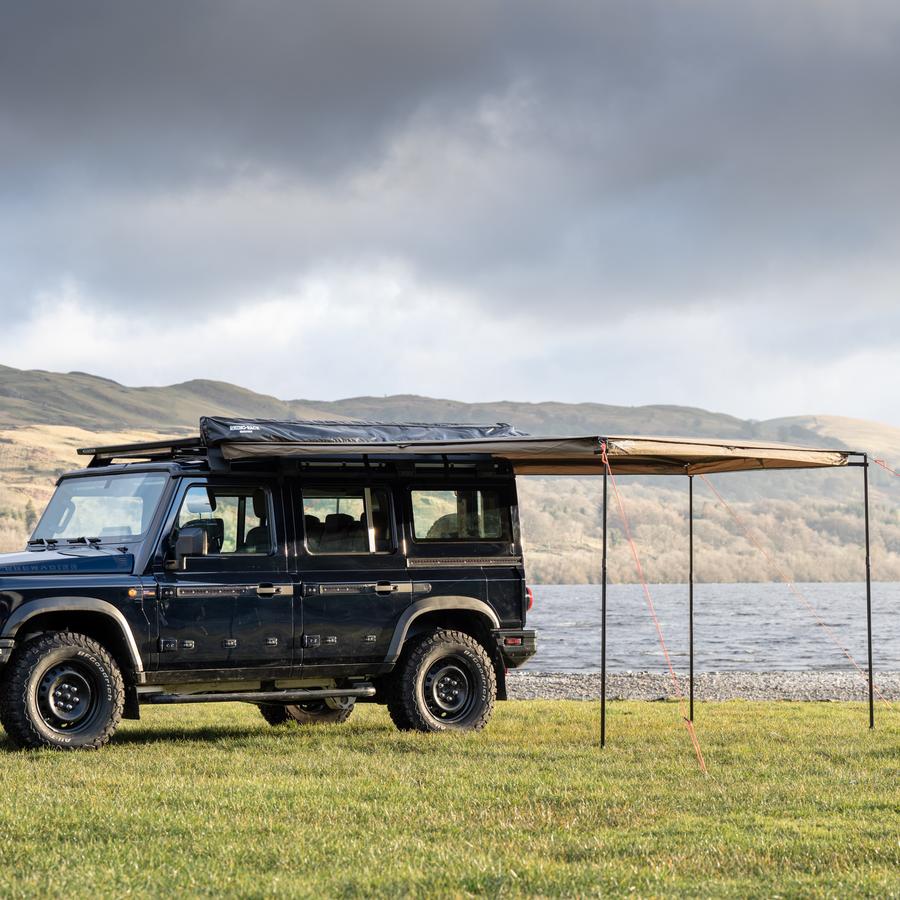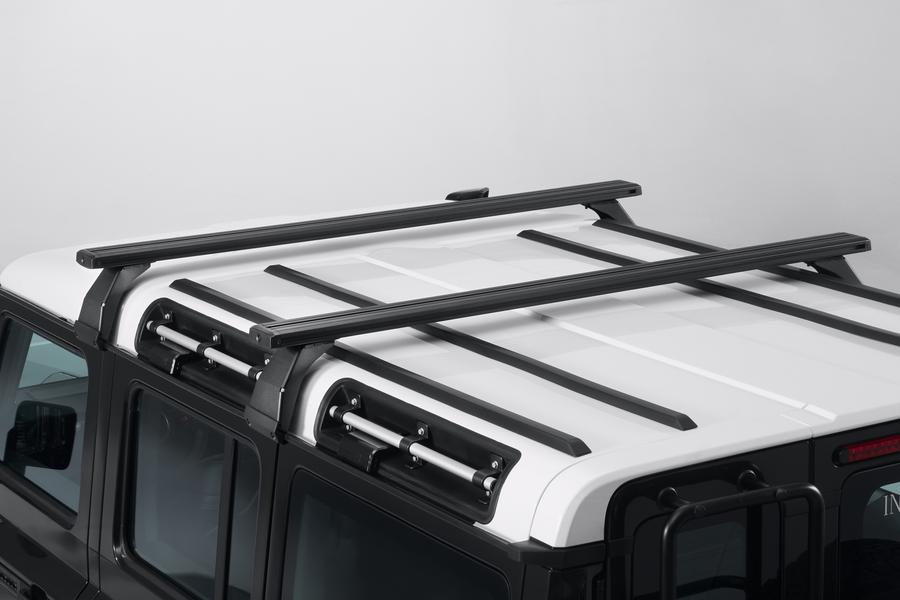 A lighter option than our full-length roof rack. Made by Rhino-Rack specifically for the Grenadier. Roof Cross Bars can be moved further back. Allowing you to carry cargo on your roof. Whilst continuing to open or remove your safari windows if you have them. So your Grenadier can get more carried. While you get more light, more air, or simply more sky. 
Our rugged 4X4 supports the INEOS Grenadiers cycling team on some of the world's toughest races. It's also capable of getting you, and your bikes, to the mountains or remote forest trails. Just add our Bike Carrier to the Cross-Bars, secure your bikes, and away you go. Made by Rhino Rack. Fits 20" to 29" wheeled bikes.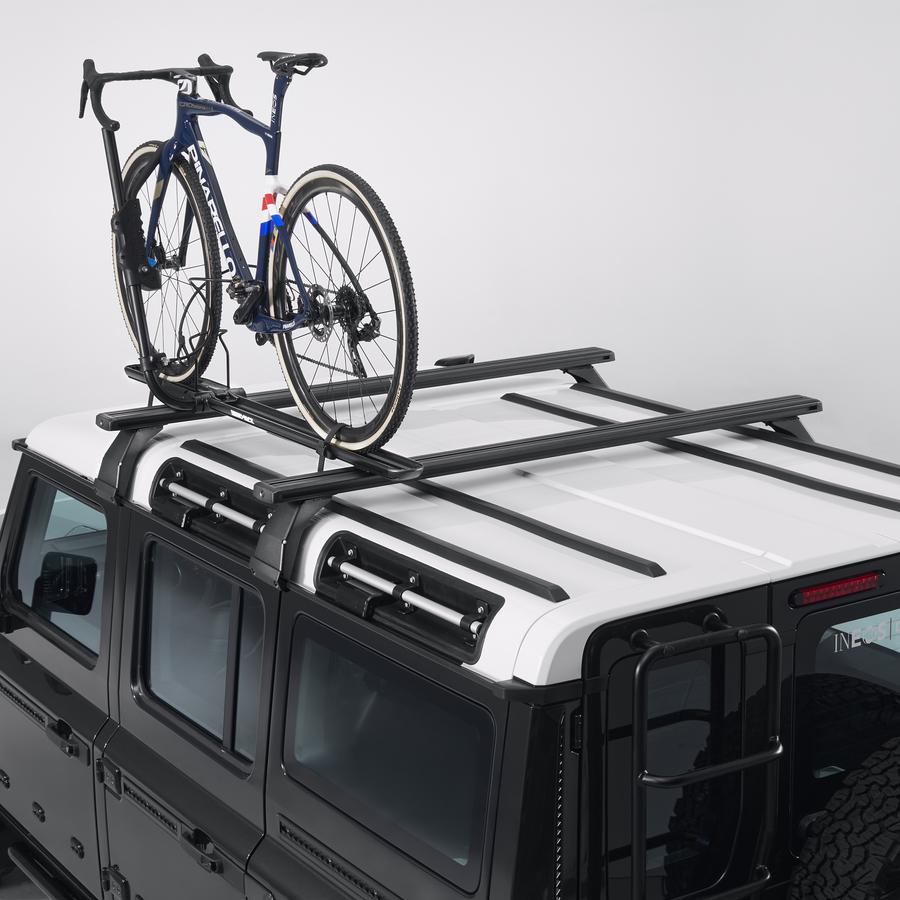 Our Partners. Perfect Matches
To bring you accessories that fit your Grenadier perfectly, we partnered with the best.

Rhino Rack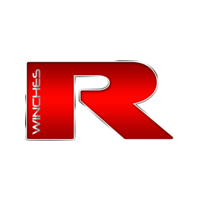 RED Winches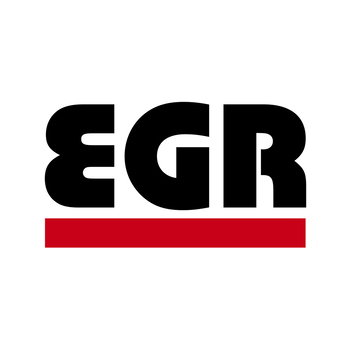 EGR
FOLLOW THE GRENADIER
Keep up-to-speed. Sign up to get all the latest news – as it happens.