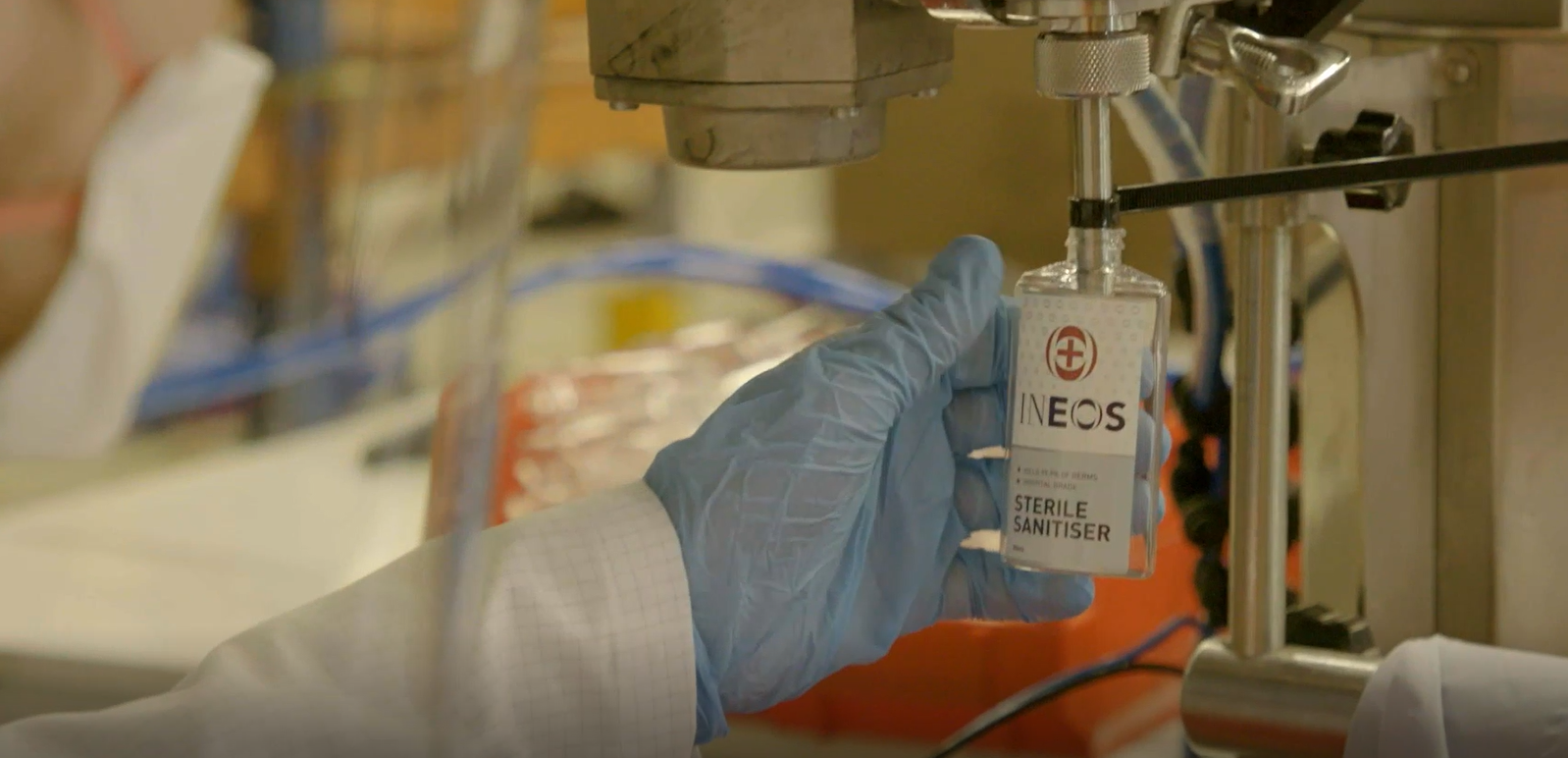 HEROES BEHIND THE HEROES: EPISODE 3
A SERIOUS TEN-DAY CHALLENGE
From building a rugged 4X4 from scratch to helping tackle a global health crisis, INEOS people face every challenge head on. With grit, determination and an unshakeable can-do attitude. In March 2020, this purposeful spirit was on show once more. With COVID-19 spreading across the globe, INEOS made a decision. They'd support the herculean efforts of frontline health workers by making hospital-grade hand sanitiser. The scale of the pandemic meant they needed to create a completely new production facility. This task fell to Wayne Dixon, Safety, Health and Environment Manager at INEOS. Then came an ambitious deadline. Wayne and his team had just ten days.
Wayne and his team faced an extremely challenging deadline. They had no production line, no manufacturing equipment either, or even an agreed set of ingredients for the product. Much like the Grenadier project, they had to start with a blank sheet of paper and go from there.
Using the WHO's formula guidelines, INEOS's chemical engineers quickly worked out how to make the sanitiser in bulk. Fortunately, INEOS already made many of the raw materials needed – now they were on their way to achieving their goal.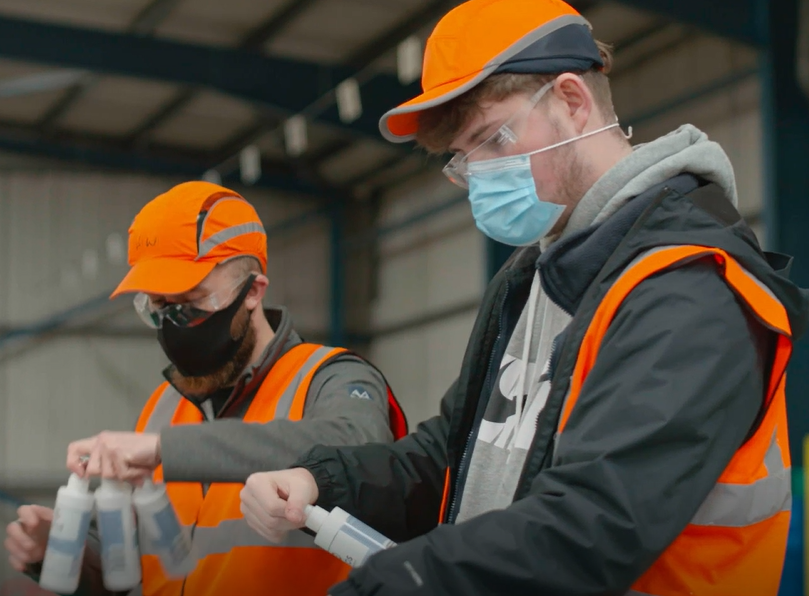 There was a feeling of achievement, of being proud that this is what we've done. That it's going to make a real difference.
Wayne Dixon, Safety, Health and Environment Manager, INEOS Hygienics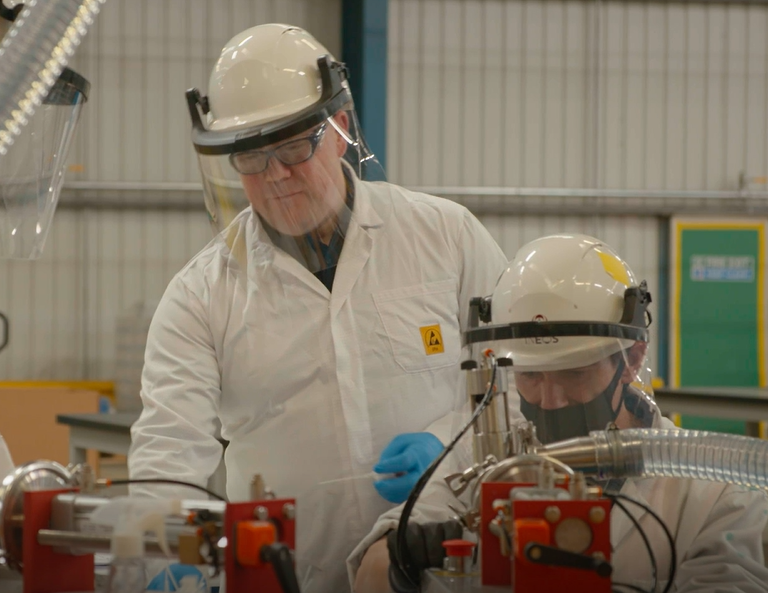 The target was a million bottles a month to the NHS – and Wayne's team were starting from nothing. The second the brief came in, they set to work. Acquiring the equipment and setting it up safely, ready to produce the product – a product that at this point, still didn't exist. Everything was done by hand in order to meet the deadline. The team worked around the clock, first assembling the kit, then making the sanitiser, bottling it, and packing the boxes. Within ten days, bottles of free sanitiser were in the hands of NHS doctors and nurses on the front line, as promised. Thanks to the same can-do attitude exhibited by everyone involved with the Grenadier, Wayne and his team had achieved their incredible goal.
MORE GRENADIER FILMS
Watch the latest Grenadier films below. Including 'Building the Grenadier', the behind the scenes series that follows the reveal of the vehicle. Piece by piece.