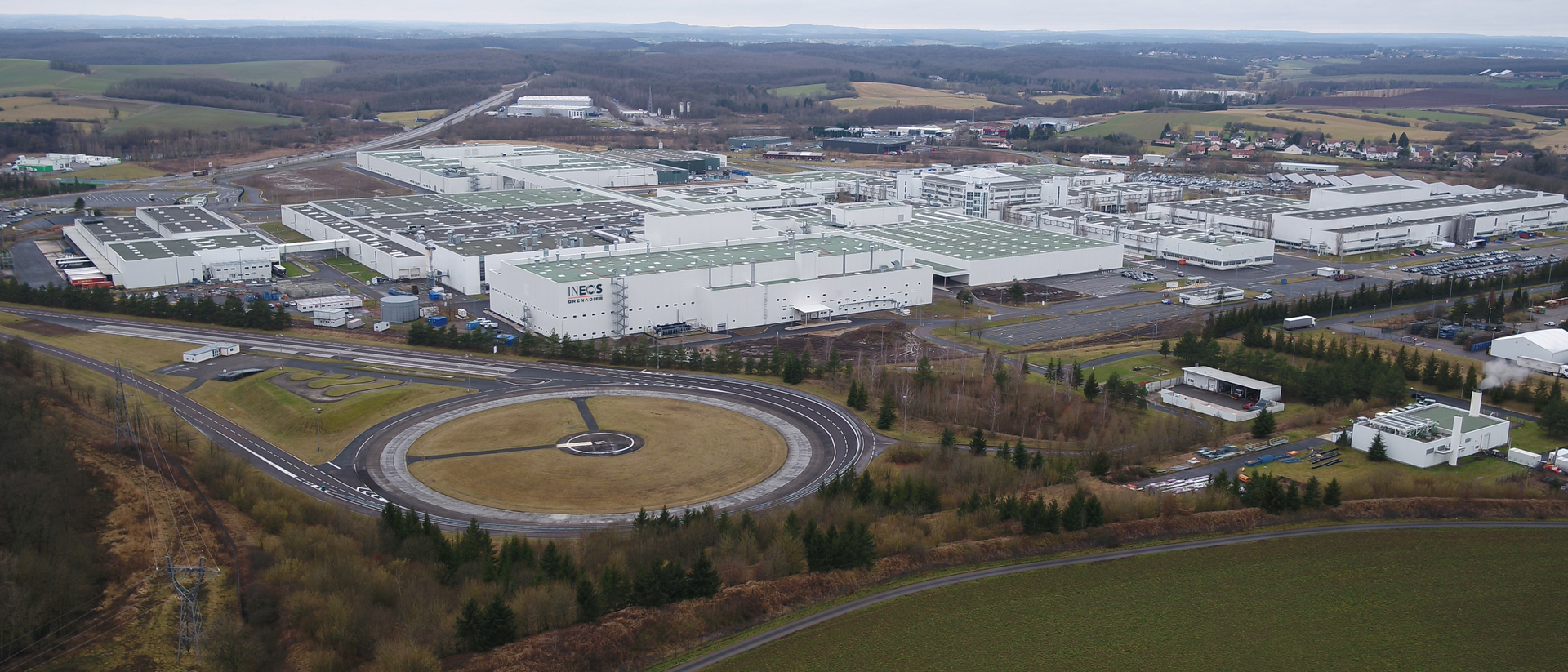 "BUILDING THE GRENADIER" SERIES
EPISODE 11 – BUILDING YOUR GRENADIER
YOUR LOOK INSIDE THE GRENADIER FACTORY
We're getting closer to when you can order your Grenadier and our rugged 4X4 starts to roll off the production line. The perfect time then for engineering journalist, Mark Evans, to travel to where it's all happening. Our state-of-the-art facility in Hambach. Join him as he tours the factory to meet the team building the vehicle. And takes you behind-the-scenes for an up-close look at every aspect of the build as we ramp up to full production.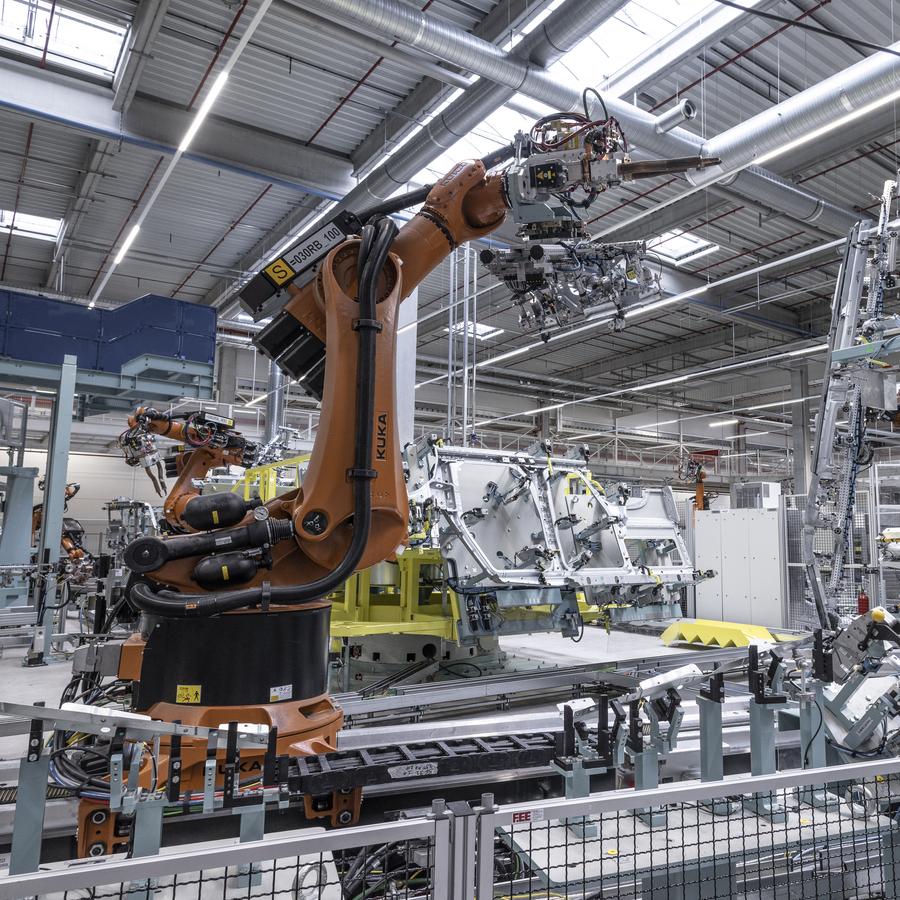 GETTING THE PRODUCTION LINE RIGHT
The Hambach factory was modernised by Mercedes-Benz, benefiting from €470 million of new investment, not long before it became home to the Grenadier in January 2021. Since then, we've been busy gearing it up for our specific needs. Investing over €50 million more to ready the new body and paint shops, re-programme robots, install all-new supply chain technology, and train the already highly skilled workforce. Everything's on track for the challenge ahead.
We've appointed over 300 suppliers for the 1,750+ parts that make up the Grenadier. It's at Hambach where everything comes together. A workforce of around 1,000 working alongside over 250 fully automated robots to create a body every five minutes.
We'll announce full pricing and specifications in April 2022. That's when you can finalise your order in Europe, Africa, Asia Pacific, and the Middle East. North America will follow later this year.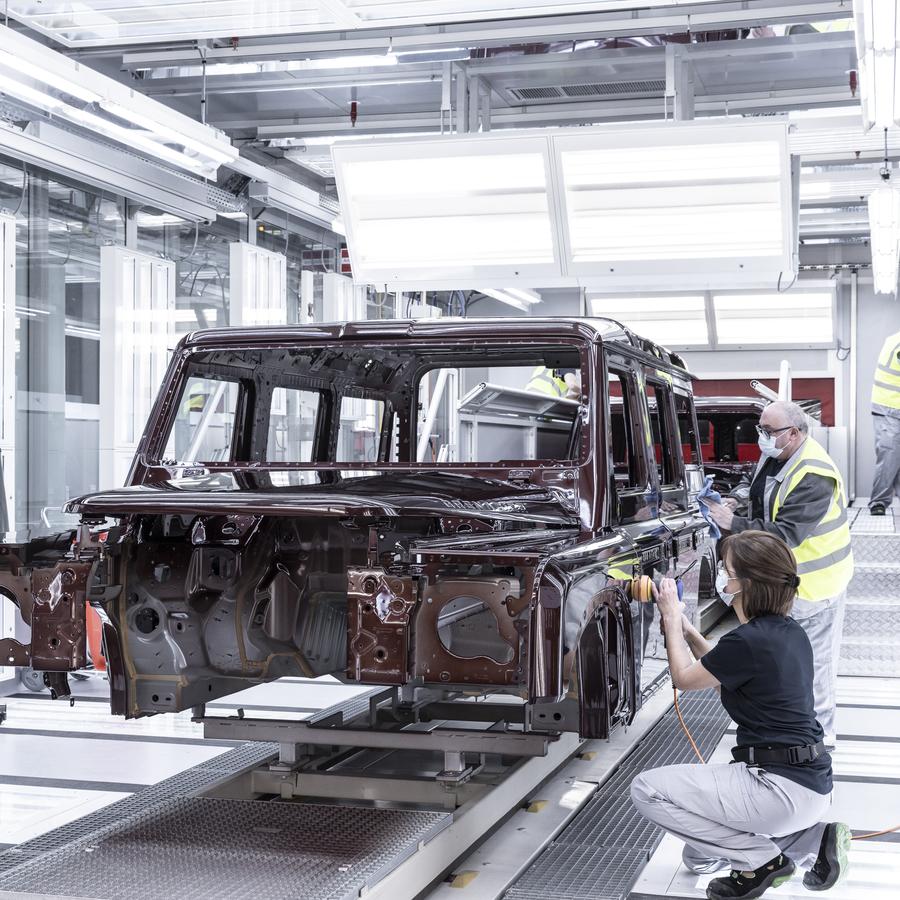 Early last year we took on a very modern, well invested site with a highly skilled workforce. In only 12 months we've reorganised the site, trained the workforce to manufacture Grenadiers, and started to build vehicles. And we're very proud to call Hambach the home of the Grenadier.
Dirk Heilmann, CEO of INEOS Automotive
Right now, we're building a Grenadier every four to five hours. In the future one will come off the production line every five minutes.
Philippe Steyer, General Manager