INEOS AUTOMOTIVE CONFIRMS ACQUISITION OF HAMBACH PRODUCTION SITE FROM MERCEDES-BENZ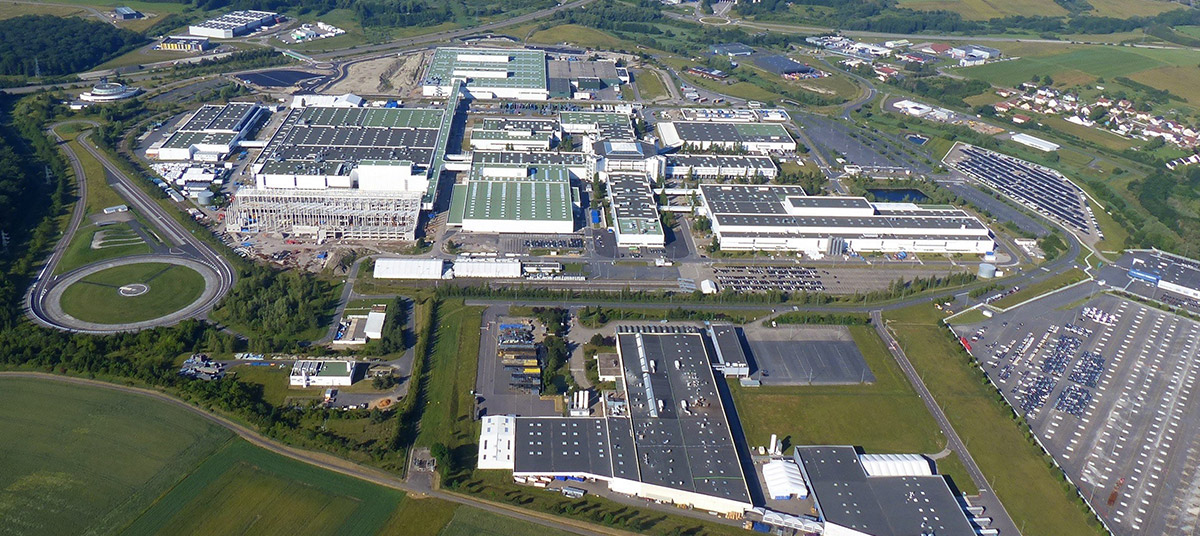 08 December 2020
The former Mercedes-Benz site in Hambach will manufacture INEOS's uncompromising 4x4, the Grenadier.
Hambach is a state-of-the-art facility with a highly skilled workforce and is well located for access to markets, suppliers, and automotive talent.
The site currently builds smart EQ fortwo electric vehicles, which INEOS will continue to produce alongside the Grenadier on a contract manufacturing basis.
HAMBACH PRESENTED US WITH A UNIQUE OPPORTUNITY THAT WE SIMPLY COULD NOT IGNORE: TO BUY A MODERN AUTOMOTIVE MANUFACTURING FACILITY WITH A WORLD-CLASS WORKFORCE. INEOS AUTOMOTIVE SET OUT A VISION TO BUILD THE WORLD'S BEST UTILITARIAN 4X4, AND AT OUR NEW HOME IN HAMBACH, WE WILL DO JUST THAT.
SIR JIM RATCLIFFE, INEOS GROUP CHAIRMAN
INEOS Automotive has acquired the manufacturing facility at Hambach from Mercedes-Benz and will start to build its Grenadier 4x4 there in late 2021. The acquisition secures the future of the site and safeguards many jobs that might otherwise have been lost.
Hambach is the ideal facility for production of the Grenadier. One of Europe's most modern automotive manufacturing sites, it is home to a highly experienced and capable workforce, has an excellent track record amongst Mercedes plants for the quality of its output, and recently benefited from a major investment to enable the production of larger vehicles. Additionally the site's location on the French-German border, only 200km from Stuttgart, gives excellent access to supply chains, automotive talent and target markets. Manufacturing at Hambach ensures that INEOS remains on track to meet its plans to deliver the Grenadier to customers in early 2022.
Under the terms of the acquisition, Mercedes-Benz will contract INEOS to continue to produce the smart EQ fortwo and some Mercedes-Benz components at Hambach. When combined with INEOS's plans for the Grenadier, this translates into some 1,300 jobs at Hambach, including commitments to onsite suppliers.
THIS ACQUISITION MARKS OUR BIGGEST MILESTONE YET IN THE DEVELOPMENT OF THE GRENADIER. ALONGSIDE THE EXHAUSTIVE TESTING PROGRAMME THAT OUR PROTOTYPE VEHICLES ARE NOW UNDERGOING, WE CAN NOW BEGIN PREPARATIONS AT HAMBACH TO BUILD OUR 4X4 FROM LATE NEXT YEAR FOR DELIVERY TO OUR CUSTOMERS AROUND THE GLOBE.
DIRK HEILMANN, CHIEF EXECUTIVE OFFICER OF INEOS AUTOMOTIVE