SAP Support Analyst (S4/HANA)
Sites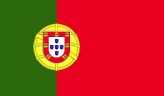 Portugal
INEOS Automotive – Grenadier – Built On Purpose
Expansion role
Scale-up business with large investment
Numerous opportunities to develop and progress
Your Career: As the SAP S4/HANA Support Analyst of INEOS Automotive you will work within a scale-up and fast-moving environment. You will be surrounded by a team of experts in their field and be given the autonomy and freedom to develop the role as we grow.
Please apply with a CV in English.

The Role: We are looking for a SAP S4/HANA Support Analyst with a strong understanding of the SAP modules and ability to capture and manage business user requirements in a fast-paced, deadline-driven environments.
The jobholder will support a diverse SAP S4/HANA user-base across a newly formed global venture and focus on ensuring a seamless adoption of the new functionalities.
Responsibilities include (but are not limited to):
Monitor the SAP S4/HANA application suite, analyse reports from the system or third parties and follow defined processes to solve the problem or escalate it
Perform regular health checks as well as recommend and execute required remedial actions in achieving a stable and resilient platform
Support a demanding global user-base receiving new functionality in an agile environment with a sharp focus on the timely management of customers and stakeholders
Manage SAP 1st and 2nd line incidents and problems with a working knowledge of change, incident and problem management techniques
Liaise and prioritise requests with end users and pro-actively resolve them
Assist in coordinating SAP technical activities with 3rd parties to seamlessly implement change and formulating change requests to the newly implemented solution
Perform configuration analysis, reporting and administration of SAP roles
Maintain up-to-date documentation as a reference point for the team
INEOS Automotive: We have one goal: Manufacture, launch and deliver an uncompromising, best-in-class 4x4 for those who depend on a vehicle as a working tool.It's been an exciting journey since our inception in 2017. We've flown past many milestones and, despite the global challenge of 2020, we're on track to deliver our plan. 2021 is our year of execution and as the new SAP S4/HANA Support Analyst you will play a huge part in this. If you are looking to join a scale-up business and take on a career defining role, then INEOS Automotive welcomes your application.
For the SAP S4/HANA Support Analyst, we are looking for:
University degree desired
Strong SAP experience required - within automotive and/or manufacturing is advantageous
Experience across the SAP Modules: MM, VMS, PPDS/iPPE, FiCo, TM, EWM
Knowledge of functionalities of master data, contract and order processing, pricing, billing, and integration to logistics, MM and finance
Experience in SAP S/4 HANA implementations
Experience in managing user profiles and creation, cleansing, loading and extracting data
Experience with SAP ABAP logic
An understanding of managing and organising Fiori tiles
SAP Business Analysis experience across the investigation, analysis, design, build and testing of applications
Working knowledge of SAP and the integration points with other modules
Close attention to detail – please mention the word "Grenadier" in your application cover notes.
If the SAP S4/HANA Support Analyst role sounds of interest and you want to learn more, please apply.
If your application is successful one of the team will be in touch to arrange an initial conversation!
If this sounds like you, let's talk. Apply via Workable