SQE Specialist, Systems and Reports
Sites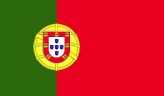 Portugal
The company: It's a big task to launch a best-in-class 4x4 for those who depend on a vehicle as a working tool, and it's our responsibility to do the best job possible. We're building the Grenadier from the ground up, component by component. No corners cut and no easy options. To make this vision a reality, we've assembled a team of world-class experts who are willing to roll up their sleeves and get stuck in. We need more doers that think big. More thinkers that dive in and do. More people that make things happen. We are a diverse workforce of tenacious, straight-talking experts with engineering at our core. We're growing our world-class team and looking for spirited innovators and disruptors - those who thrive on a gritty challenge and will work through adversity in the pursuit of success. We're doing things differently.
If this sounds like you, let's talk.
The Role: As our focus person handling Supplier Quality Systems and Reports, you will be developing and maintaining the SQE IT systems and standardising the SQE reporting and supplier evaluation formats.
What you would be doing:
Develop and maintain the SQE IT Systems (Collect requirements and manage the IT projects, facilitate employee and supplier access, address technical glitches.)
Support the SQE in terms of problems with the IT system and ensure data quality.
Setup of the SQE standard reporting and provide regular reports, establish the Supplier evaluation process and provide monthly and annual reports.
Follow up of supplier actions based on supplier evaluation
Clarify implausible data in the reports and correct them
What we are looking for:
Experience in creating management reports and in managing small projects.
Good Knowledge of Supplier Management processes (PPAP, Claim Management, Supplier evaluation)
Degree in engineering or business informatics and experience in automotive business is highly desirable.
IT skills in SAP, CAQ Software and Engineering data management systems.
Good MS Office skills
Good communication and Presentation skills
Independent working
If this sounds like you, let's talk. Apply via Workable