Director of Sales & Fleet Operations
Sites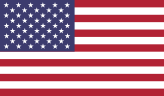 United States
Director of Sales & Fleet Operations
INEOS Automotive
Based: at INEOS Automotive North America HQ, Raleigh, NC
Expansion role
Scale-up business with large investment
An unparalleled opportunity to establish a new automotive Manufacturer in the USA, Canada & Mexico
Your Career: As the Director of Sales & Fleet Operations of INEOS Automotive you will be one of the key architects within a scale up, undefined, fast-moving environment. As one of the founding members of the critical first-line team your role as advocate and champion of INEOS Automotive' s North American customers will influence, lead and drive outstanding performance in every aspect of how our new brand establishes itself.
You will be surrounded and supported by a close-knit team of experts in their field. This role offers the responsibility, autonomy, and freedom to develop not only the role, but our entire North American business model as we establish, launch and grow.
As a person you'll be courageous, capable in uncertainty, comfortable with lack of structure and confident to co-create an efficient and highly effective set of strategies, tools and processes together with our internal and external stakeholders.
The Role: The Director of Sales & Fleet Operations will be responsible for all sales, distribution and supply chain functions across the Americas region. Ideally from an Automotive and/or OEM background with extensive experience in sales operations, distribution, network development, finance and inventory management programs, you will have previously led broad and diverse teams to deliver great results. Most importantly, the successful candidate will be looking for the unique opportunity to apply a career of diverse experience to establishing a new and exciting automotive brand.
INEOS Automotive: We have one goal; manufacture, launch and deliver an uncompromising, best-in-class 4x4 for those who depend on a vehicle as a working tool. It's been an exciting journey since our inception in 2017. We've flown through many milestones and, despite the global challenge of the last year, we're on track to deliver our plan. 2021 and 2022 are the years where we establish the bedrock of our business and put our plans into action. As the new Director of Sales and Fleet Operations you will play a huge part in this. If you have the experience; if you're confident and capable enough to join a scale-up business and you share in our pragmatic, no-nonsense enthusiasm to take on a career defining role, then INEOS Automotive is ready to welcome you.
2022 is our year of execution and as the new Director of Sales & Fleet Operations you will play a pivotal role in this. If you are looking to join a scale-up business, take on a career defining role and to bring your lengthy experience to bear, then INEOS Automotive welcomes your application.
For the Director of Sales & Fleet Operations we are looking for:
The proven ability to collaborate with a diverse group of partners to develop and lead a sales & distribution network focused on exceeding the expectations of our customers
Fluency with the systems, processes and programs that enable top performance in a retail network and across country borders
Experience managing captive and 3rd party finance partners, working together to develop solutions that best fit our customers' needs
Familiarity with various sales channels, specifically B2B and corporate / institutional / fleet
Extensive Automotive experience–with at least one Automotive Manufacturer or large Automotive Group, but 2+ would be even better
The leadership qualities to recruit, build and motivate a team of direct reports and indirect partners across an expansive region
A data-driven, pragmatic approach to performance, able to cut through to the relevant KPIs and work with all stakeholders to deliver outstanding results
Critical thinkers, problem solvers and doers – the start-up mentality that does not require strictly defined parameters
People who can prioritise, set goals and adapt to a workflow that can quickly change direction
If you feel that you have the breadth of experience, the personality, and the tenacity to excel in this critical role then please apply! Please include a covering letter that supports your application along with any other supporting information.
The Director of Sales & Fleet Operations will be based in Raleigh, North Carolina. It is a prerequisite for the role that the successful candidate has the legal right to work in the USA
If your applications is successful one of the team will be in touch to arrange an initial conversation!
If this sounds like you, let's talk. Apply via Workable