Director of PR and Marketing Communications
Sites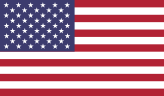 United States
Director of PR and Marketing Communications
INEOS Automotive
Based: at INEOS Automotive North America HQ, Raleigh, NC
Expansion role
Scale-up business with large investment
An unparalleled opportunity to establish a new automotive Manufacturer in the USA, Canada & Mexico
Your Career: As the Director of PR and Marketing Communications you will be one of the key architects within a scale up, undefined, fast-moving environment. As one of the founding members of the critical first-line team your role as advocate and champion of INEOS Automotive' s North American customers will influence, lead and drive outstanding performance in every aspect of how our new brand establishes itself.
You will be surrounded and supported by a close-knit team of experts in their field. This role offers the responsibility, autonomy and freedom to develop not only the role, but our entire North American business model as we establish, launch and grow.
As a person you'll be courageous, capable in uncertainty, comfortable with lack of structure and confident to co-create an efficient and highly effective set of strategies, tools, and processes together with our internal and external stakeholders.
The Role: The Director of PR and Marketing Communications is responsible for creating, introducing, and successfully embedding the INEOS Automotive Brand and Grenadier vehicle line in the target customer's consciousness. The successful applicant will leverage earned, owned, and paid channels and outlets to effectively communicate our brand and vehicle in a targeted way to create awareness and purchase consideration, driving maximum leads into the sales funnel for sales and retail network to convert into sales.
INEOS Automotive: We have one goal; manufacture, launch and deliver an uncompromising, best-in-class 4x4 for those who depend on a vehicle as a working tool. It's been an exciting journey since our inception in 2017. We've flown through many milestones and, despite the global challenge of the last year, we're on track to deliver our plan. 2021 and 2022 are the years where we establish the bedrock of our business and put our plans into action.
As the new Director of PR and Marketing Communications you will play a huge part in this. If you have the experience and the connections; if you're confident and capable enough to join a scale-up business and you share in our pragmatic, no-nonsense enthusiasm to take on a career defining role, then INEOS Automotive is ready to welcome you.
For the Director of PR and Marketing Communications we are looking for
The appetite and ability to thrive in uncertainty and will need to rapidly become a trusted influencer who can build strong shared alignment, goals, and partnerships
Experience within the automotive industry, established network of media relationships and demonstrated aptitude in both media communications AND marketing communications across owned, earned, and paid channels
Proven track record managing diverse agencies and working and collaborating with retail networks, groups, investors, and Distributors
Previous experience in combining data with marketing/communications knowledge and real-world experience to create impactful and targeted communication tools and solutions that deliver strong ROI
Extensive experience leading both a direct team and a matrixed organisation of external stakeholders and agency partners
Demonstrated experience in engaging a diverse group of partners to create and capitalise upon market opportunities leading to profitable sales
A digital champion, skilled in connecting multiple lead-generating channels and platforms to generate upper-funnel sales leads, continually improve the message and the deployment to maximise retail sales
Driven and motivated to create a high performing, digitally led marketing process and ensuring retail partner engagement in tactical communications to support national and regional campaigns
Skilled at managing significant marketing budgets with an aptitude for driving ROI, understanding what our customers really appreciate and investing money as if it were your own
If being part of a lean, motivated team that are all inspired – and who inspire each other – to launch a new Brand to a hugely enthusiastic customer base is appealing to you, then please apply.
Please include a covering letter that supports your application along with any other supporting information you think is relevant to a successful application.
The Director of PR and Marketing Communications will be based at the INEOS Automotive North America HQ in Raleigh, North Carolina. It is a prerequisite for the role that the successful candidate has the legal right to work in the USA.
If your application matches what we're looking for then one of the team will be in touch to arrange an initial conversation!
If this sounds like you, let's talk. Apply via Workable