Sites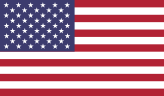 United States
Director of Aftersales – INEOS Automotive
INEOS Automotive
Based: Raleigh, North Carolina INEOS Automotive North America HQ
Expansion role
Scale-up business with large investment
An unparalleled opportunity to establish a new automotive Manufacturer in the USA, Canada & Mexico
Your Career: As the Director of Aftersales for INEOS Automotive you will work within a scale-up and fast-moving environment. You will be surrounded by a team of experts in their field and be given the autonomy and freedom to develop the role as we grow.
The Role: Working closely alongside the Executive Vice President (Americas), and wider aftersales team, this senior management role is required to create, develop, implement and deliver the regional aftersales strategy which is critical to the establishment of the Grenadier's credibility and serving the needs of our customers and our retail partners across the Americas Region.
The Director of Aftersales for USA will require extensive experience of all aspects of Aftersales within the Automotive industry. They will be integral to the process of establishing the regional aftersales plan, to underpin the launch of a new brand and vehicle and to support it thereafter.
INEOS Automotive: We have one goal; manufacture, launch and deliver an uncompromising, best-in-class 4x4 for those who depend on a vehicle as a working tool. It's been an exciting journey since our inception in 2017. We've flown through many milestones and, despite the global challenge of the last year, we're on track to deliver our plan. 2021 and 2022 are the years where we establish the bedrock of our business and put our plans into action. As the new Director of Aftersales you will play a huge part in this. If you have the experience; if you're confident and capable enough to join a scale-up business and you share in our pragmatic, no-nonsense enthusiasm to take on a career defining role, then INEOS Automotive is ready to welcome you.
For the Director of Aftersales we are looking for:
An architect of a comprehensive and reassuring suite of service and support programmes for the Americas Region, working closely with the Regional and Global INEOS team to build from the ground-up.
The champion for vehicle quality, collaborating in real-time with dealers on product performance and quality issues and acting as conduit to HQ teams on continuous improvement.
Delivery of Regional Service Delivery, Service Quality, Parts Availability and Customer Satisfaction (NPS) targets
Actively manage the parts supply and logistics process, managing the supply chain and overseeing dealer stock levels to meet anticipated demand
Develop and agree service, parts and accessories sales targets down to individual retailer level, aggregating plans up to market and then regional level and managing performance to deliver targets
Minimisation of Warranty expenditure through proactive engagement of both retail network and central HQ functions with fast identification and rectification of vehicle and systems issues
Creation of market-specific service programmes aimed at enhancing vehicle performance, customer satisfaction and customer retention
Delivery of effective service, parts and warranty training and accreditation programmes, including the implementation of I.T systems to improve dealer effectiveness and customer service
Management of multiple Roadside Assistance providers for the Region, creating monthly forecasts and predictions
Working with the Senior Manager of Network Development, to ensure proper utilisation of service booking, parts ordering and CRM tools
Monitor and drive lead / prospect creation through the service process, identifying opportunities for up-sell and especially retention of in-life Grenadier customers, creating campaigns and promotions accordingly
Lead and mentor the team of Regional Aftersales Managers and Regional direct reports to create constructive and healthy relationships with their network partners
Provide regular input and make specific recommendations in relation to service strategy, network standards, Customer Journey processes and regional budgeting processes
Lead, develop and inspire the direct and matrixed team through one to one's, personal development schemes and mentoring & development opportunities
This pivotal role in the Americas team requires extensive experience, a can-do attitude and an appetite to create a top-quality service infrastructure across multiple key markets. If your experience and background equips you for this and the role sounds of interest to you, please apply. Please include a covering letter that supports your application along with any other supporting information.
The Director of Aftersales will be based in Raleigh, North Carolina. It is a prerequisite for the role that the successful candidate has the legal right to work in the USA
If your applications is successful one of the team will be in touch to arrange an initial conversation!
If this sounds like you, let's talk. Apply via Workable