The Grenadier & Walking With The Wounded Charity Expedition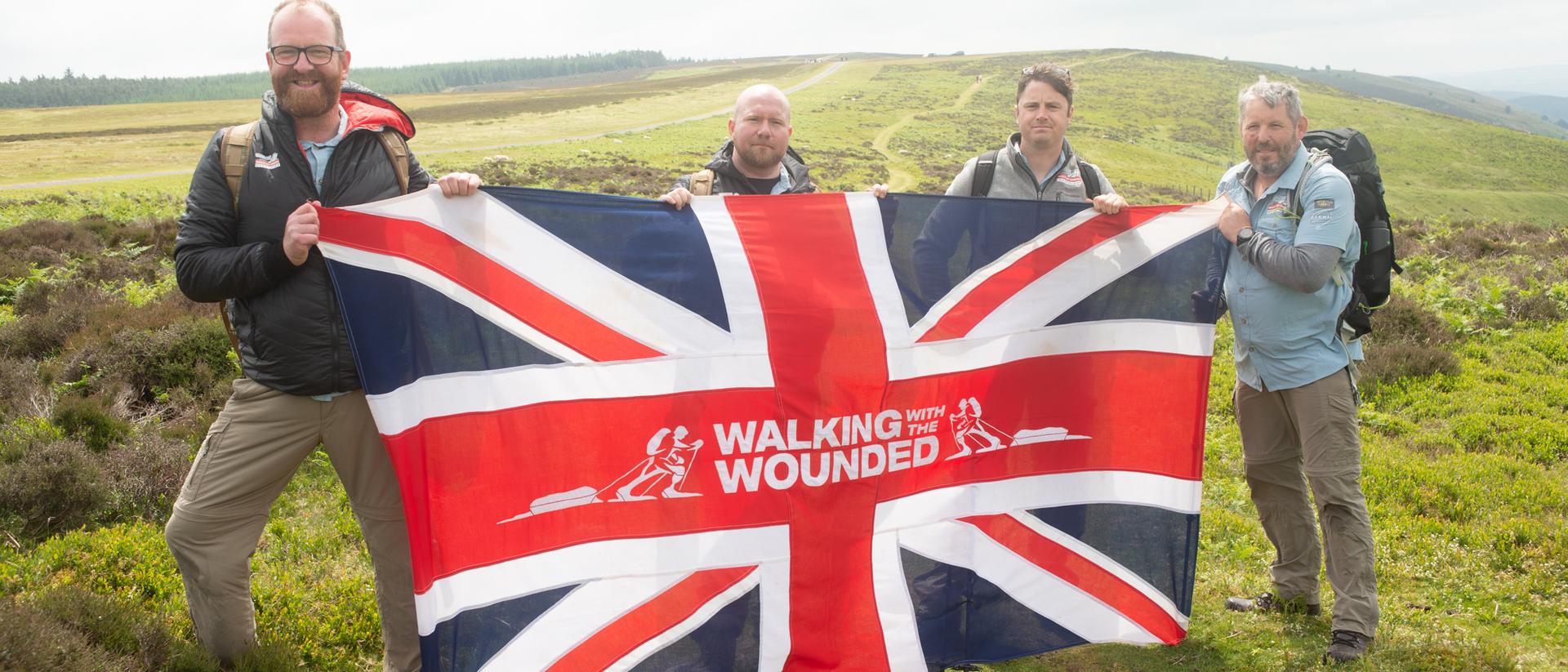 16 September 2021
THE GRENADIER & WALKING WITH THE WOUNDED CHARITY EXPEDITION
With just two months to go until a six-man team of serving and ex-military personnel were due to walk 400km across the Omani desert, charity organisers, Walking With The Wounded have had to reimagine the 'Grenadier Walk of Oman' expedition, because of restrictions due to the Covid pandemic.
The expedition, which aims to showcase the courage and determination of military personal overcoming mental and physical injuries, will now take place in the UK to secure the safety of the team.
The New INEOS Challenge Will Take Place in London
The team, comprised of individuals with mental or physical wounds, will undertake the same 400km distance, but in half the time. The route will start at the Omani embassy in Belgravia, London, on October 10th, and take on Pen-Y-Fan and the historic Thames Path. The team will be supported by a Grenadier vehicle for parts of the route.  
The expedition means that the charity is able to shine a light on the value of veterans, and raise funds and awareness of veteran issues. It comes at a particularly poignant time, in light of the recent withdrawal of Western forces from Afghanistan. 
Prince Harry, The Duke of Sussex, said, "The team at Walking With The Wounded understand that it's not about where you walk — it's about walking together with a common purpose and shared mission. These men and women know what service is, they've seen and overcome adversity, and they won't let obstacles get in their way. They are paragons of inspiration for communities everywhere. We wish them good luck and good weather."
"The Grenadier Walk of Oman was set to be an incredible expedition across the great sands," said Fergus Williams, CEO, Walking With The Wounded. "The team have been training phenomenally hard in preparation for the desert trek. However, the continued uncertainty around the global Covid-19 pandemic and the current travel restrictions means that we have had to make the difficult decision to change our plans."
"WWTW is excited to be bringing the expedition home to the UK and allowing the team to put their hard work to the test, demonstrate how those who served can overcome adversity and raise vital funds to support those who served."
Mark Tennant, Commercial Director, INEOS Automotive, said: "As an automotive company striving to produce a new vehicle in the midst of pandemic, we know very well the challenges inherent with the current global situation,"
"We support the team's ongoing endeavours to fulfil the ambitions of those taking part in the expedition; in doing so this event will highlight the grit and tenacity of the whole Walking with the Wounded Team and showcase the resilience of the human spirit to overcome adversity."