THE GRENADIER 2B TOUR KICKS OFF IN GLANUSK, WALES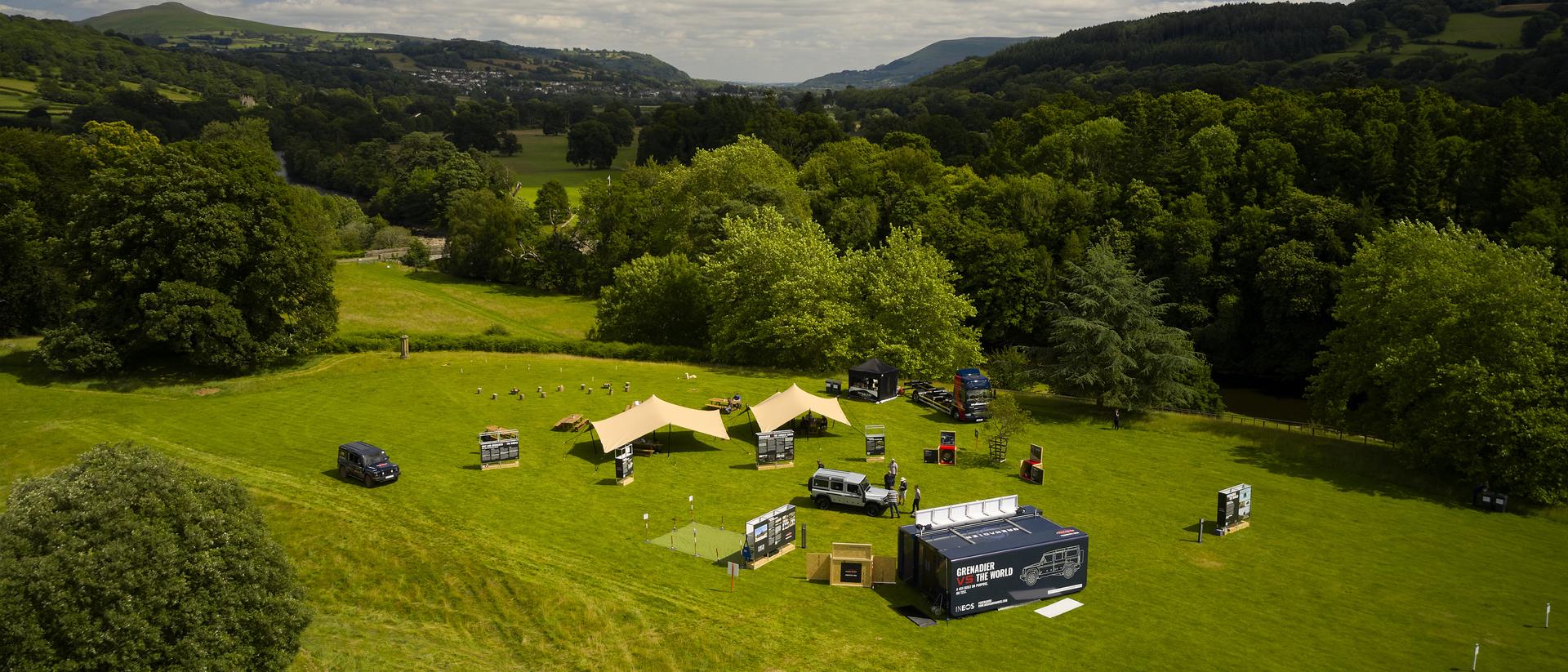 22 July 2021
THE GRENADIER 2B TOUR: TESTING IN PLAIN SIGHT
As you may already know, the 2B is the Grenadier Prototype that we are currently testing in plain sight, to get it ready for our customers in 2022.   
When we say 'in plain sight', we mean it. In fact, not only are we not trying to hide our vehicle before it's completely ready, we're actively inviting people to come and have a closer look. And not just from the outside. Our 2B Prototype Tour gives you the chance to ride up front, while our professional drivers put the Grenadier through its paces.   
Last week saw our Global 2B Prototype Tour kick off, with the first leg taking place at the Glanusk Estate in Wales. Set in the heart of the Brecon Beacons National Park, Glanusk is one of the largest privately owned estates in Wales. And if the location was the perfect place to test a serious 4X4, the glorious sunshine was ideal for our attendees – over 250 people and their guests. 
They came. They saw. They rode in the Grenadier. And on Saturday evening, our guests pitched their tents and enjoyed a hog roast and some live local music.  
Needless to say, around the campfire, we were sure to ask people what they thought of the event and the Grenadier itself.  
SO, WHAT DID OUR SPECIAL GUESTS THINK?
Not only is our 2B Tour a great way for our supporters to experience the Grenadier, it's also a great way for us to get feedback. We think the Grenadier is shaping up to the exactly the kind of no-nonsense 4X4 we've always planned. But don't take our word for it. Here's what some of our guests at Glanusk had to say:
Epic is the word I would use. I just hope INEOS have more of these vehicles for people to come and test drive, to have a go and get the experience for themselves. Keep doing what you're doing!
SOUND GOOD? WANT TO JOIN US ON THE NEXT ONE?
Do look out for our INEOS Grenadier truck that will be out and about on UK roads from now until Autumn. Our next stop is The Apley Estate in Shropshire, on the 4th August. We finish things off at Duncombe Park, North Yorkshire, on the 16th-21st of October. And there are another four stops in between, in Sussex, Hertfordshire and Scotland.
Just a really great event, and I am buying one, I can tell you. Looking at the marketing and how you've done it, this is what I should have expected, and I didn't. It was a really wonderful event.