1:59 CHALLENGE. NO HUMAN IS LIMITED.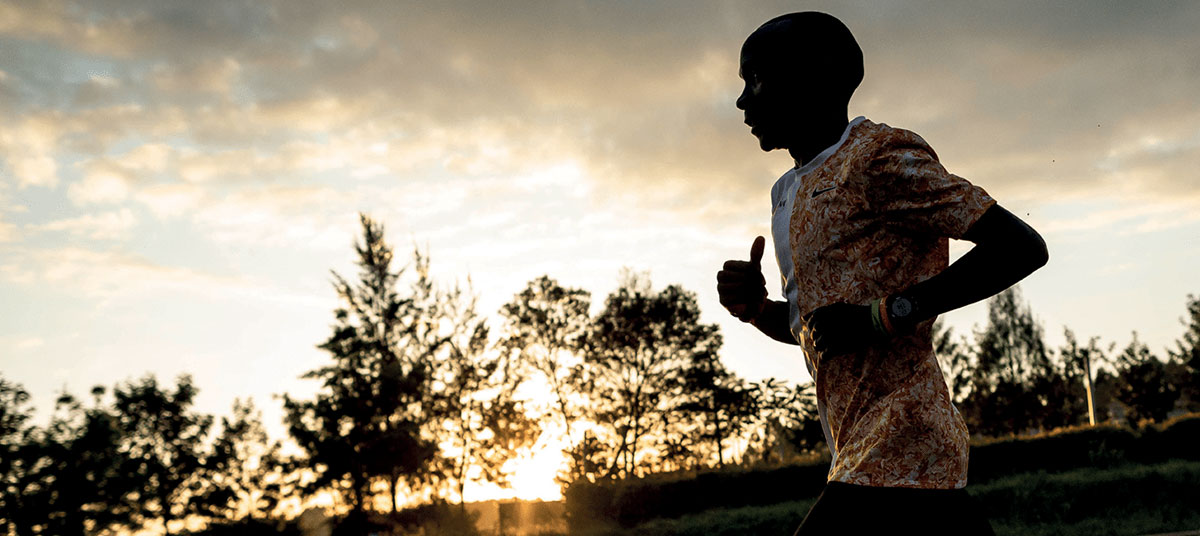 Eliud Kipchoge achieves his moon-landing moment.
Eliud Kipchoge wants to inspire everyone to take the brakes off in their heads and believe the impossible is possible. On October 12th, 2019 he broke the last barrier in modern athletics, breaking the 2-hour marathon and proving that no human is limited.

The greatest marathon runner of all time Eliud achieved a jaw-dropping time of 1:59:40.2 to secure his moon-landing moment.

He was supported by a world-class team including an electric pace car complete with futuristic lasers and a fabulous team of world-class pacemakers, featuring some of the best athletes in the world.

Dissecting the last great barrier in athletics with remarkable consistency – he completed 24km of the 42.2km distance in precisely the pre-designated pace of 2:50 – his slowest kilometre was 2:52 and his fastest 2:48.

It was a performance which perfectly encapsulated Eliud the man - calm, consistent, patient and totally unflappable. 

"This was the best moment of my life," Eliud explained after the race.
From the first kilometre I was really comfortable. In my heart and my mind I hoped to run under two hours and make history. I hoped to leave a positive message to the whole world that no human is limited.
Following 18 years of hard, consistent training under the tutelage of his coach and mentor, Patrick Sang, the wise management of Valentijn Trouw and the additional support of INEOS he was able to achieve a moment in human history to match that of Sir Roger Bannister's first sub-four-minute mile in 1954 and Neil Armstrong first moon-landing in 1969.