INEOS BRITANNIA. BATTLING HISTORY.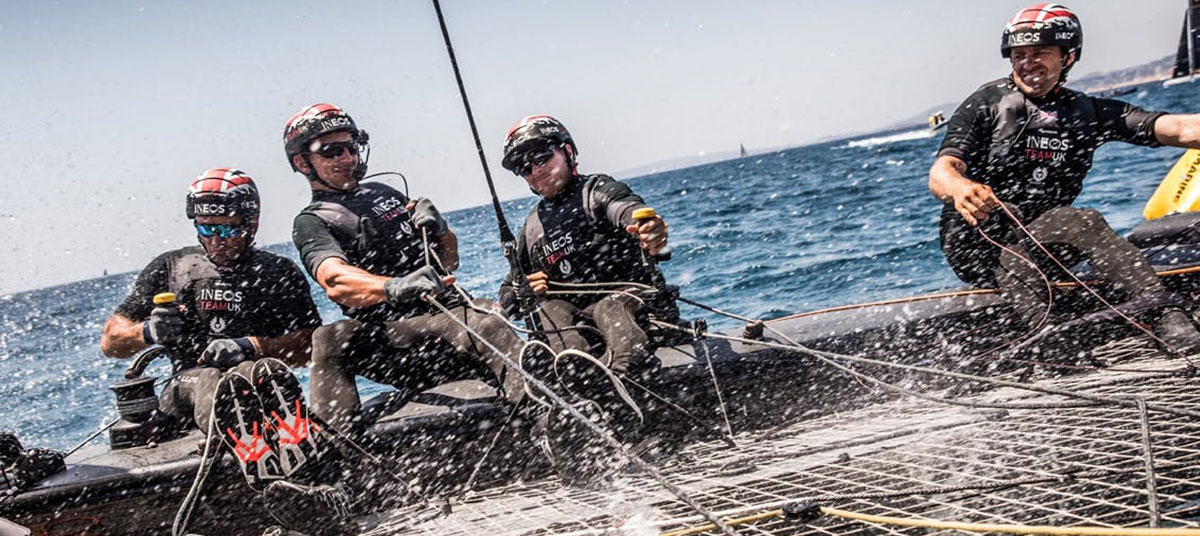 Formed to bring the America's Cup home
INEOS Britannia was formed in 2018 to bring the America's Cup home to Britain. The America's Cup is the oldest international sporting trophy in the world, pre-dating the modern Olympics, the Ryder Cup and the World Cup.
The Cup originated in 1851 when Queen Victoria and Prince Albert hosted the Great Exhibition, to showcase the best of British technology and excellence to the world. They invited the New York Yacht Club to send over a vessel that would represent American shipbuilding prowess and compete against the British fleet in a race around the Isle of Wight.
After winning the trophy, the United States embarked on what would become the longest winning streak in the history of sport, a 132-year stretch of domination. The Cup has only been won by four nations in its history: USA, Australia, New Zealand and Switzerland. A British entry has never won the America's Cup.
INEOS Britannia is based in Old Portsmouth and led and backed by INEOS Founder and Chairman, Jim Ratcliffe. Sir Ben Ainslie, a previous America's Cup winner (AC34) and the most successful Olympic sailor of all time is Team Principal and Skipper and four times America's Cup winner, Grant Simmer is team CEO. Combined, the team has 16 Cup wins and eight Olympic medals.
The 36th edition of the Cup (AC36) takes place in Auckland in 2021. The Cup is ultimately a design and technology race and INEOS Britannia will use the best of British innovation to design and build two 'AC75' boats; 75 foot foiling mono-hulls.
Each competing team races under a challenging Yacht Club and INEOS Britannia will race for Royal Yacht Squadron Racing. Founded in 1815, the Royal Yacht Squadron – based in Cowes on the Isle of Wight - is regarded as one of the most prestigious yacht clubs in the world.