The INEOS Grenadiers: Getting the Job done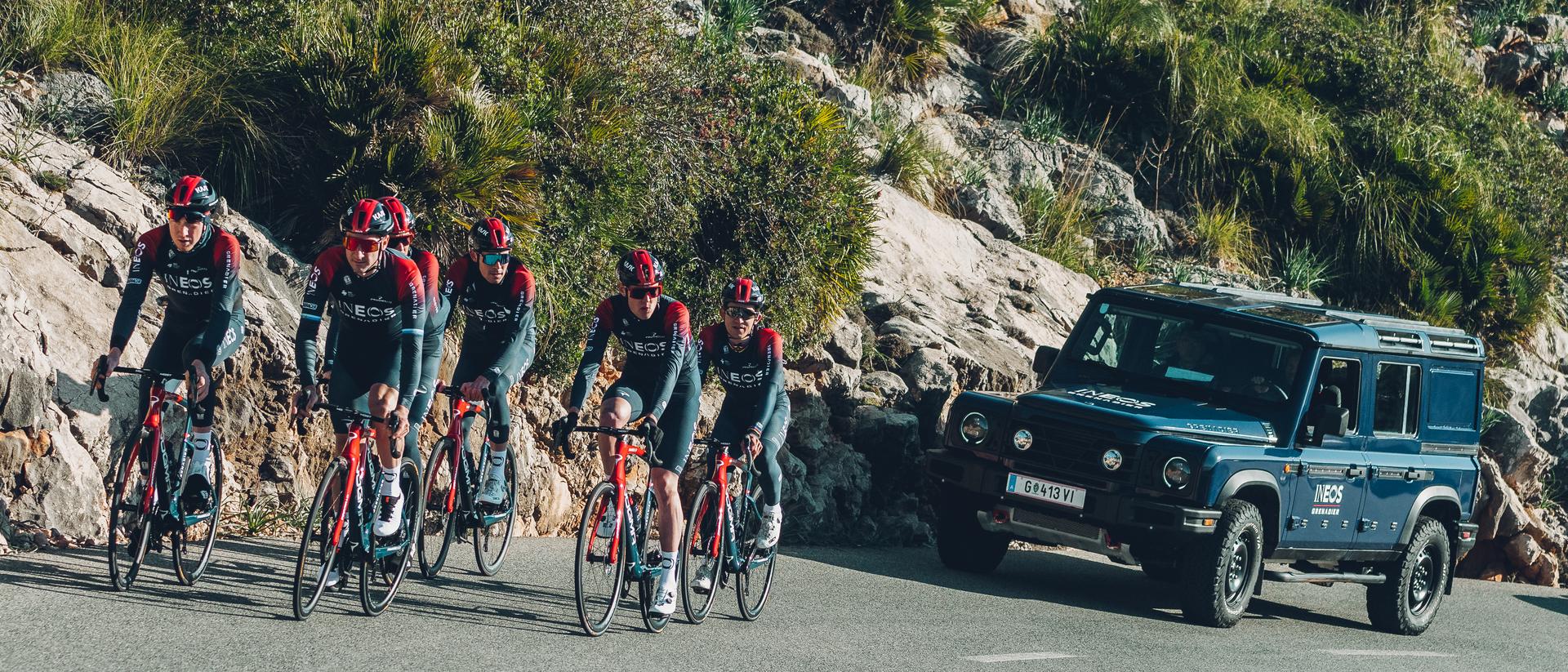 With its steel wheels, beam axles and ladder-frame chassis, the INEOS Grenadier is built to be durable. To be dependable. To do the job without fail.
It is a trait shared with Sir Dave Brailsford's INEOS Grenadiers. Just like the vehicle itself, they are a team built to overcome in all conditions. To withstand daily punishment, in cycling's hardest races and on the world's most demanding terrains. Durable in every sense of the word, they are driven by grit. Determination. Passion. All in the pursuit of getting the job done.
Behind the Gears – Truly a Team Sport
It's not just the riders who make the INEOS Grenadiers successful, it's the team behind them too. In 'Behind the Gears', we take a look at how the team prepare for the unexpected and get race ready for one of its most challenging races – the Tour of Flanders. Speaking to nutrition experts, performance mechanics, riders and Sport Directors, we lift the lid on how the entire team comes together, working tirelessly to be the best in any terrain or conditions as they compete for the win.