INEOS GRENADIER: A WORKHORSE POINT-TO-POINT CAN RELY ON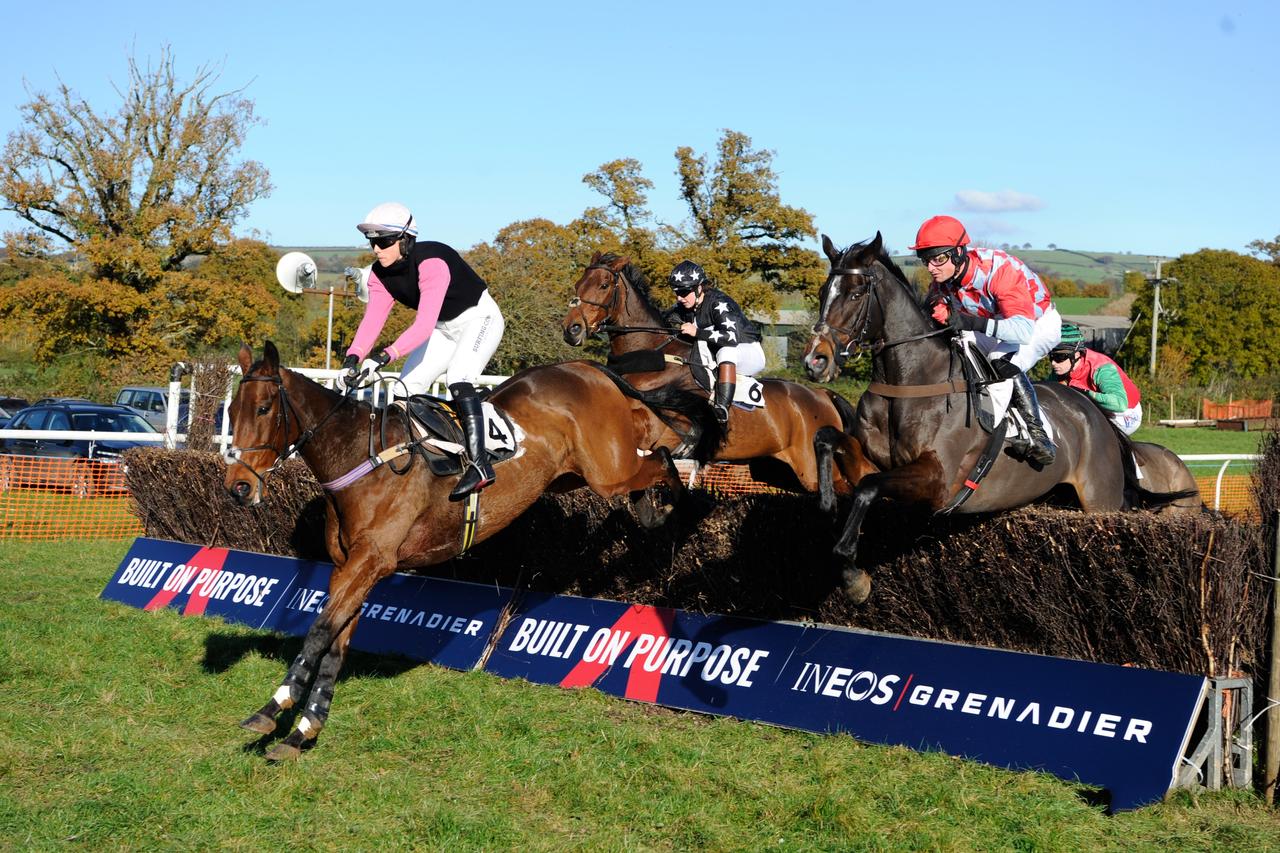 Our rugged 4X4 is as happy towing a horsebox as it is tackling the toughest terrain. So, it makes perfect sense INEOS Automotive has teamed up with Point-to-Pointing across the UK.
Amateur horse racing over jumps has strong ties to Britain's farming and rural communities. It's a sporting spectacle combined with a social event involving wellies and tailgate picnics. A world that suits us down to the ground.
We're sponsoring the Mixed Open Series for the 2021/22 season. Providing £1,000 prize money for each of 16 races at courses up and down the country while building ties with some of the very people the Grenadier is engineered for.
Horses that qualify from each INEOS Grenadier Mixed Open race will compete for £10,000 in the INEOS Grenadier Mixed Open Hunters' Chase final. Set to take place at the home of jump racing, Cheltenham, on Friday, 6th May 2022.