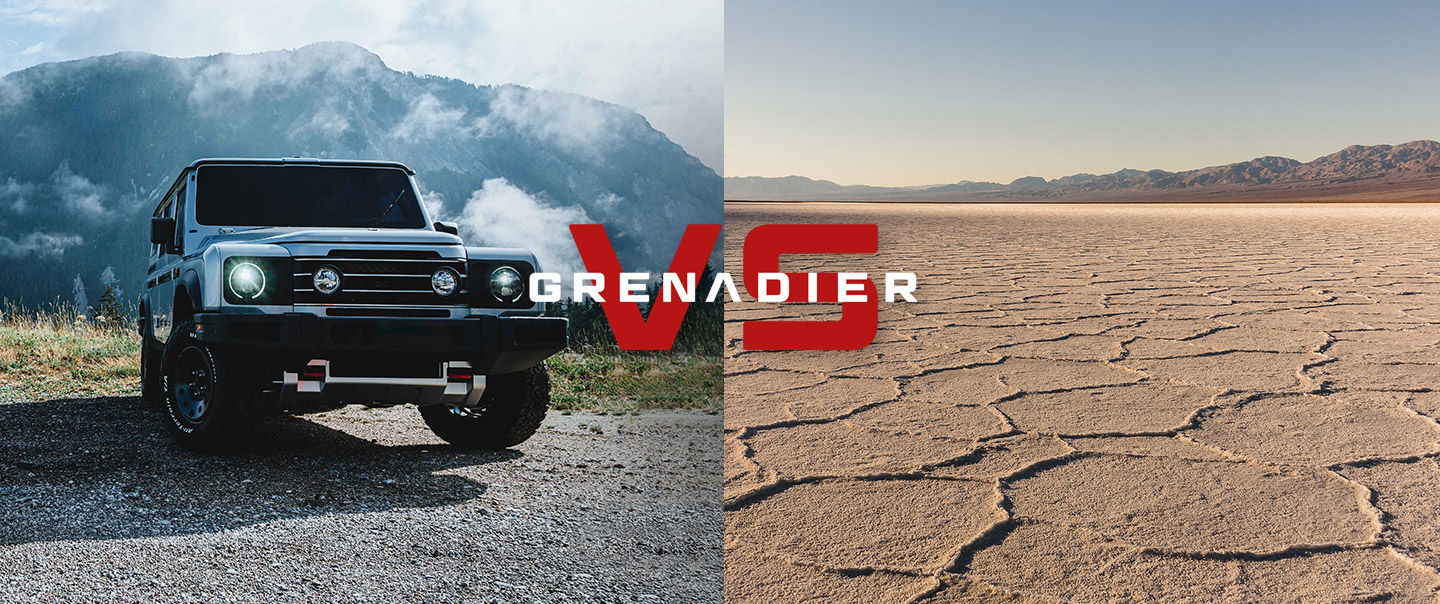 A 4X4 built on purpose needs a testing program built on purpose.
A 4X4 built on purpose needs a testing program built on purpose. 130 second-phase prototypes will be deployed around the world, tackling 1.1 million miles of unrelenting development activity. Sure, we're going to show you the Grenadier versus the heat of death valley and the dust of the outback, just like everyone else. But we're also pitting the Grenadier against the real world. In full view. Wins and losses. To make sure it stands up to the jobs you need it for. Here's what you can expect. It's also where we'll keep you updated.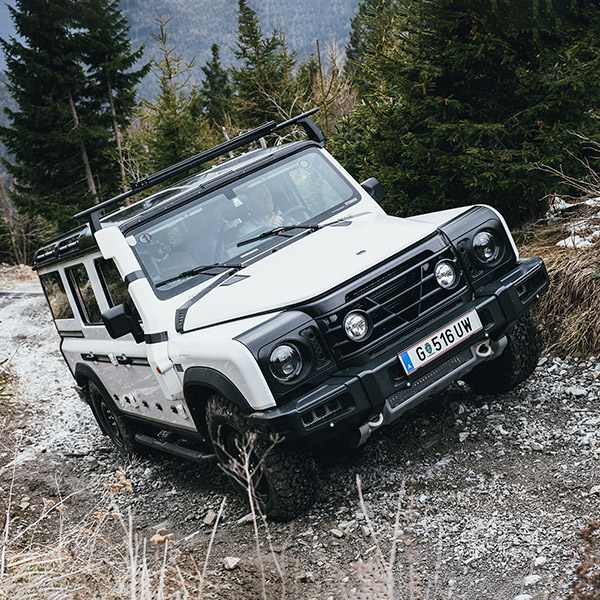 Grenadier vs. The Mountains
This April, the Grenadier completed the first phase in testing, following a punishing examination of it's off-road capabilities on one of the most formidable grounds in the world. At 4,740 feet high and steep gradients of up to 60 percent, the Austrian Alps are renowned for their unforgiving and destructive hard rock terrain. Contrasting with the soft mud of most purpose-built facilities. Access to the mountain trails is severely restricted. Making it a privilege for the Grenadier to be associated with one of the toughest proving grounds in 4X4 history.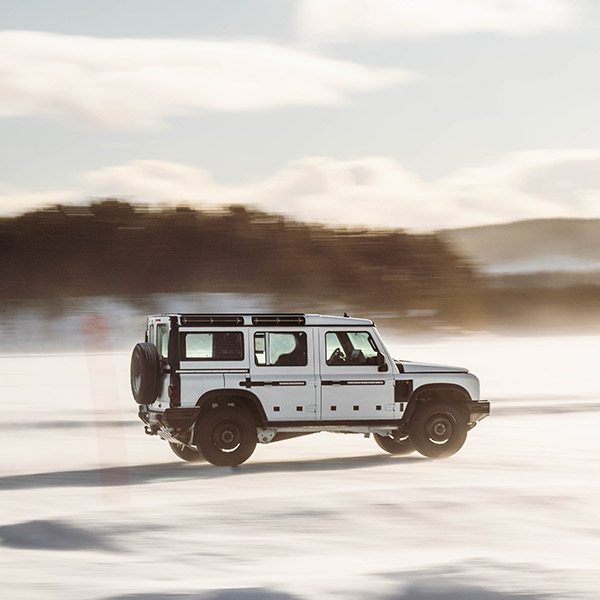 Grenadier vs. The Elements
The intense heat of Death Valley, vast sand dunes in the Middle East, the choking bull dust of the Australian Outback, the mountainous trails of Austria, the ice and snow of Sweden. Our engineers will continue to subject the Grenadier prototype to an unrelenting development and validation process, covering 1.1 million miles in 15 countries.
Watch the latest in our 'Building the Grenadier' series, to see how the new prototype held up against crash testing and cold-weather performance.
Watch now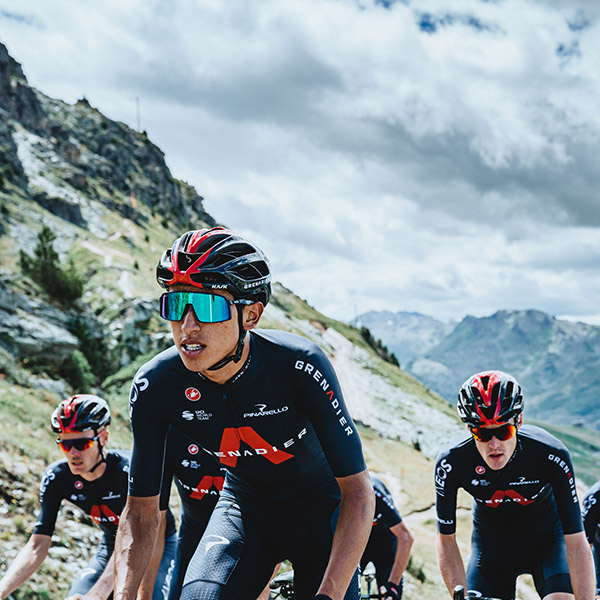 Grenadier vs. The Grand Tours
The Grenadier will be the official reconnaissance vehicle to our very own cycling team, The INEOS Grenadiers. Both will need to prove their stamina by completing every stage of the Giro, Tour de France and Vuelta. Live feedback will go to our engineers as we cover hundreds of miles every day during professional cycling's three biggest competitions.
Learn more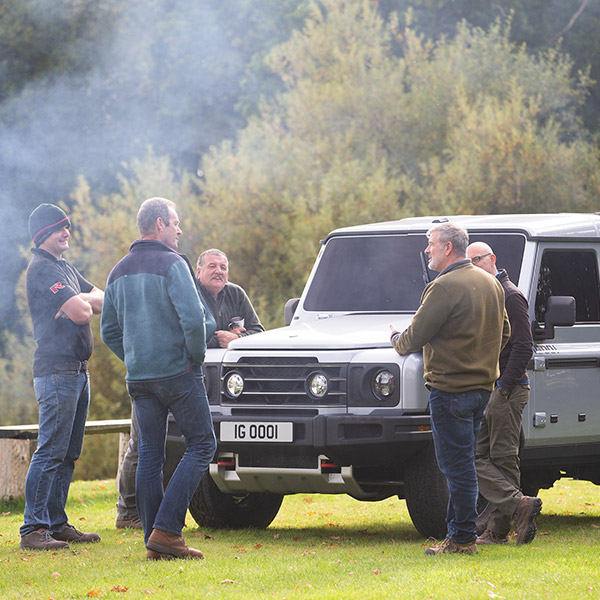 Grenadier vs. The Real World
Most important of all, we're inviting some of you to be testers, critics and advisors. Register your interest for upcoming news about our 2B tour events happening later this year.
REGISTER YOUR INTEREST NOW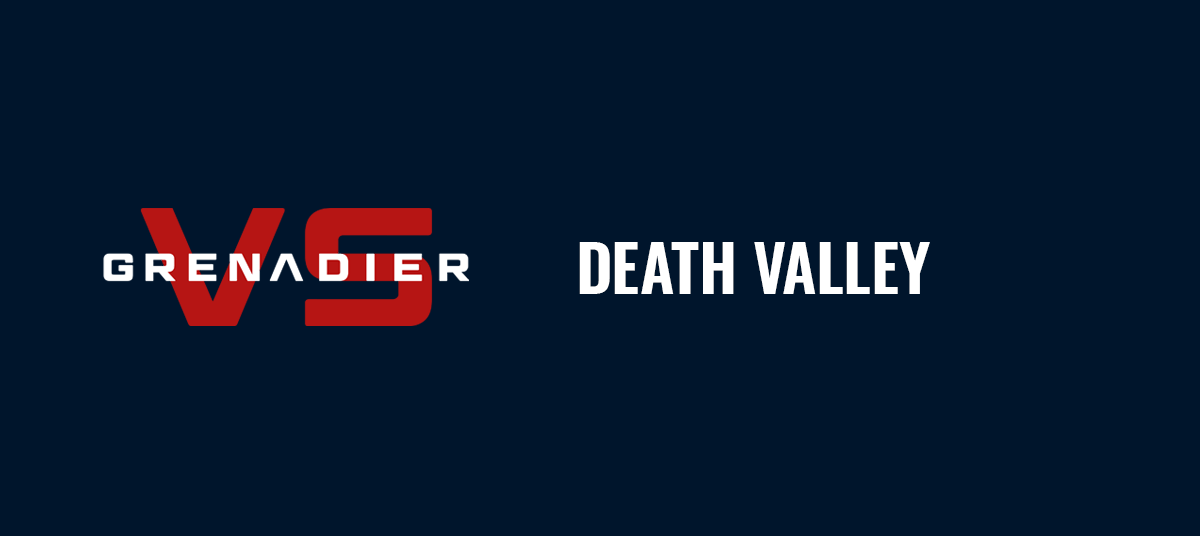 THE GRENADIER IS COMING.
Get the inside track.
Sign up for the very first look at our latest updates, exclusive content and the chance to order before anyone else.
REGISTER YOUR INTEREST
EXPLORE
The latest videos, brought to you by Grenadier. From behind the scenes updates on the vehicle's progress, including the exterior design reveal, to a look at people with the Grenadier spirit.